Garcia finding groove with new mix of pitches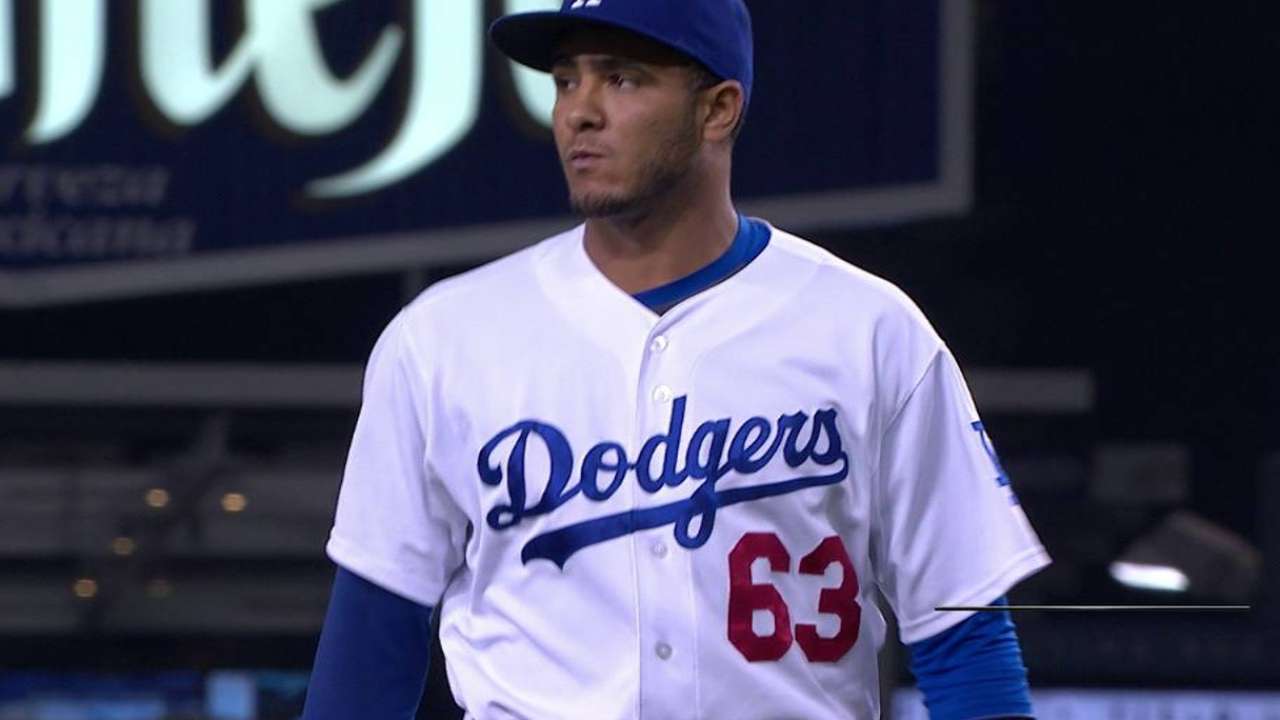 LOS ANGELES -- It's been a roller coaster season for Yimi Garcia.
The 24-year-old was the most reliable Dodgers reliever in the season's first month, but was optioned to Triple-A Oklahoma City after a run of bad outings in June. He's been back in the Majors since Aug. 11, and has looked like a different pitcher, with regained success.
Garcia used his fastball over 70 percent of the time before being sent down but has shifted to nearly 50-50 with his fastball and slider since his callup, even working in a few changeups.
In his last three outings, Garcia has pitched 5 1/3 scoreless innings, allowing just two hits. It's a small sample size, but a solid start for Garcia.
"I've been just trying to do what I can do." Garcia said. "Right now I'm mixing in the slider and changeup. Before I was throwing too many fastballs."
"He's really been good since [returning]," manager Don Mattingly said. "We just really want him to use his pitches and get away from it for a little bit. We know his stuff is good, we want him to work on his secondary pitches. Just get away long enough and have a fresh start."
Garcia opened the year allowing just one run in his first 14 1/3 innings for a 0.63 ERA. As the season turned to summer, Garcia gave up an epidemic of home runs -- he allowed seven homers in 23 innings for a 6.26 ERA before being optioned to Triple-A. His 1.4 homers per nine innings is the highest among qualified pitchers on the staff.
"He gave up some home runs, some that cost us games and that's tough for a young guy," Mattingly said. "That's the thing you want guys to understand at this level. It might not be pitch selection or your stuff, but you miss your spot because you're trying to do too much."
Steve Bourbon is an associate reporter for MLB.com. This story was not subject to the approval of Major League Baseball or its clubs.