Kemp describes historic first Padres cycle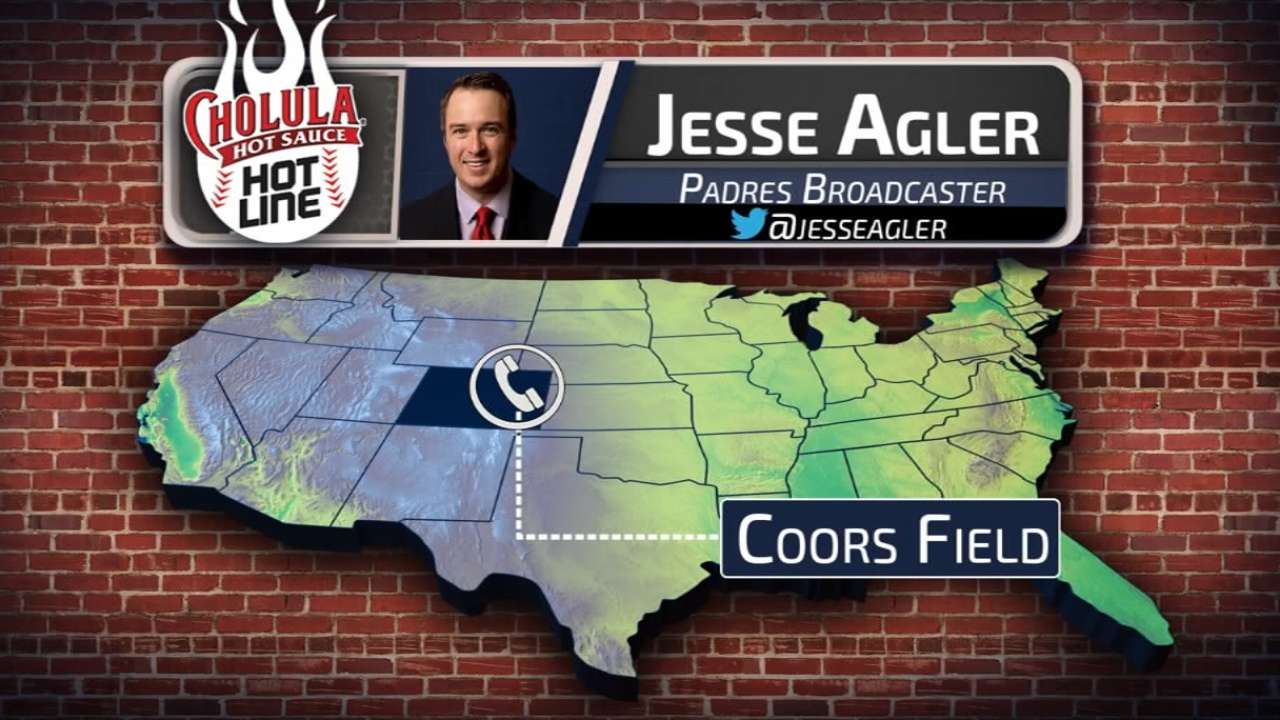 Padres outfielder Matt Kemp (@TheRealMattKemp) called into Padres Social Hour on Saturday to discuss his part in recording the first cycle in Padres franchise history and the moments leading up to that amazing accomplishment. Although Kemp was unaware of the fact that the Padres had never once had a player accomplish such a feat in its 46-year history before his gem on Friday, he quickly learned afterwards what a special moment it was for the entire San Diego Padres fanbase.
"I was kind of looking at everything (on social media) and there are a lot of excited Padres fans around giving some love," said Kemp. "This is a very special moment for the organization and I'm glad to be a part of it."
Kemp had recorded a home run, a single and a double earlier in the game on Friday, and as such all he needed was a triple when he stepped into the box in the ninth inning. When Kemp ripped a ball into center field, it wasn't entirely obvious to Kemp at first that he was on his way into history with the first cycle of his career:
"I only realized it when I saw it kick off the wall the way it did. It kind of kicked hard towards the other way of [Charlie] Blackmon, and I knew right then and there that that was the perfect time to go to third base because I knew I was going to make it.
Off the bat it seemed that Kemp's last hit of the night might have gone out for a home run instead of a triple, which thus begs the question: which would Kemp have rather had? A cycle or a two-home run game? "Nolan Arenado asked me the same question," quipped Kemp. "Now I've hit two home runs in a game before, but I had never hit a cycle so I'm going to take the cycle. The cycle and the win!"
To hear more about Kemp's thoughts on hitting for the cycle and what this means for his place in Padres history, then be sure to watch the entire interview in the video above. For more interviews, highlights and Padres content just like this, check out padres.com/socialhour.