Norris showing off arm from behind the plate
Catcher has thrown out 31 runners to lead all of baseball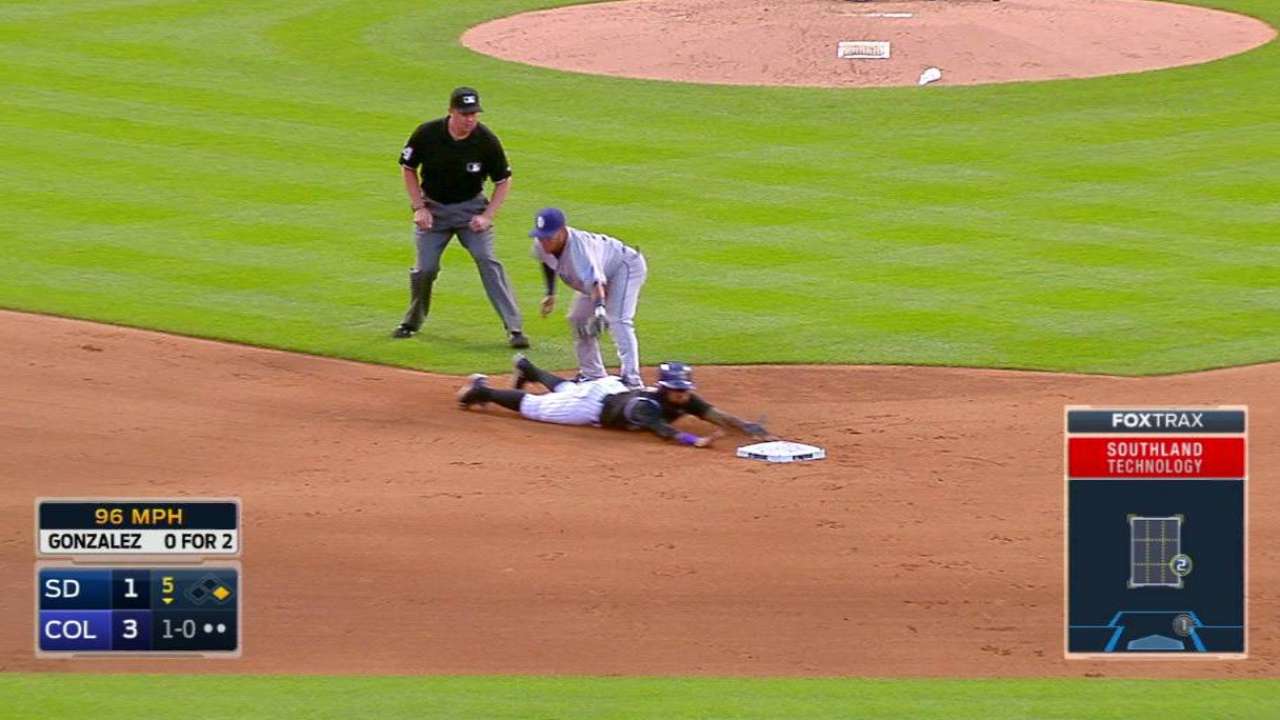 DENVER -- A day after throwing out three would-be basestealers in a 7-5 victory over the Rockies, Padres catcher Derek Norris was asked if he was surprised that teams are still challenging him.
After all, Norris leads the big leagues in CCS (catcher caught stealing) with 31 in 2015 -- 10 ahead of the next catcher in that category.
"In a ballpark like this [Coors Field], getting runners in scoring position is huge," Norris said. "There's so much space in the outfield for base hits, their [Rockies] team likes to run and they've got good speed.
"I think that's just their way of trying to create runs."
Norris made sure that didn't happen nearly as much as it did, throwing out three of four would-be basestealers. It was the most he's thrown out in a single game during a big league career that began in 2012.
In some respects, it was par for the course for the season he's having defensively, in terms of neutralizing the running game.
Norris has thrown out 32 percent of would-be basestealers, up from 12 percent a year ago (eight CCS, 60 stolen bases allowed). He's allowed 67 stolen bases this season, though a lot of that falls on the pitching staff.
"I think teams keep running on him because our pitching staff doesn't always hold runners the best," said Padres interim manager Pat Murphy.
"I think people run on him because you look at his pure pop times and you look at our pitchers' time to the plate, you combine those times and you say, 'we can get a lead and go for it.'"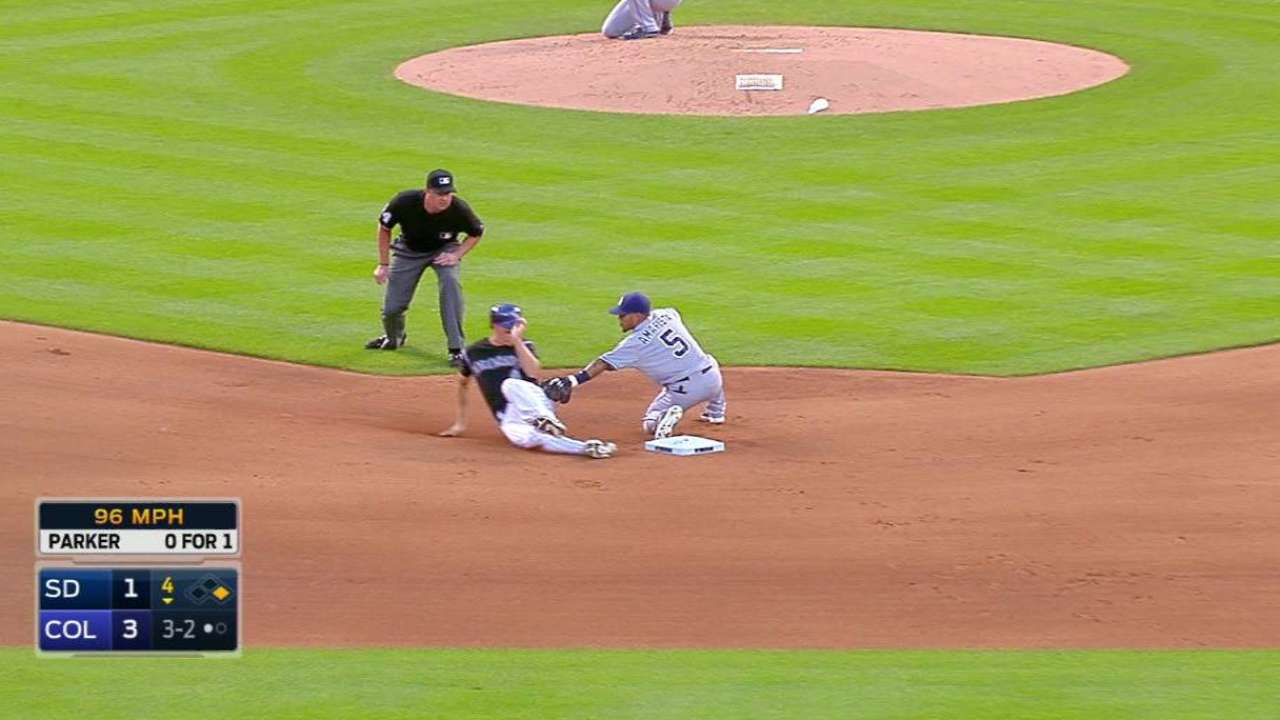 Norris said he devoted a lot of work in the offseason and then in Spring Training to improving that aspect of his game and is proud of the results so far.
"I think anytime you're taking a step forward, offensively or defensively, and getting better at a certain part of your game, it's something to take pride in," he said. "It's something I wanted to come in to Spring Training and show people I could do and that's something I've gotten a lot better at it."
San Diego roving Minor League catching coordinator Ryley Westman was just at Petco Park last week to check-in on Norris and rookie catcher Austin Hedges. He marveled at the improvements Norris has made.
"The numbers speak for themselves. He has really focused every day on getting [good] direction with the feet, staying low. Whether you have a cannon for an arm or not, the footwork is going to be what comes into play," Westman said.
"He's done a good job on putting a good time [throwing to the bases] up there, but also being accurate."
Corey Brock is a reporter for MLB.com. Keep track of @FollowThePadres on Twitter and listen to his podcast. This story was not subject to the approval of Major League Baseball or its clubs.