Twins hoping save gets Perkins in a groove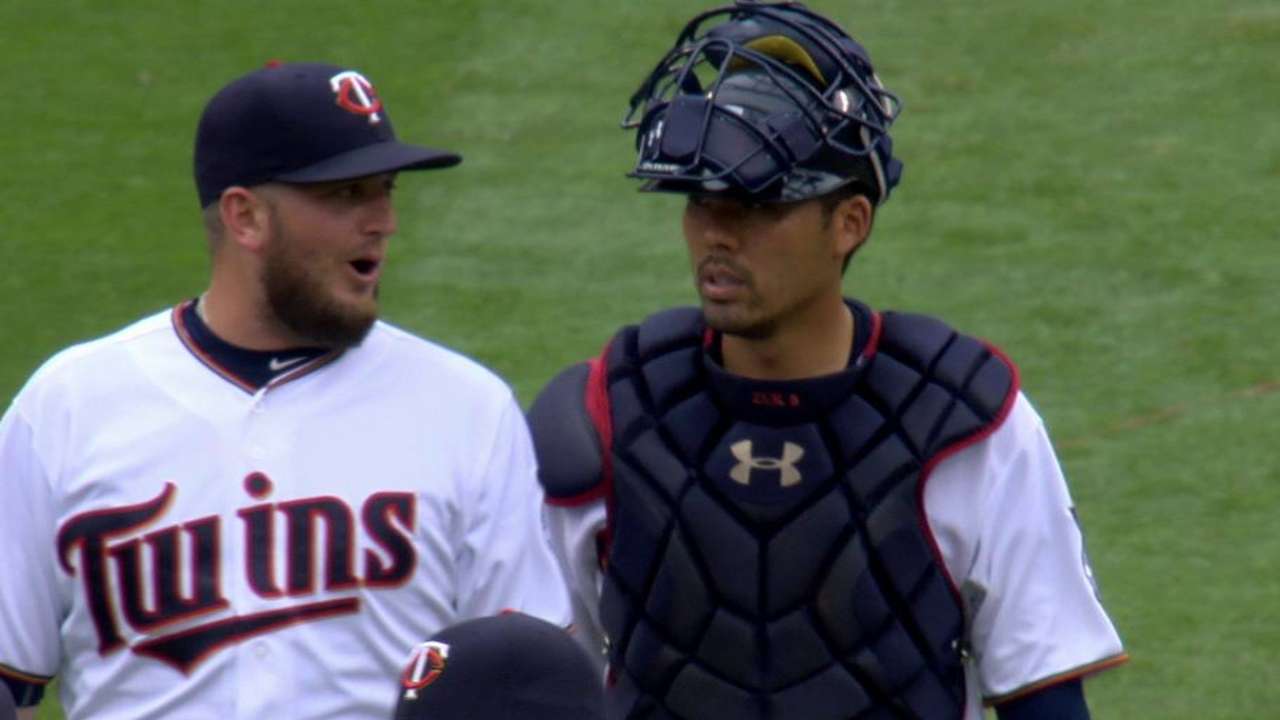 MINNEAPOLIS -- One of the repercussions of the Twins' disappointing record in August is limited work for closer Glen Perkins.
After saving Sunday's 4-1 win over the Indians at Target Field, Perkins has two saves in five appearances this month, and three saves since the All-Star break.
Certainly, Minnesota's starting pitching and offensive woes have prevented the team from putting its stopper in position to finish games consistently.
Twins manager Paul Molitor hopes the bullpen's near-flawless work over the weekend against the Tribe, including Perkins' scoreless frame on Sunday, is a positive trend.
"Big kudos to the bullpen today," he said after the win. "They all came in and did really well, and Perkins had a good ninth. I think it's nice when things line up. When we're playing with a lead, we've done pretty well for most of the year.
Before Sunday, Perkins was touched for runs in five of his last nine appearances. He hasn't orchestrated a clean inning since a July 23 outing at the Angels.
"You look at the lack of work that he's had," Molitor said before Sunday's game. "He's not pitching a ton, and he's not a guy I like to bring in just to get work. There's times as of late where he hasn't been able to control and command his pitches that seem to finish hitters.
"He's still a guy who I think is the best guy that we have as far as getting the last out. I haven't lost confidence in that regard. I'd like to see him get in a little groove."
Hughes feeling better
According to Molitor, injured Twins starter Phil Hughes, who's on the 15-day disabled list with lower back stiffness, is "feeling a little better. What that means, I'm not sure, because he's not out there throwing the baseball." Hughes will not join the team on its three-city road trip initially. But he could meet up with the club when he's eligible to return from the DL on Aug. 25. Tyler Duffey will get another start in Hughes' absence on Thursday.
Nolasco running out of time
Ricky Nolasco's chances of pitching for the Twins this season dwindles by the day. On the DL since early June with a right ankle impingement, he's been doing the necessary exercises but has been unable to throw off flat ground.
"We're starting to run out of calendar, that's for sure," Twins general manager Terry Ryan said. "We're starting from scratch. It's a long shot, and it's getting longer every day."
Kerry Walls is a contributor to MLB.com. This story was not subject to the approval of Major League Baseball or its clubs.