Araujo steadily improving out of Phillies 'pen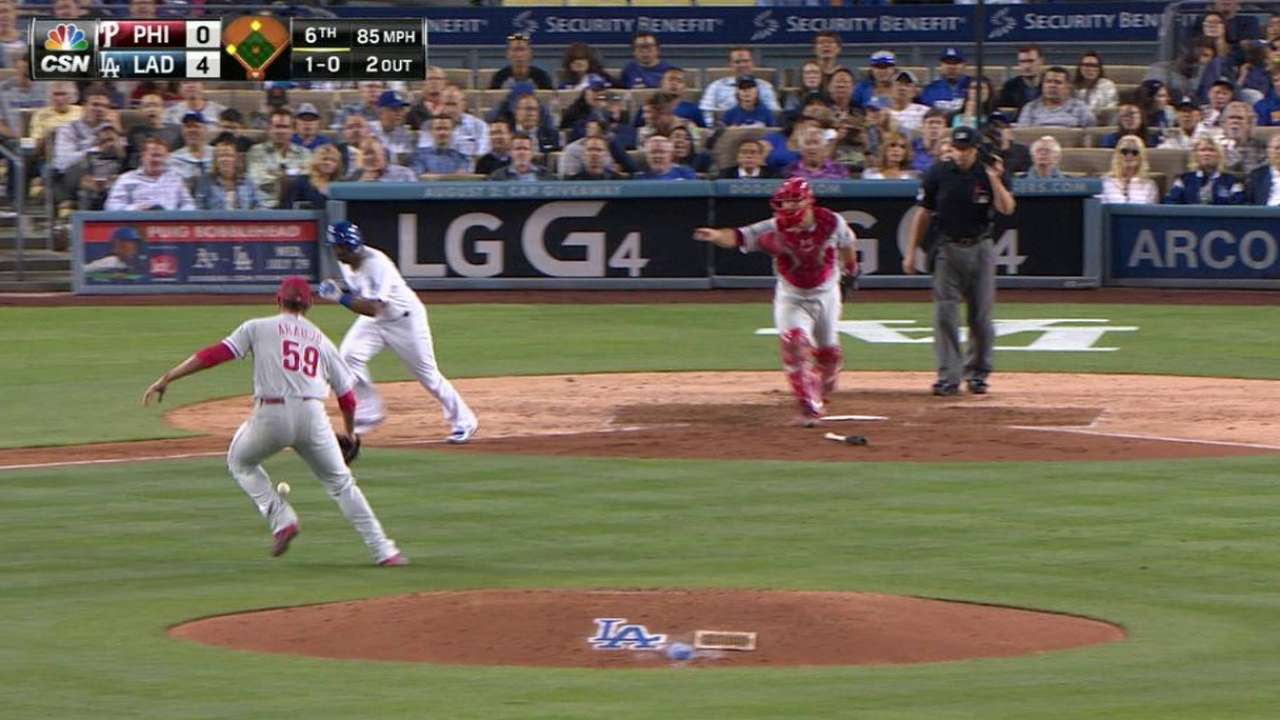 MILWAUKEE -- Despite Elvis Araujo never having thrown a pitch above the Double-A level, the Phillies took a chance on the coveted Venezuelan left-hander by signing him to a Major League contract last November.
In May, Philadelphia gambled on Araujo again when it called him up despite a 7.45 ERA with Double-A Reading.
The Phillies have been rewarded for their faith in the 24-year-old, especially of late. Araujo did not allow a hit over his past nine appearances entering Sunday, a span of eight innings dating back to July 19.
"I'm just working hard every day and trying to keep the ball down and continue to just make my pitches work," Araujo said. "[I've had to learn] my routine, [this] being a process, continuing every day to get better."
Araujo allowed just two earned runs over his first 10 innings after being recalled from Reading on May 2. He then posted a 5.52 ERA over his next 15 appearances -- 14 2/3 innings -- to raise his ERA to a season-high 4.01 on July 11.
Opposing hitters are 0-for-27 with just three walks against Araujo since, as he's become a weapon in the bullpen for Phillies interim manager Pete Mackanin.
"He's got a good downward plane," Mackanin said of the 6-foot-7, 270-pund lefty.. "He's a big, tall guy. He's showing a good mound presence. He looks like he's in control of himself. It all boils down to him making good, quality pitches.
"You can throw 98 mph, but if you are leaving it thigh-high down the middle, most likely it is going to get hit. You hit either side of the plate and keep the ball down, you've got a chance. That's what he's been doing. He's showing a better breaking ball than we saw earlier. We're going in baby steps with him and he's responding. He has a lot of confidence right now."
Araujo has done so in Philadelphia's series in Milwaukee. He struck out a pair in a scoreless inning against the Brewers on Friday and struck out Shane Peterson in the seventh inning Saturday to strand a pair of inherited runners.
"I just take the good things and the bad things," Araujo said. "[I'm going to] keep what I'm doing and growing from there."
Andrew Gruman is a contributor to MLB.com. This story was not subject to the approval of Major League Baseball or its clubs.