Collins still pleased by Mets' hold on NL East
Despite its struggles vs. winning teams, New York still up by 4 1/2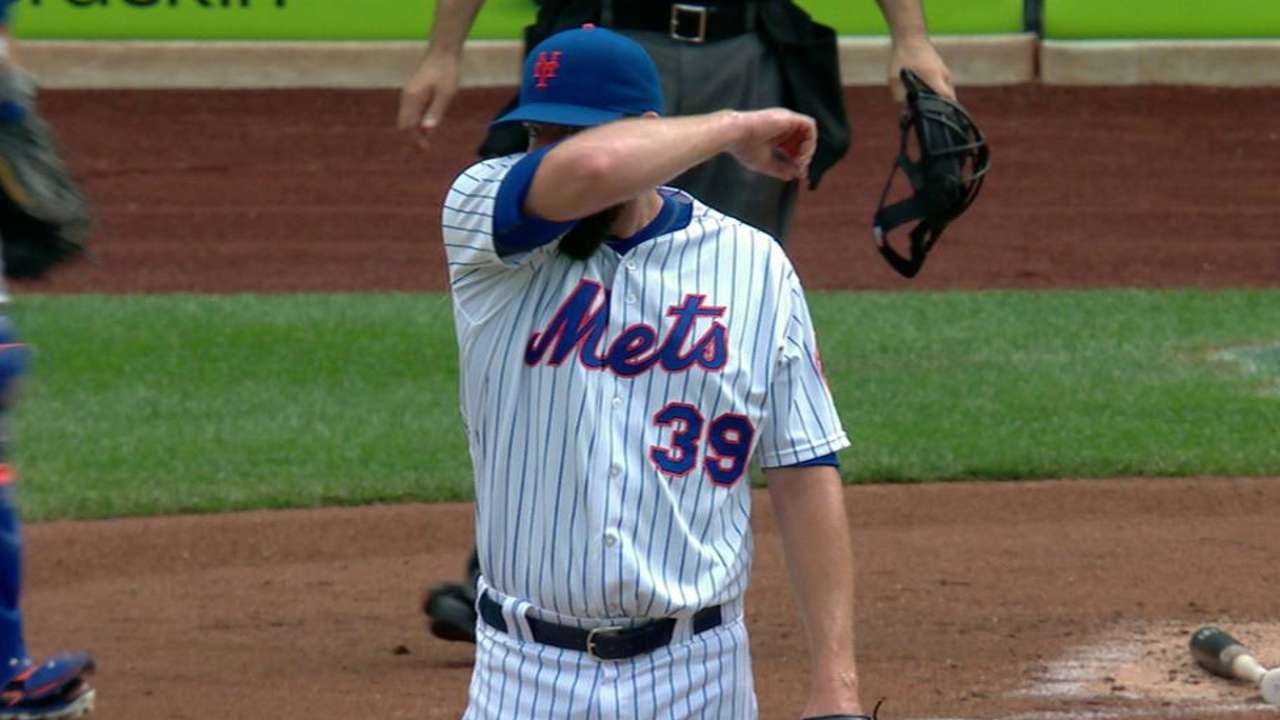 NEW YORK -- Stop with the finger pointing and booing of reliever Bobby Parnell, Mets manager Terry Collins asked, passionately and with gusto, because things in Queens could be worse.
Yes, the end of Sunday's 8-1 loss to the Pirates was ugly. Collins won't deny that. He'll yell it in frustration. And true, New York's struggles against winning teams appears foreboding -- at best -- going forward towards October. But minutes before his players denied any interest in scoreboard watching, Collins reiterated facts that neither 16 innings of late-game futility nor any amount of unsuccessful double plays can deny, at least up to this point.
"I just finished telling the guys, and I believe it in my heart as I'm sitting here," Collins said. "If any of you guys would have told me on May 15, that we'd have a 4 1/2-game lead [in the National League East] with 44 games left in the season, I'd take it. I'd take it. As bad as this game ended up looking, I'll take it."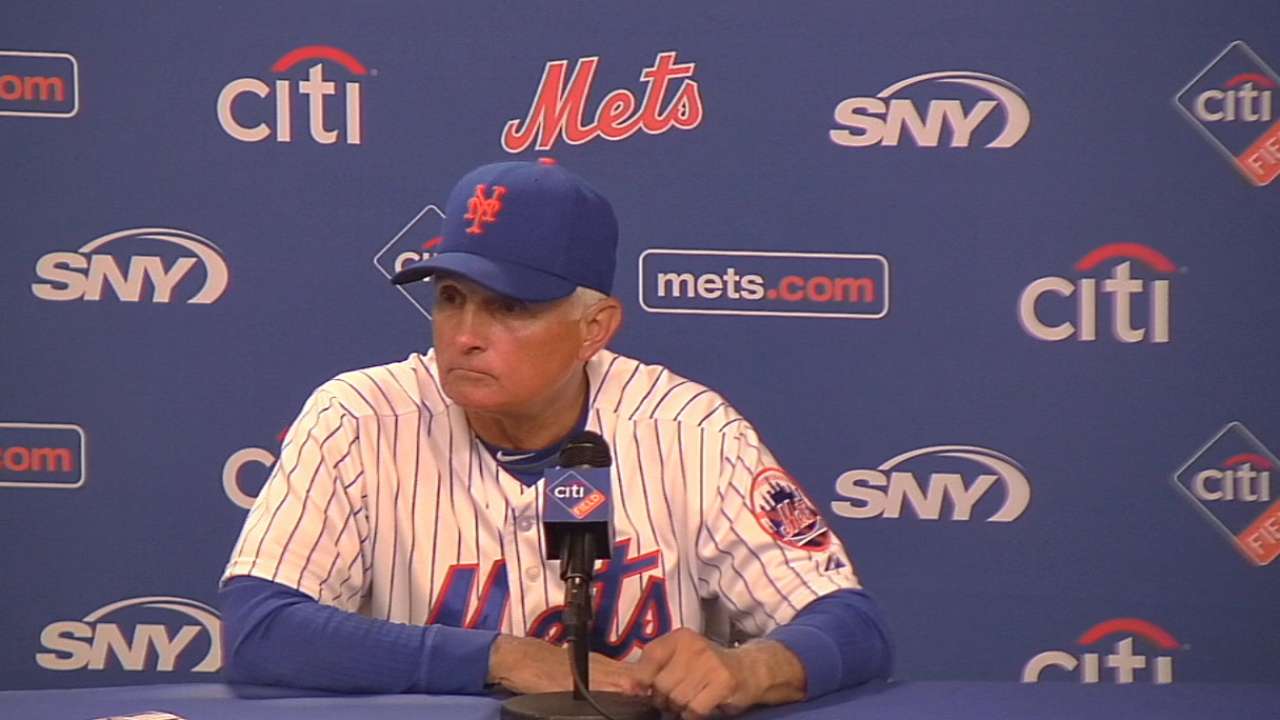 That the Mets still rest rather comfortably at their new perch atop the NL East speaks more to recent events on the West Coast than in Queens. There, the Nationals dropped their sixth straight game on Sunday, continuing a free-fall that enables New York to look past what was a frustrating weekend by all accounts.
An offense revitalized at the non-waiver Trade Deadline fell flat, mustering just six runs in 33 innings against Pirates pitching. The bullpen continuously fell short, with Parnell taking two losses to fall quickly out of favor with the home crowd.
Those boos book-ended the weekend and began on Friday night when Parnell allowed a go-ahead single to Gregory Polanco. They commenced on Sunday after Parnell's costly seventh-inning error preceeded another go-ahead hit by Polanco. A batter before, though, was when New York almost ensured it would be swept in a season series by Pittsburgh for the first time ever, and fall to 3-17 overall against the three NL Central contenders in the process.
"I'm a little concerned about Bobby," Collins said.
After walking the leadoff man, Parnell induced a double-play candidate comebacker off the bat of Michael Morse. He threw to second immediately and with accuracy, but the ball beat shortstop Ruben Tejada to the base. Tejada then screened backup man Daniel Murphy as the throw sailed into center field. Instead of getting possibly two outs, instead the Pirates rallied for seven runs over the next two innings.
"The guy that's covering has to be there. End of story," Collins said. "Make the play. It's the big leagues."
After falling off the tightrope in two one-run games, the string finally snapped for the Mets against one of the NL's best clubs. New York's record now sits at 15-27 against winning teams despite its position, one Collins hopes he doesn't have to keep checking the television to learn. "We're very fortunate," Collins said, in a sign of relief.
Joe Trezza is an associate reporter for MLB.com. This story was not subject to the approval of Major League Baseball or its clubs.