Gray looks for better results vs. O's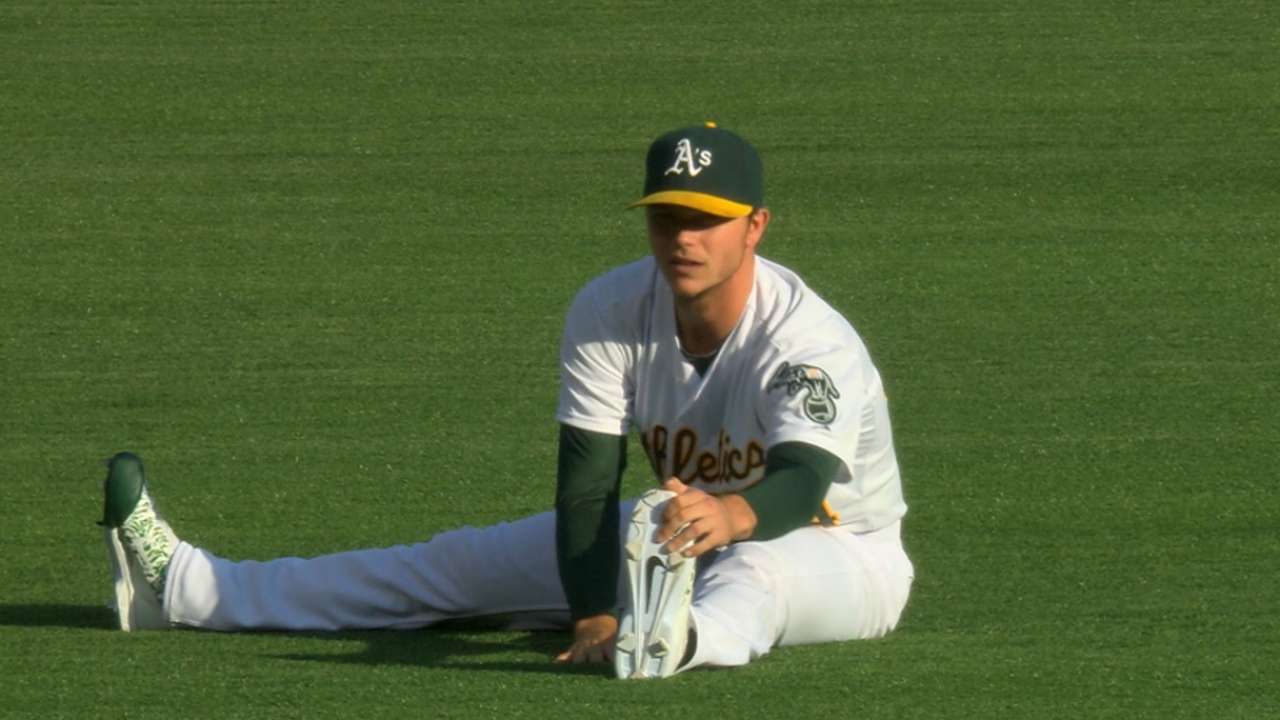 BALTIMORE -- A's right-hander Sonny Gray, recently sidelined with back spasms, will make his next start on Monday in Baltimore.
Before Gray was scratched from Thursday's start in Toronto, Oakland's ace and American League ERA leader (2.06) was on track to match up against the Dodgers' Clayton Kershaw in Oakland on Tuesday. Now, the A's are expected to counter with lefty Felix Doubront.
Right-hander Jesse Chavez will tentatively be on the mound Wednesday to close out the two-game Interleague set.
"We want to get Sonny out there as soon as we can," A's manager Bob Melvin said. "He would love to pitch against Kershaw, and that was quite the potential marquee matchup, but he wants to be out there for his team as soon as he can."
Gray, who isn't expected to be limited by pitch count Monday, has yet to face the Orioles this year. He's 1-2 with a 7.04 ERA in three career starts against them.
Jane Lee is a reporter for MLB.com. This story was not subject to the approval of Major League Baseball or its clubs.