Blue Jays fete 1985 AL East champion club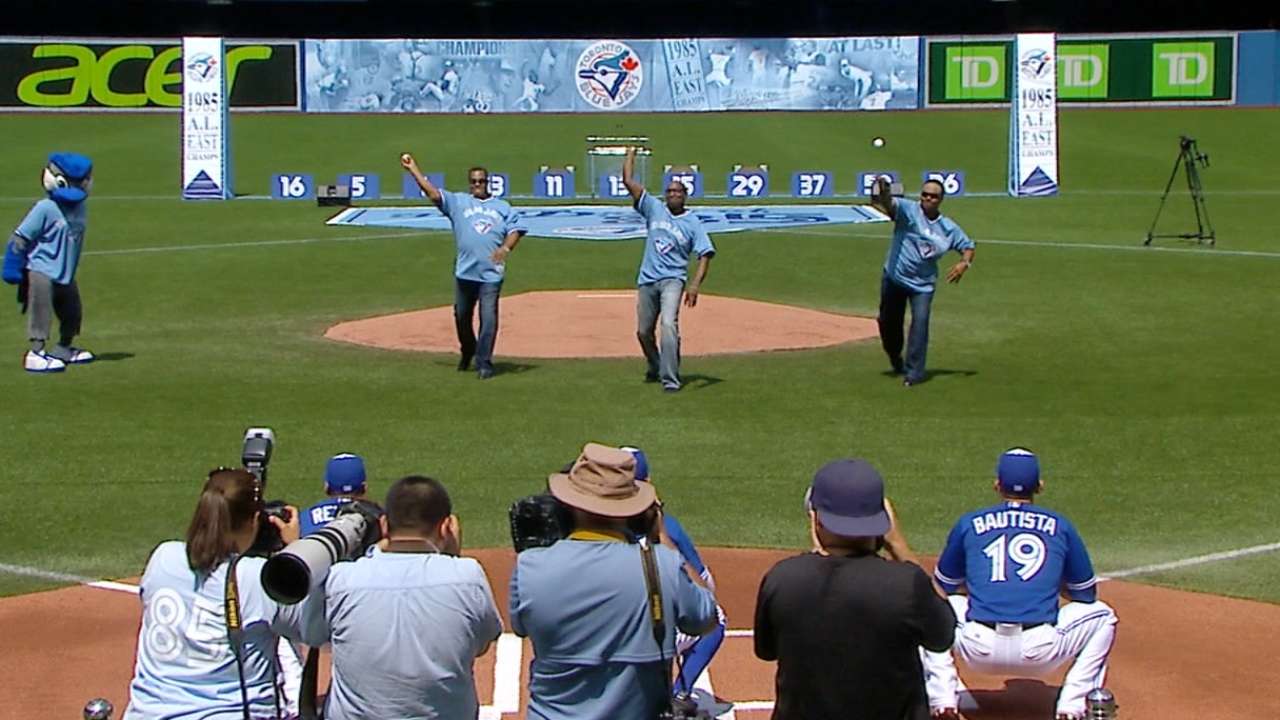 TORONTO -- Longtime Blue Jays fan Andy Knapp immediately phoned a friend when he heard that Jesse Barfield and other members of the 1985 squad would be sharing an evening with several hundred lucky Toronto baseball fans. But his friend's response was delayed, and tickets to Saturday night's event had sold out by the time he inquired.
"So I told them, 'Do whatever it takes, put me on a waiting list, I'll do anything,'" said Knapp, a Blue Jays fan since the early 80s.
When the phone finally rang to inform him that a pair of tickets had opened up, he was in the middle of a business meeting. Needless to say, he took the call.
"I interrupted my meeting, they told me they had tickets, and I was in -- no-brainer," Knapp said as he decided whether or not he'd bid on a signed Barfield jersey, which was one of several items up for grabs at a silent auction.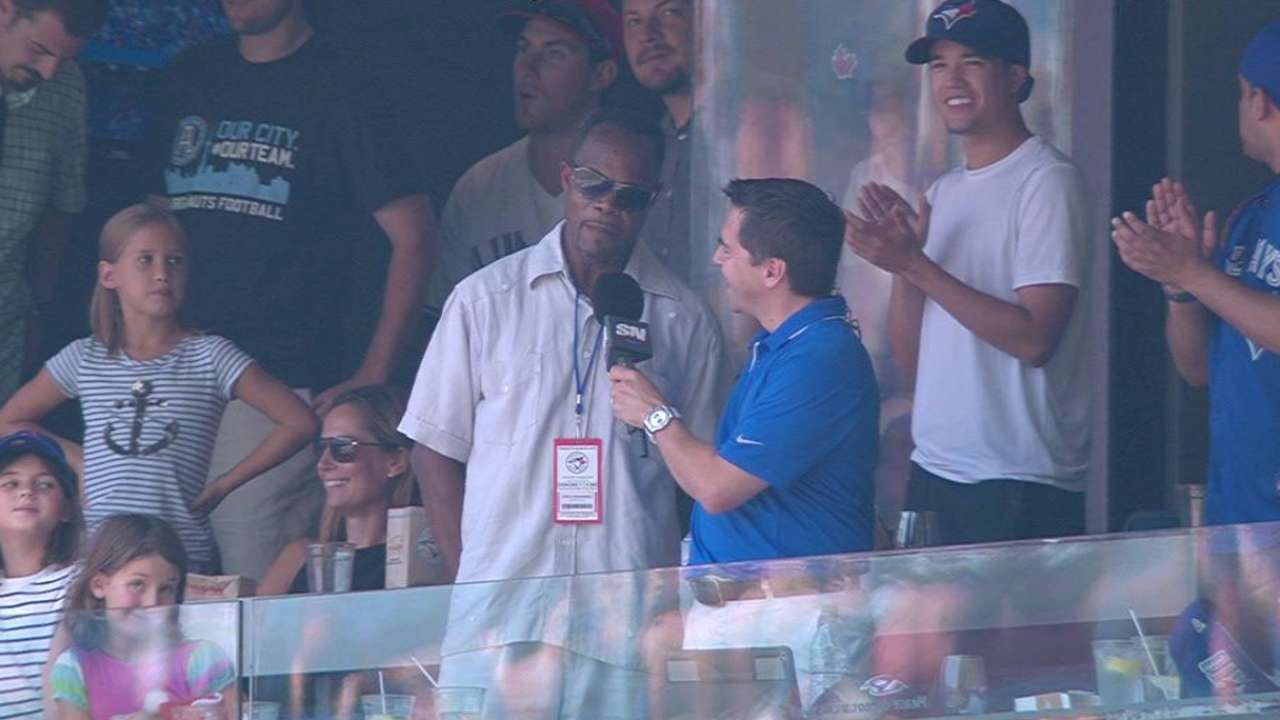 Those lucky enough to secure a ticket were able to take part in an evening devoted to honoring several members of the Blue Jays American East-winning team from 1985 as a part of the club's "Turn Back the Dial" celebrations, which celebrated the "The Drive of '85" and culminated in a pregame ceremony ahead of Sunday's game vs. the Yankees.
Blue Jays president Paul Beeston, former manager Cito Gaston and players George Bell, Barfield, Dave Stieb, Tony Fernandez, Rance Mulliniks, Willie Upshaw, Buck Martinez, Tom Henke and Lloyd Moseby were all in attendance and took part in several rounds of panel discussions moderated by Sportsnet's Barry Davis.
It was a formal affair, but that didn't temper the excitement of what was an otherwise lively and loud crowd, who reserved their biggest ovations for the likes of Stieb and Fernandez in particular.
The retired Blue Jays recounted for fans their experiences on the 1985 club, which won the team's first division title in its ninth season.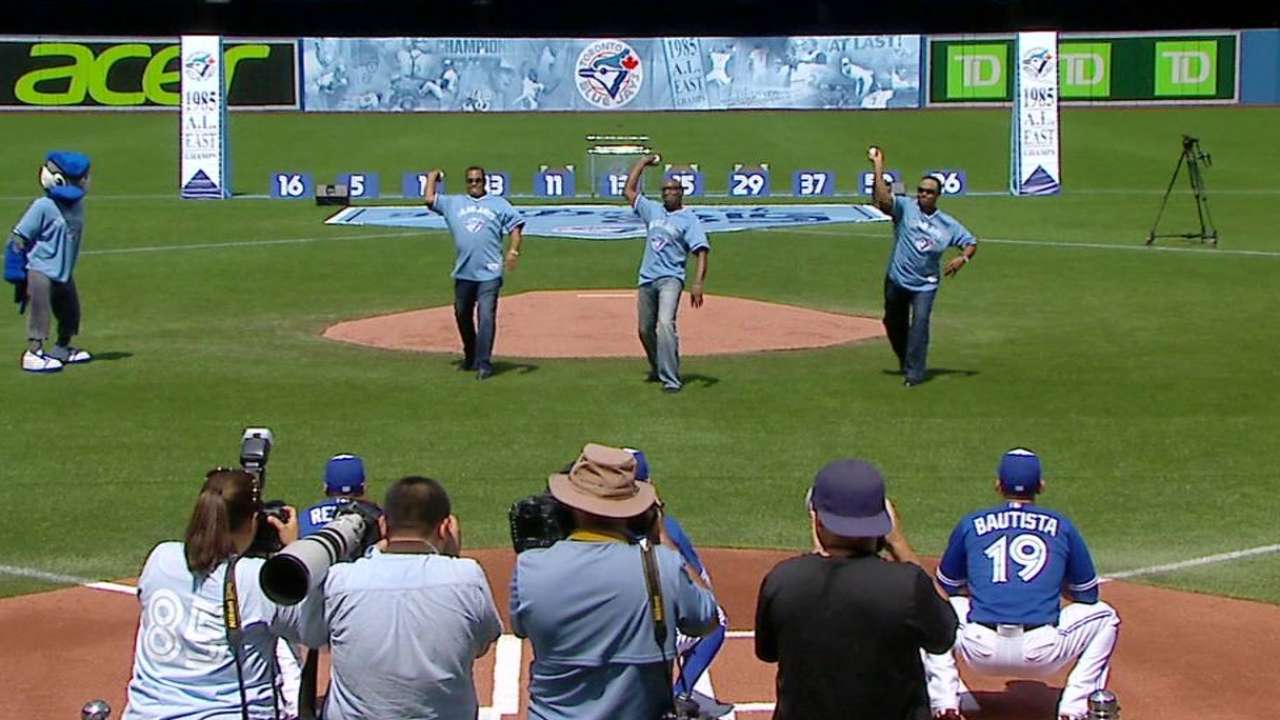 "We had a lot of talent," said Gaston, the longtime Blue Jays manager who was hitting coach in 1985. "We had a lot of special players."
Mulliniks, who hit .295 that season and manned third base, recalled what life was like playing on the hard surface at the team's old home, Exhibition Stadium.
"If I were wearing shorts, you could see the varicose veins on my legs," he quipped. "The turf was hard. I would compare it to playing on the street or asphalt."
The celebrations continued into Sunday, as the first 20,000 fans to Rogers Centre received a Bell, Moseby and Barfield Bobblehead.
Jamie Ross is an associate reporter for MLB.com. This story was not subject to the approval of Major League Baseball or its clubs.