Heatwave hits LA lineup as 4 players homer
"Tonight is a night where it's tough to single anybody out," manager Don Mattingly said. "I felt good about us playing tonight, that's one of the things we want to do. We told them the first night, these guys have a good lineup. The ball was jumping out of here tonight, it was hot, it was one of those nights you got to keep playing."
Though the Dodgers have dealt with injuries all season, it's been the players coming back from ailments who haven't missed a beat.
After the Reds added a run in the top of the third, Turner immediately answered with his 14th home run of the season.
"Justin's was when they had clipped into the lead and he gets the momentum going back," Mattingly said.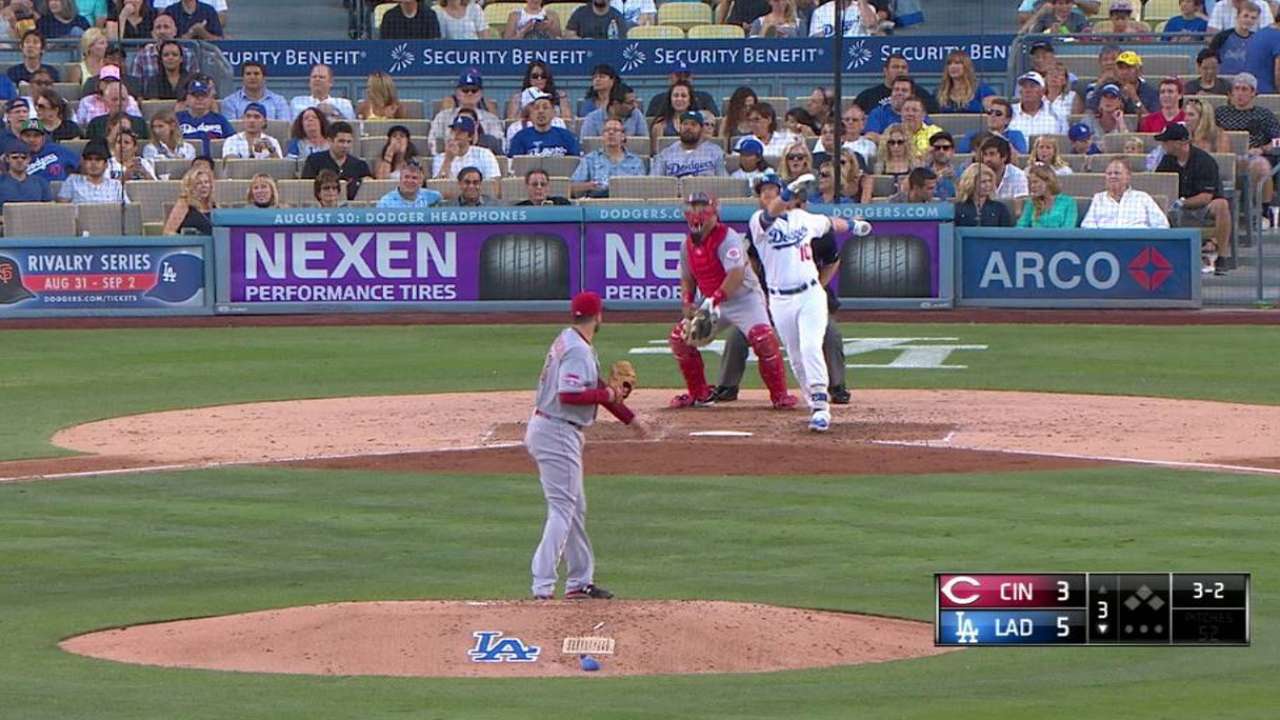 Los Angeles got Turner back from the DL on Thursday and he's picked up right where he left off, going 4-for-11. He's hit .450 in his last 11 games since July 18.
Turner was in the cleanup spot behind Gonzalez, who hit his team-leading 24th home run as insurance in the fourth inning.
"I don't think the lineup is about me and Justin, it's about everyone hitting and contributing," Gonzalez said,.
After starter Brett Anderson surrendered a two-run homer to Todd Frazier in the top of the first, the Dodgers put together a five-run second inning to claim the lead for good.
Puig led off the inning with a home run off rookie David Holmberg. It was Puig's 10th of the season and he became the eighth Dodger with double-digit homers this season.
Hernandez followed suit later in the inning with a three-run shot.
"Whoever I'm putting in there has been swinging the bat good," Mattingly said. "It's a good problem to have."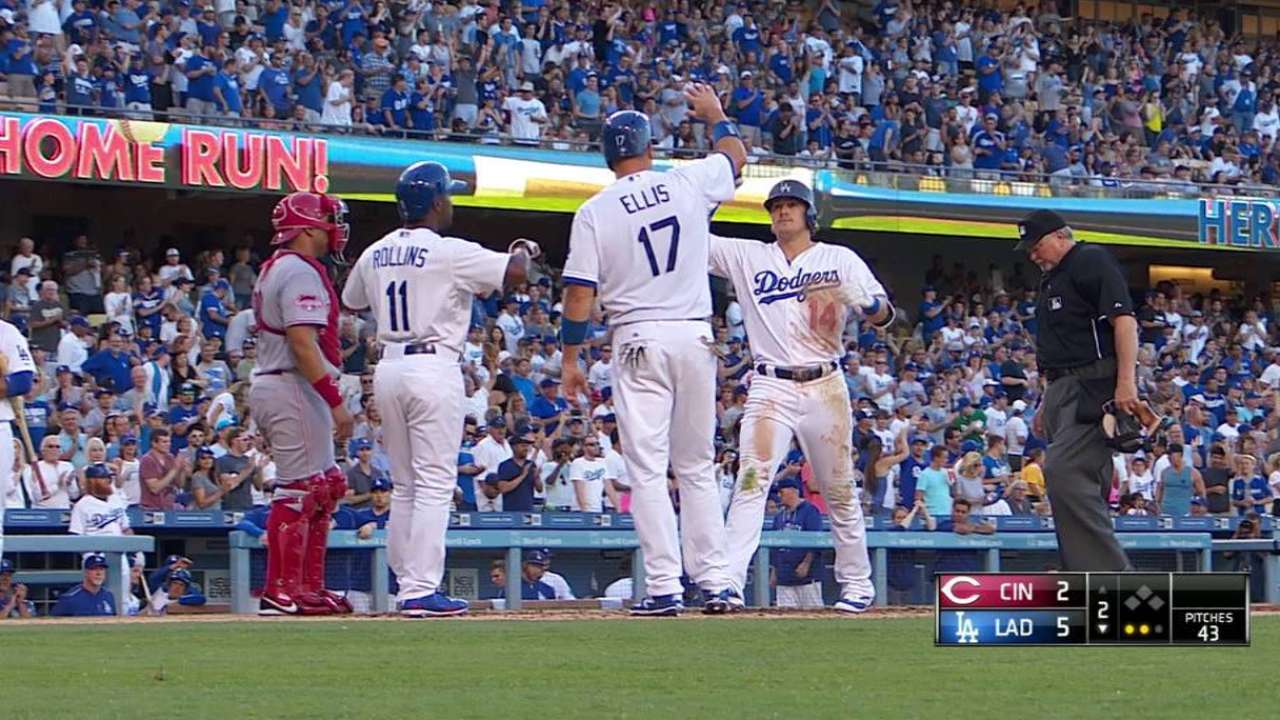 Steve Bourbon is an associate reporter for MLB.com. This story was not subject to the approval of Major League Baseball or its clubs.