Gray shows composure in impressive start
After giving up run early, young right-hander settles down against Padres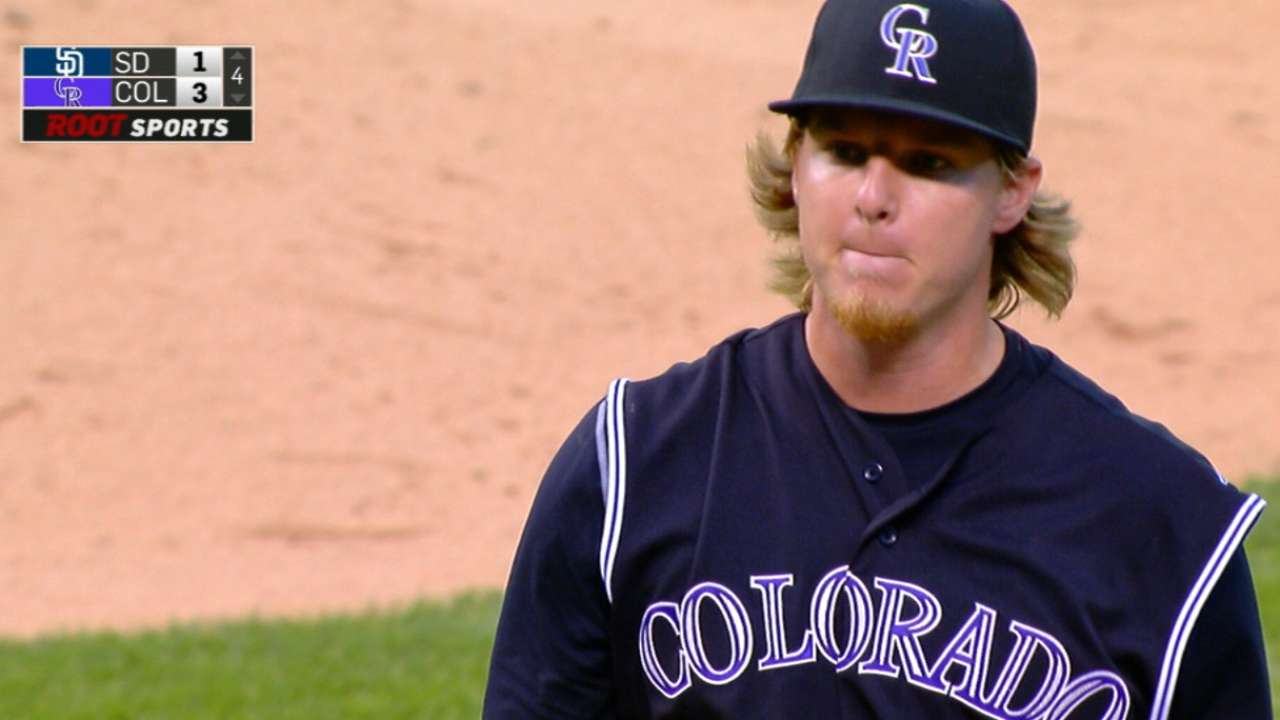 DENVER -- Jon Gray's night began inauspiciously, but it was his quick correction that was, perhaps, most impressive.
After giving up two hits and a sacrifice fly in his first seven pitches, the rookie right-hander quickly rebooted and didn't surrender much more. In the Rockies' 7-5 loss to San Diego on Saturday at Coors Field, Gray finished his third Major League start with just four hits and the one run yielded over five innings. He didn't walk a batter and struck out five.
"It's relieving because I knew starting out the game that I didn't really have that good of stuff," Gray said. "I was mixing [speeds] as much as I could trying to get that contact, just trying to get guys early."
Unlike his first two starts, Gray relied more on his secondary pitches after the rocky first. He faced one over the minimum from the second inning on, picking off Derek Norris to end the fourth after he singled.
He came out after 69 pitches, and although everyone in the organization has made it firmly clear that Gray's pitch and innings limit are extremely strict, the right-hander said he was a bit surprised to get the hook when he did.
"I thought for sure I would go for one more [inning]," Gray said. "It came as a little bit of a surprise tonight, but I was ready to go. I understand why [there are limits]. I'm on board with it and everything, so I wouldn't say I'm complaining or anything. It's just the fighting side of you wants to go back out there and finish."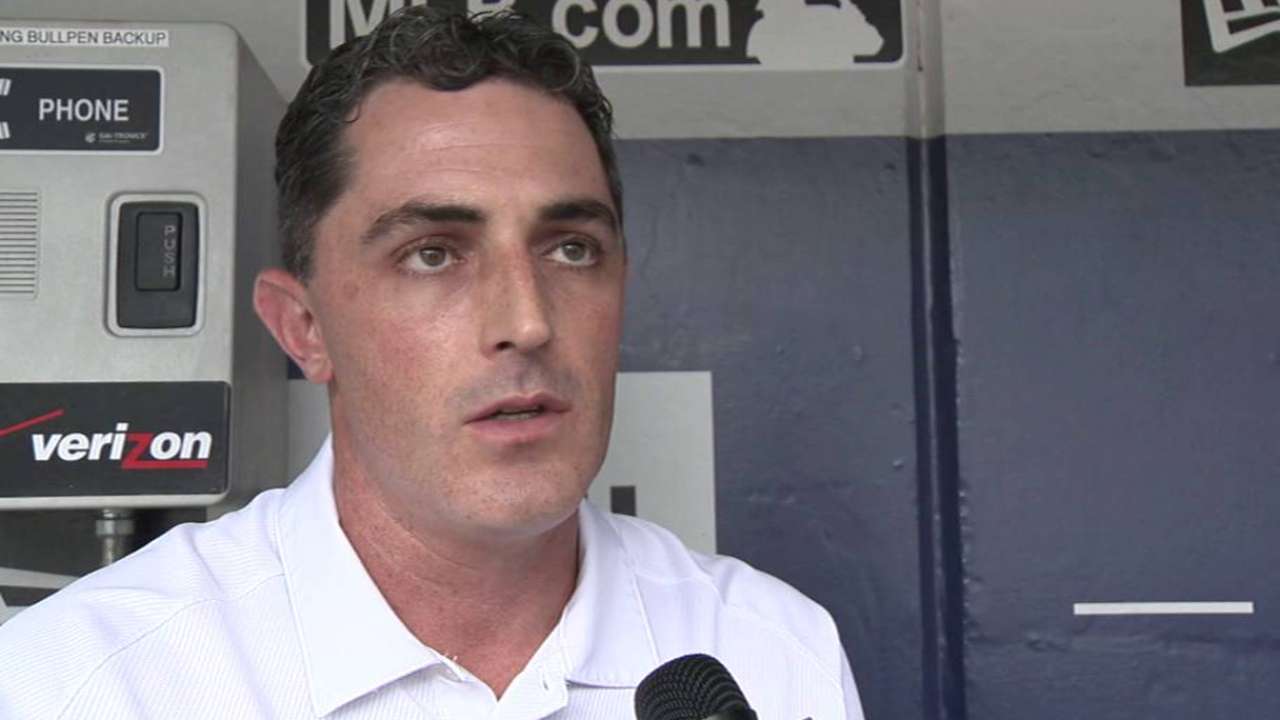 After three starts, Gray is starting to form an identity as a Major League pitcher. Nick Hundley has been behind the plate for all three and has noticed Gray's unwavering composure.
To Hundley, that's as crucial as a 98-mph fastball or a devastating slider.
"His mental makeup is outstanding," Hundley said. "You can talk about the stuff all you want, but at this level, the mental makeup is as important as the stuff."
That was challenged early on Saturday, but Gray sifted through adversity. Consider it another test passed for the young pitcher.
"I like the fact that he gave up a run early, and was in complete control after that," Rockies manager Walt Weiss said.
Dargan Southard is an associate reporter for MLB.com. This story was not subject to the approval of Major League Baseball or its clubs.