Dyson celebrates 31st birthday with big game
Royals outfielder collects three hits, three RBIs, two steals, throws runner out at plate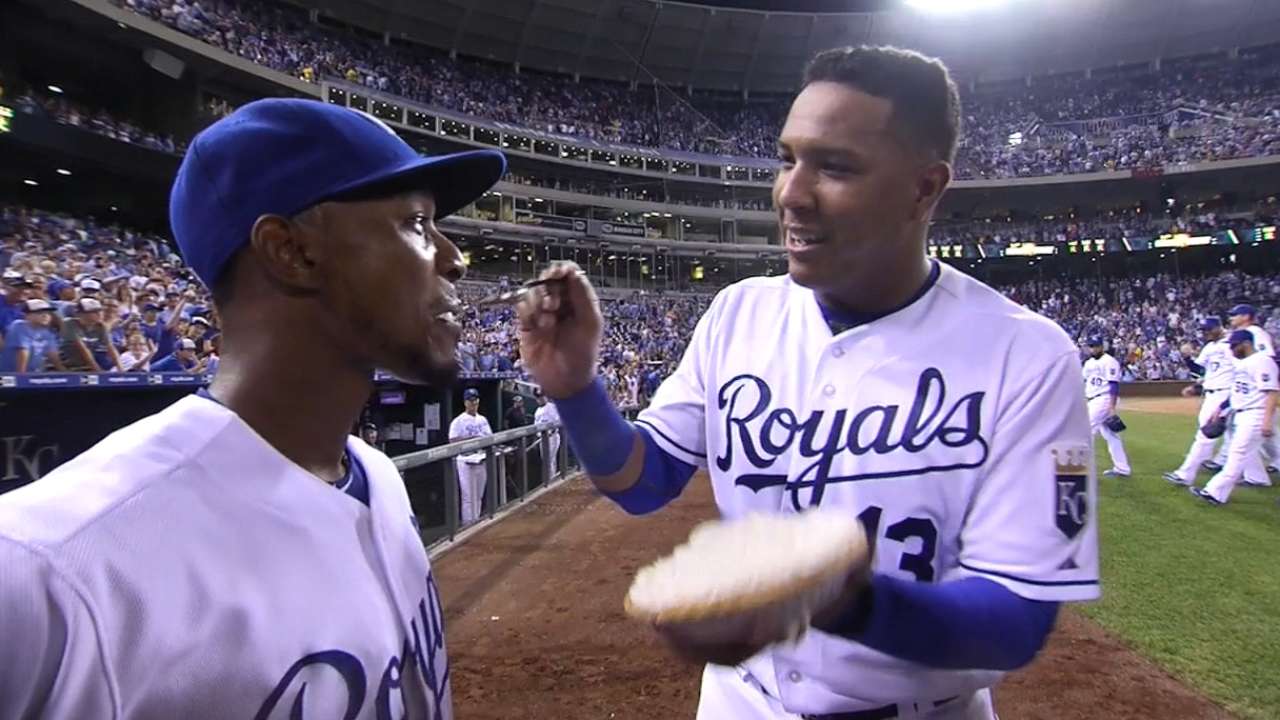 KANSAS CITY -- The only present Royals outfielder Jarrod Dyson really wanted was a victory.
His Royals teammates got him that, a 9-4 win over the Angels on Saturday that made Dyson's 31st birthday all that much sweeter.
"We got the win," he said. "Any time you get a win, that's a great day for us. We had a tough bunch to go against, but we had our ace [Johnny Cueto] going and our whole offense did their job. We kept the line moving and that allowed me to have a good day."
Dyson filled up the box score with three hits, including a double, two stolen bases, two runs scored and three RBIs.
Dyson also gunned down David Murphy at home plate after Murphy tried to score from second on a single to center. Dyson was somewhat surprised Murphy tried to score.
"Yeah, I was because I thought I had the ball when he first hit third base," Dyson said. "I looked up and he kept running, and I just went 'Thank you.' All I had to do was put it on the line. You still have to make a good throw, but I made a good throw.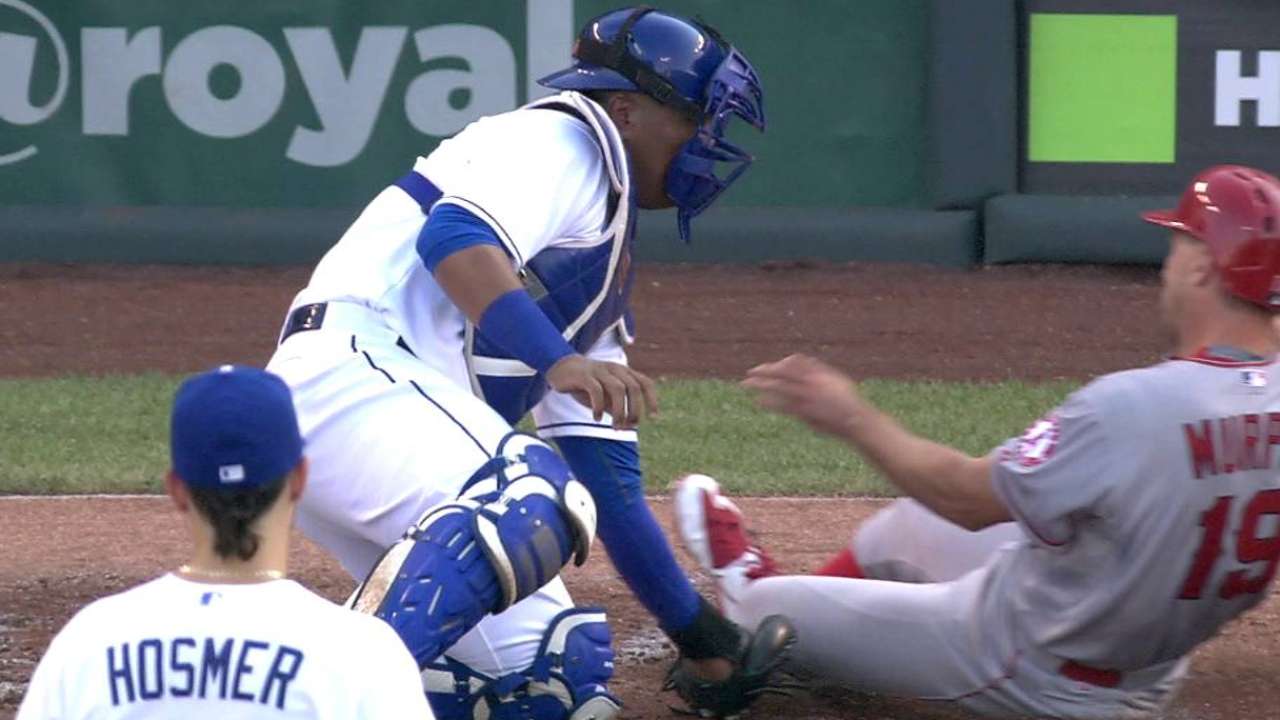 "But I guess when you have our ace on the mound, they are trying to scratch a run any way they can, so I get that."
Dyson's big day came on another sporadic start, something he's used to as the fourth or fifth outfielder.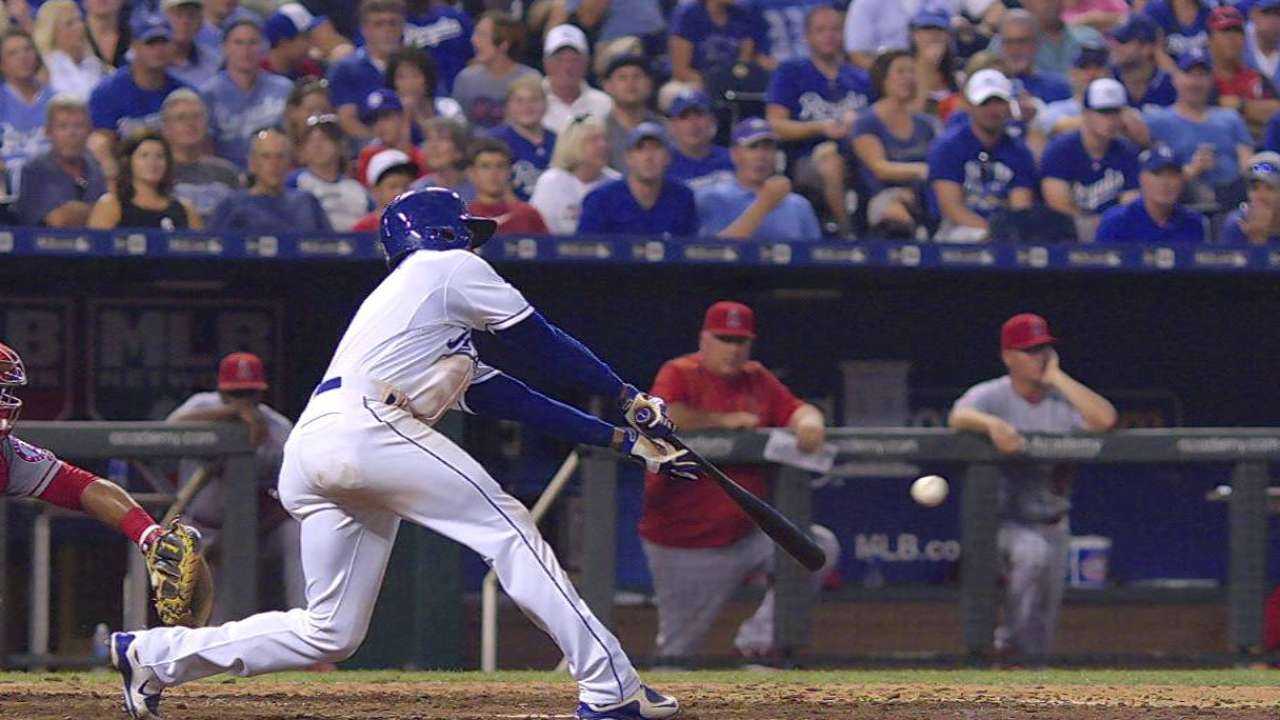 "I've been in this role for quite a while," he said. "You have to keep working and keep your confidence level. That's one thing I don't let drop is my confidence. I know I can play at this level with these guys. I'm going out there to work whether I'm in the game or not. I'm in the cages getting my work in. That's what it's all about."
Jeffrey Flanagan is a reporter for MLB.com. Follow him on Twitter at @FlannyMLB. This story was not subject to the approval of Major League Baseball or its clubs.