Lewis' determined start isn't lost on Rangers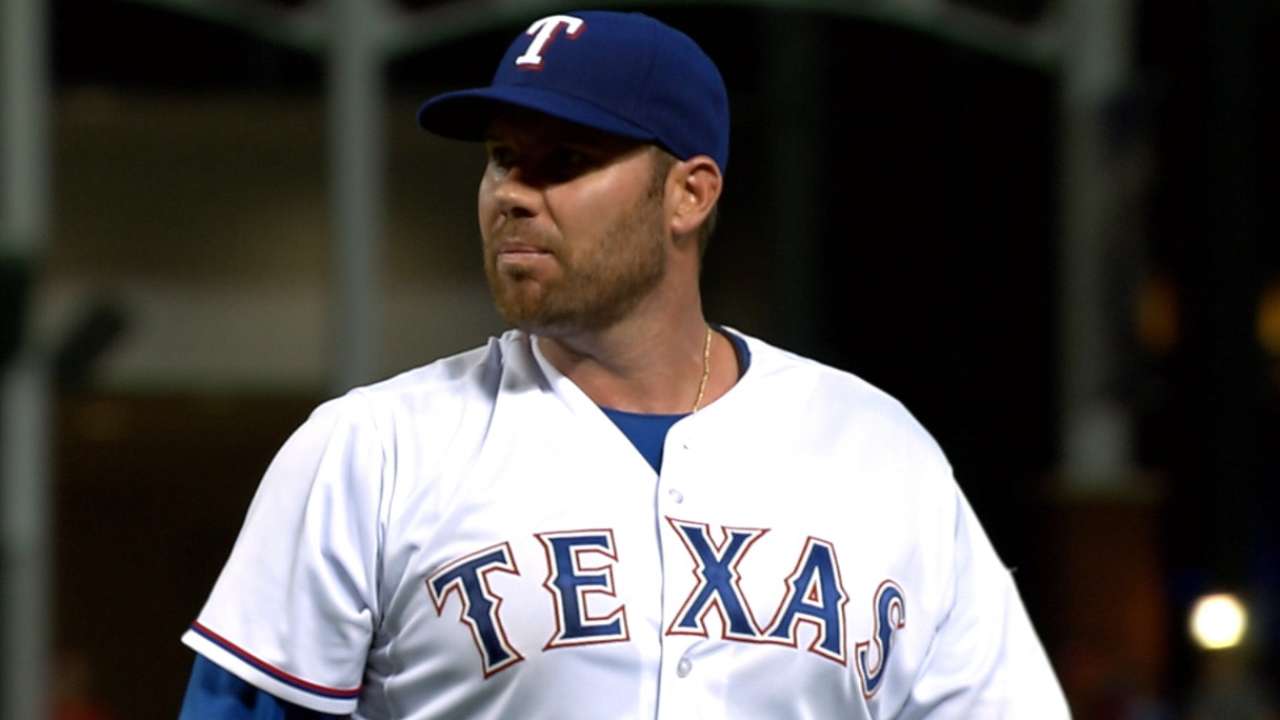 ARLINGTON -- Always the workhorse of the Rangers' staff, Colby Lewis had to put in a little overtime Saturday night to earn his 13th victory of the season as the Rangers downed the Rays, 12-4.
Having already thrown 96 pitches, hanging onto a tenuous 3-1 lead in the sixth inning, with two outs and a runner on first, Lewis wound up winning a protracted battle with Tampa Bay's Asdrubal Cabrera in a 15-pitch at-bat. Cabrera went down in the count 0-2, but fouled off 10 balls and worked the count full before lifting a soft fly into right field that Shin-Soo Choo had to race in to catch.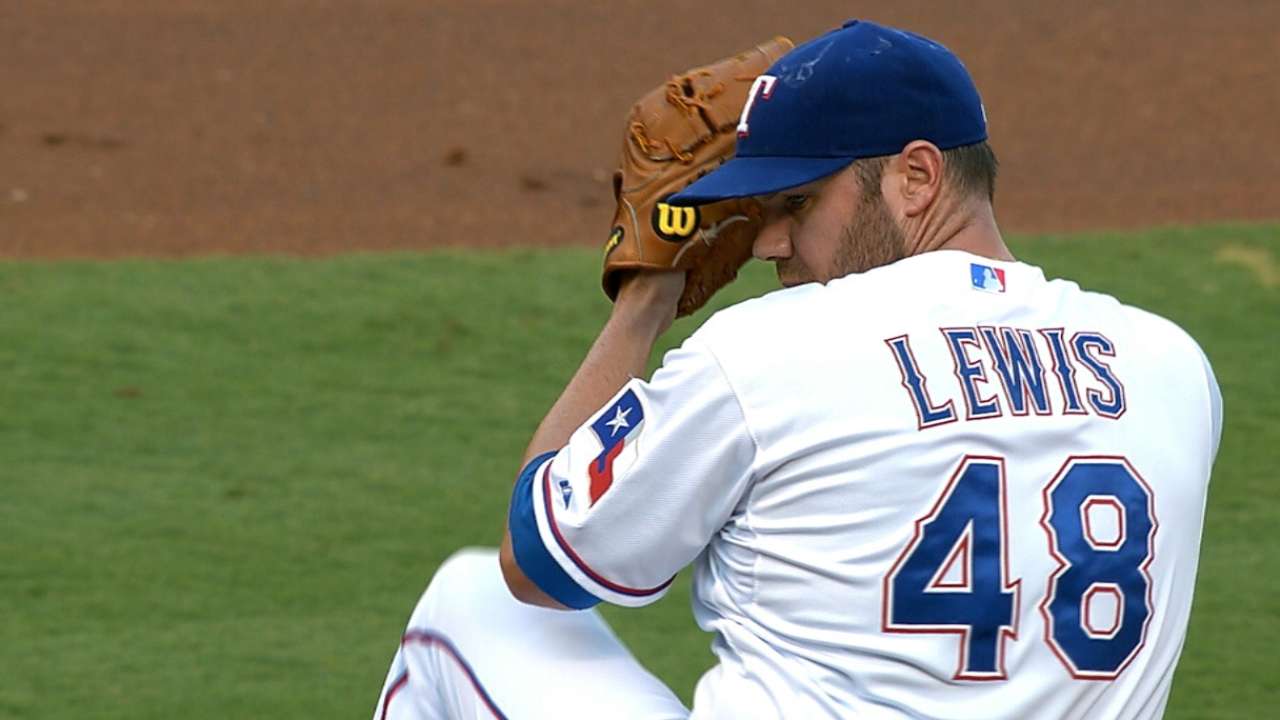 Lewis threw more pitches in that at-bat than could fit in the pitch tracker on the TV broadcast, but he made it out unscathed.
"In that situation, it was pretty impactful," said Lewis, whose night was over after the Cabrera at-bat. "A two-run lead and I was just trying to make pitches, get the out and Choo came up with a little shoestring catch out there and we got out of the inning."
The previous parts of Lewis' outing went more smoothly. He retired seven of the first eight batters he faced and didn't allow a hit until the ninth batter. He got into a slight jam with two runners on in the third, but worked out of it with help from an athletic unassisted double play by Mitch Moreland.
Lewis allowed one run on five hits, walked two and struck out four.
Lewis continues to put up solid numbers that attest to his workmanlike approach and reliability in 2015. Lewis is 13-5 -- one win fewer than his career high from 2011. He has pitched 152 1/3 innings, the fourth-most of his career, and has 114 strikeouts, his fourth-best total.
With 47 games left, Lewis will make nine more starts if he stays healthy and the Rangers don't alter their rotation. If things go well for Lewis over that final stretch, he might just wind up with the best year of his career -- at age 35 after missing the entire 2013 season and having hip resurfacing surgery.
Lewis "has been a mainstay for us," manager Jeff Banister said. "The veteran, how he goes out there and takes the ball, you feel comfortable with him on the mound and how he pitches."
On Saturday, the Rangers' hitters ultimately rewarded Lewis for his perseverance, scoring seven runs in the sixth. Adrian Beltre's three-run homer capped a frame in which the Rangers had already collected five singles and a double.
Chris Gimenez, a part-time fill-in for injured catchers Robinson Chirinos and Carlos Corporan, did his part to help Lewis with a two-run homer in the second inning and an RBI single in the Rangers' runaway sixth frame. Gimenez also picked off Evan Longoria to end the seventh inning after the Rays had scored twice.
"The things that he did tonight on both sides of the ball were very impressive," Banister said of Gimenez.
Dave Sessions is a contributor to MLB.com. This story was not subject to the approval of Major League Baseball or its clubs.