Peralta feeling right at home in cleanup spot
Outfielder has knocked in 20 runs over last 17 games
ATLANTA -- If he keeps up his current level of production, it's going to be hard for D-backs outfielder David Peralta to keep a low profile.
With a 2-for-3 night that included a home run in the D-backs' 8-4 win over the Braves on Saturday, Peralta is now hitting .466 (27-for-58) with 20 RBIs over his last 17 games.
"Let's hope he does get some credit," D-backs manager Chip Hale said of Peralta. "But also let's make sure the other teams don't know that much about him."
Peralta has thrived hitting cleanup behind Paul Goldschmidt, a spot in the order that the D-backs had a hard time filling before Hale decided to give Peralta a shot there.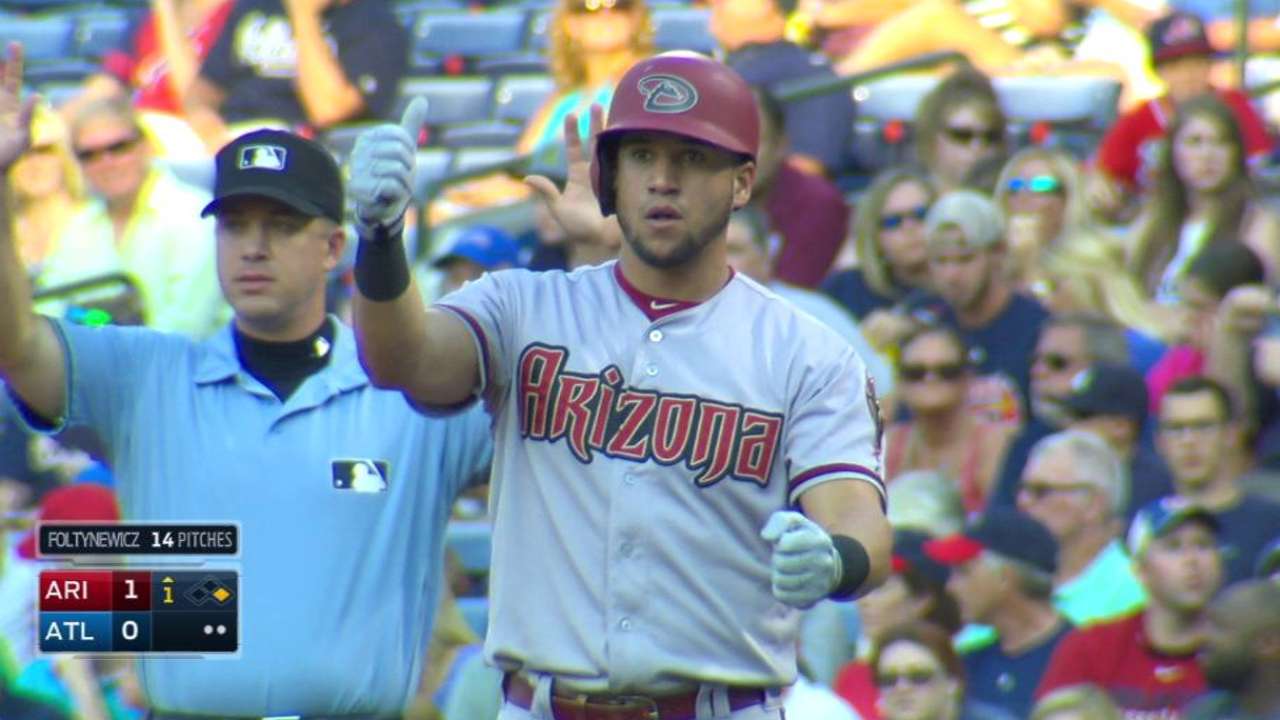 "He's doing a great job," Hale said. "I know he's confident. One thing you can never say about David is that he's not going to give you everything he has. So when he has success like this it's great to see because he just gives it so much every night that that's why I have to sometimes give him a rest because he's just basically leaving it out there. So we have to be very careful about that."
Peralta treats every day in the big leagues like a special one, because of what he had to overcome to get this opportunity. Originally a pitcher, he found himself out of baseball and wound up converting to the outfield while playing independent ball. The D-backs then signed him as an outfielder in July 2013.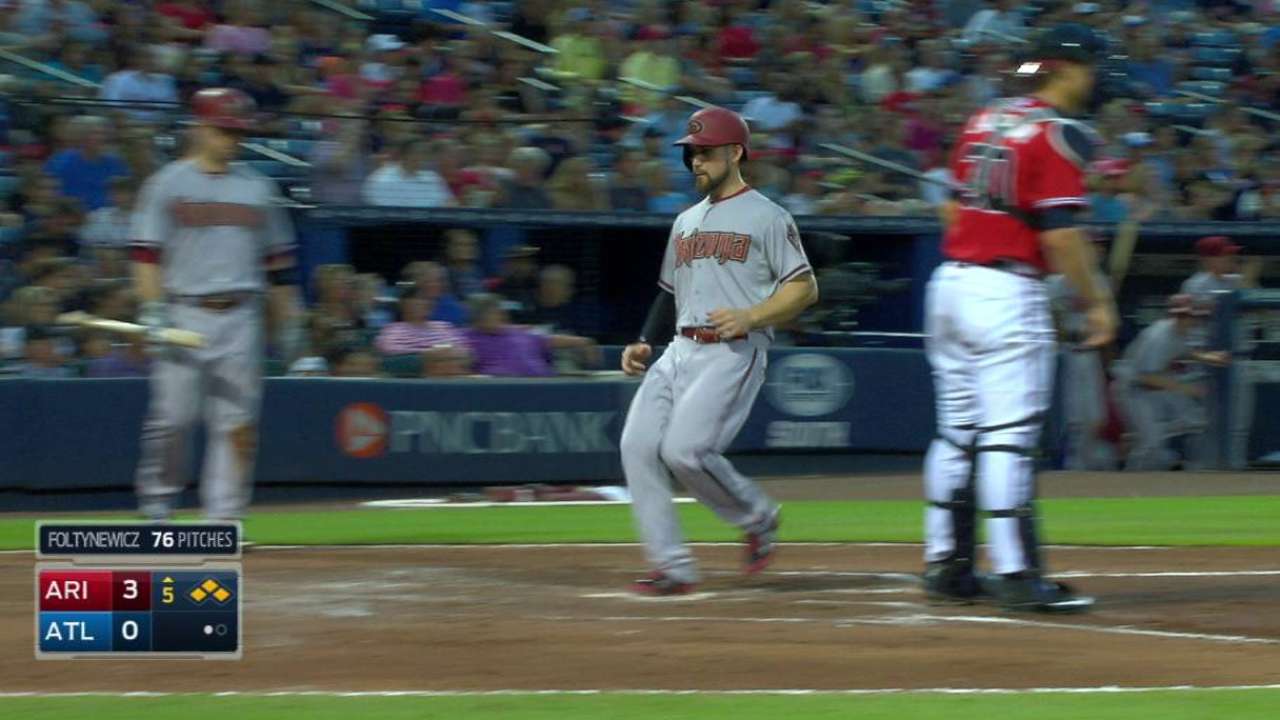 "Not bad for a pitcher," catcher Jarrod Saltalamacchia joked when asked about Peralta's performance this year. "He's been huge for us. He's an athlete. And he's just clutch. He's hitting the ball the other way. Whatever they give him, he's going to hit it that way and not try to pull everything. He's been really good for us."
Peralta, 28, is not concerned with receiving attention or accolades at this point.
"I'm just focused on doing my job and doing the right things to help the team win games," he said. "I know I'm hitting behind Goldy. He's the guy, but he can't do everything. That's why we're a team. The team's not about one person; it's about everybody. We're trying to help each other."
Steve Gilbert is a reporter for MLB.com. Read his blog, Inside the D-backs, and follow him on Twitter @SteveGilbertMLB. This story was not subject to the approval of Major League Baseball or its clubs.