Fuld impresses on both sides of ball
Outfielder smashes solo shot to add to dazzling defense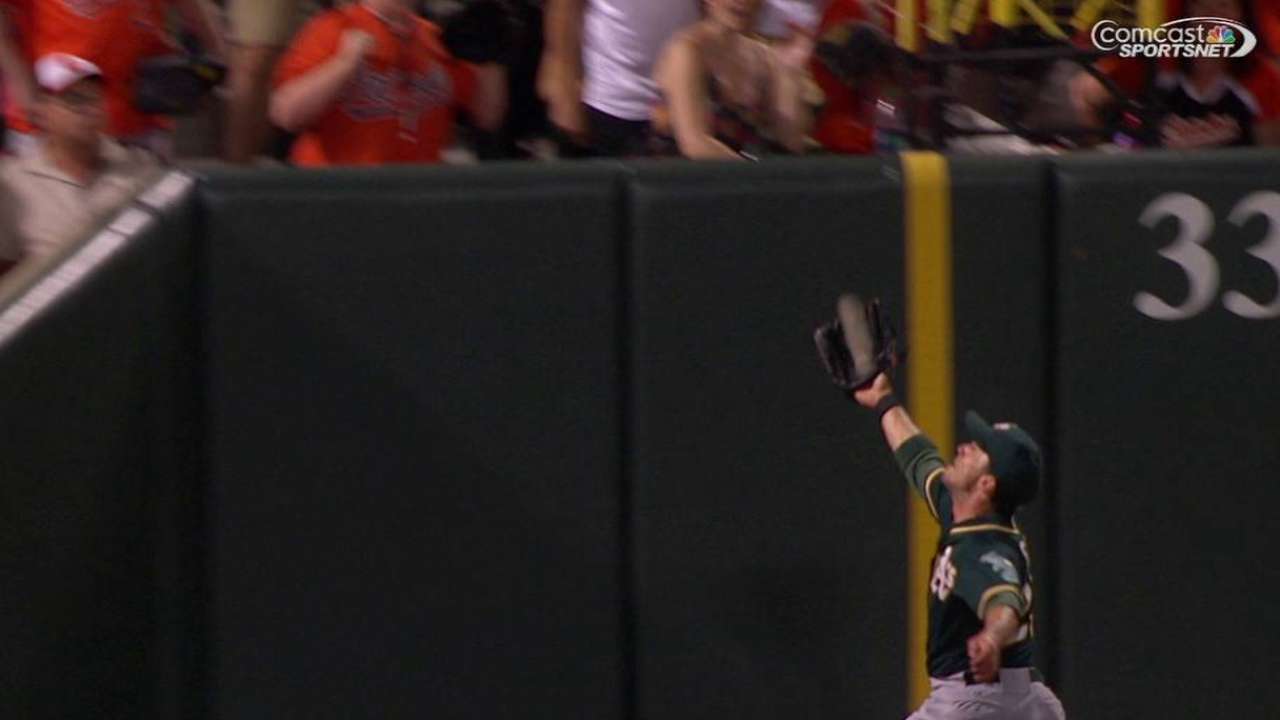 BALTIMORE -- Sam Fuld's dashing defensive doings have come to be expected, but it's been an otherwise frustrating year for the A's outfielder at the plate, magnifying the all-around effort he displayed in Saturday's 4-3 loss to the Orioles.
With just one homer to his name this season and 11 in his eight-year career, Fuld added to that total with a no-doubt solo shot to right field in a two-run third inning, snapping a career-long hitless streak spanning 18 at-bats.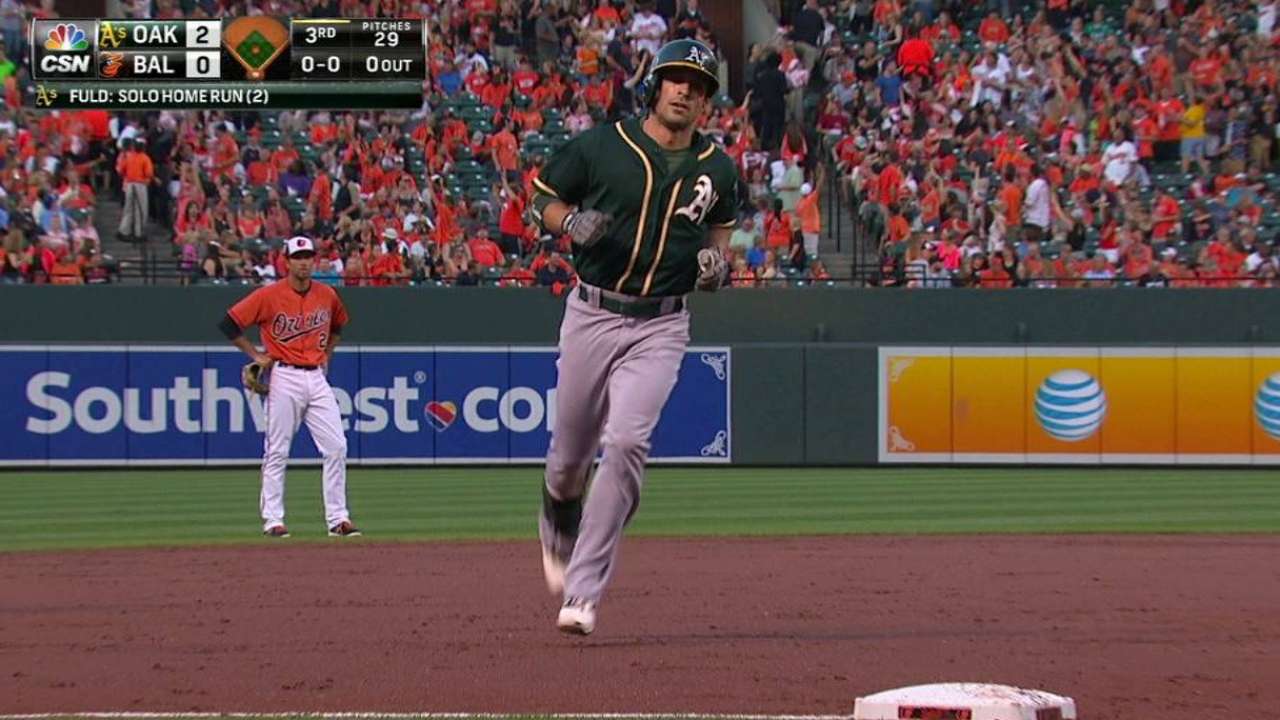 "It felt great," Fuld said. "It's obviously been a frustrating year all in all, and of late particularly frustrating, so it felt really good, not just that swing, but the whole at-bat I thought was pretty encouraging."
Fuld fell behind right-hander Miguel Gonzalez, 0-1, before fouling off consecutive pitches and taking the next two, launching a 2-2 fastball into the stands with his ensuing swing.
"That's probably as good a ball as he's ever hit in his life," A's manager Bob Melvin said, to which Fuld replied with a smile, "He's probably right."
"Then makes a great play in the outfield," Melvin said, "and gets momentum back in our dugout again. He had a nice game today."
After Jonathan Schoop singled to lead off the seventh with the game tied at 3, Steve Clevenger sent a liner to left field that Fuld snagged for a sensational catch and fired back to the infield to double up Schoop at first base and halt a potential threat.
"That was honestly a shot of adrenaline times 10," starter Chris Bassitt said. "If he doesn't make that catch, things could've gone bad quickly. I needed it. They knew I needed it."
"I honestly wasn't too optimistic," Fuld said. "I was going after it hard, but I knew he hit it hard and I knew I was running out of real estate. The thought crossed my mind to actually dive for it, but it was too close to the wall, so I kind of just put up my glove at the last second and kind of surprised myself a little bit."
Jane Lee is a reporter for MLB.com. This story was not subject to the approval of Major League Baseball or its clubs.