Rangers take Ice Bucket Challenge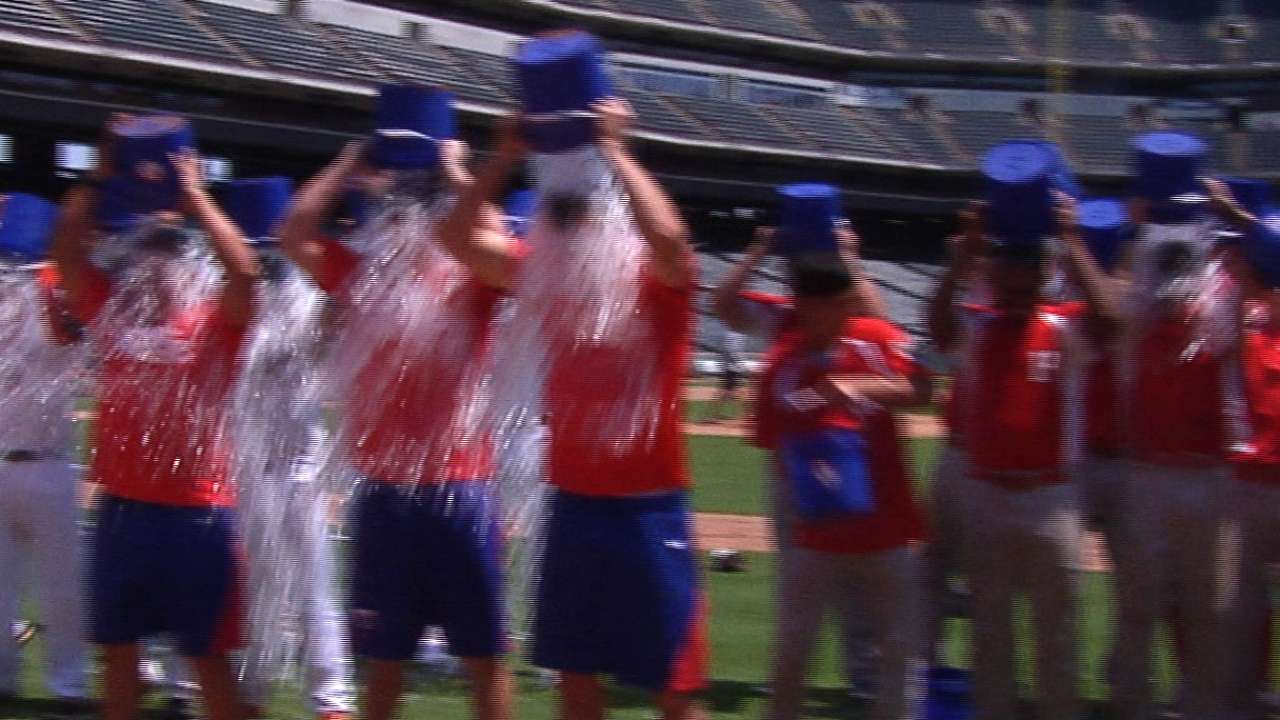 ARLINGTON -- Before Saturday night's game against the Rays, it was the Rangers' turn to do the Ice Bucket Challenge to benefit the ALS Association. It was part of a league-wide initiative to promote awareness of the disease that killed Hall of Famers Lou Gehrig and Catfish Hunter and affects about 20,000 Americans.
Former Rangers catcher Ivan Rodriguez, himself a likely future Hall of Famer, joined rookie pitcher Chi Chi Gonzalez, utility infielder Adam Rosales and the teams that participated in Saturday's MLB RBI Senior Division World Series in dumping buckets of ice on their heads simultaneously.
Dave Sessions is a contributor to MLB.com. This story was not subject to the approval of Major League Baseball or its clubs.