Holland ready to return next week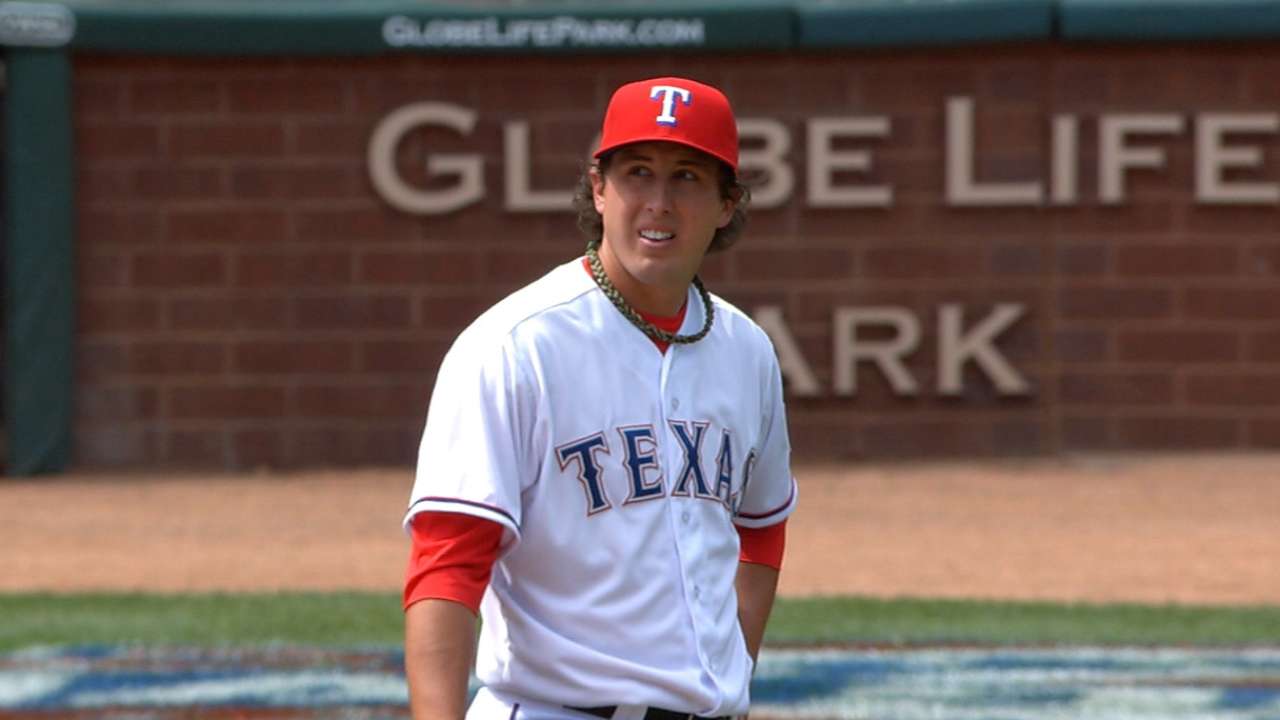 ARLINGTON -- Derek Holland is so certain he's ready to return from the shoulder injury he sustained in the home opener that he's taken to texting his manager to plead his cause.
In a rehab start for Triple-A Round Rock on Friday, Holland threw 89 pitches, plus 10 more in the bullpen, and allowed two runs while striking out eight. Holland said he erased any doubts about his readiness. Hence the text message to Jeff Banister.
"It said, 'Knock knock,'" Holland said, and he followed up with, "I'm at the door, can you let me in?'"
"I'm ready -- plain and simple, I'm ready to go," Holland said. "I've proved my point. My arm's feeling live, everything's good. I feel like I established everything I needed to last night with all my offspeed pitches. Everything was where I needed to be."
Holland is no stranger to the disabled list; he has thrown just 38 innings over the past two seasons -- including the one inning he pitched this year before departing with a shoulder strain on April 10.
The lefty has made three rehab starts for Round Rock and one for Double-A Frisco in the past three weeks. He is at a similar point in his recovery as he was last year at this time, when he was rehabbing an offseason knee injury, but the last-place Rangers were slow and cautious in bringing him back then. This season, as playoff contenders, the Rangers are in a bigger hurry.
Banister said Holland "came out of it looking good" Friday, and that Rangers management and medical staff "have a decision to make in the not-so-distant future."
If Holland's next start is for the Rangers, it could be Wednesday in Arlington against Seattle, which would keep him on normal rest.
Worth noting
Recently acquired pitcher Cole Hamels was scratched from a start Thursday due to a sore groin, but threw in the bullpen before Saturday's game and had no issues. He will start Monday.
Reliever Tanner Scheppers pitched for Round Rock on Friday night in a rehab assignment and threw a scoreless inning with a walk and a strikeout. He threw 34 pitches in that inning, but about half of those were foul balls, Banister said.
Dave Sessions is a contributor to MLB.com. This story was not subject to the approval of Major League Baseball or its clubs.