Venditte, Otero recalled; Brooks optioned
Left-hander Mills designated for assignment after Friday's spot start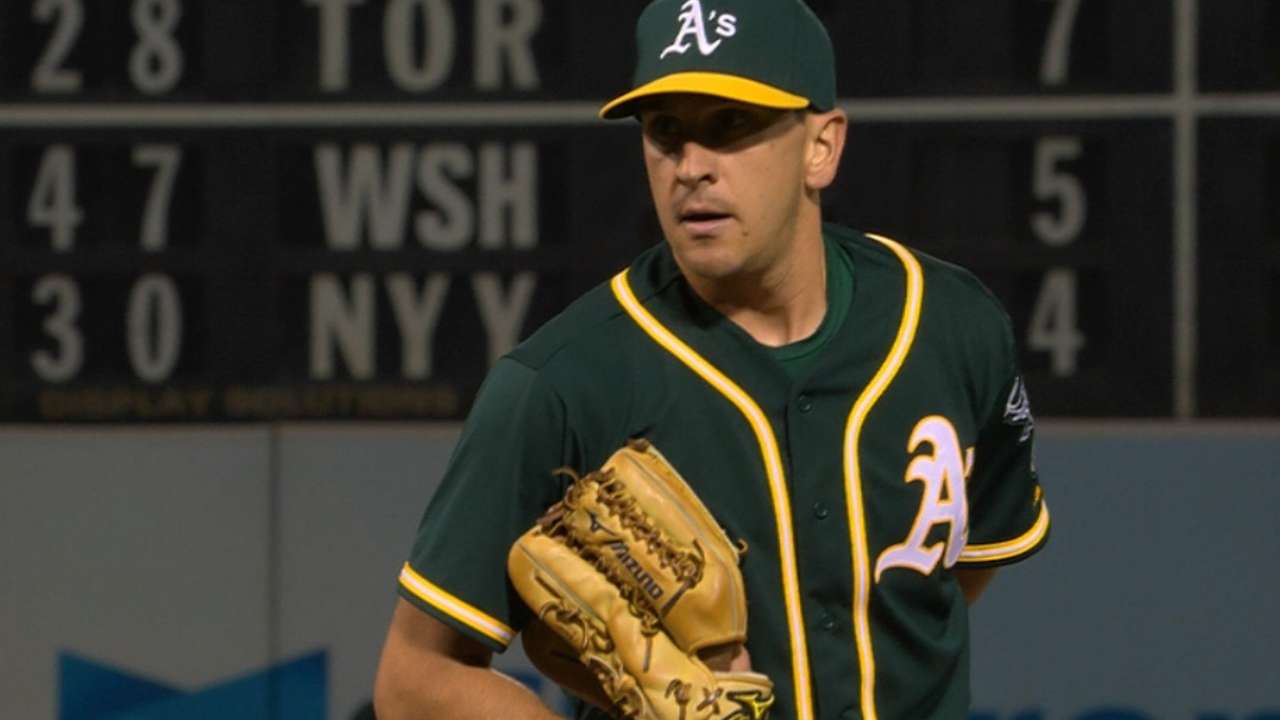 BALTIMORE -- Switch-pitcher Pat Venditte is back with the A's, who also summoned right-hander Dan Otero from Triple-A Nashville for a double dose of relief help Saturday.
Venditte immediately found himself in a high-leverage situation, entering the ninth inning at Camden Yards in a tied game and serving up a walk-off home run on a low slider that Chris Davis clubbed to right field in the A's 4-3 loss.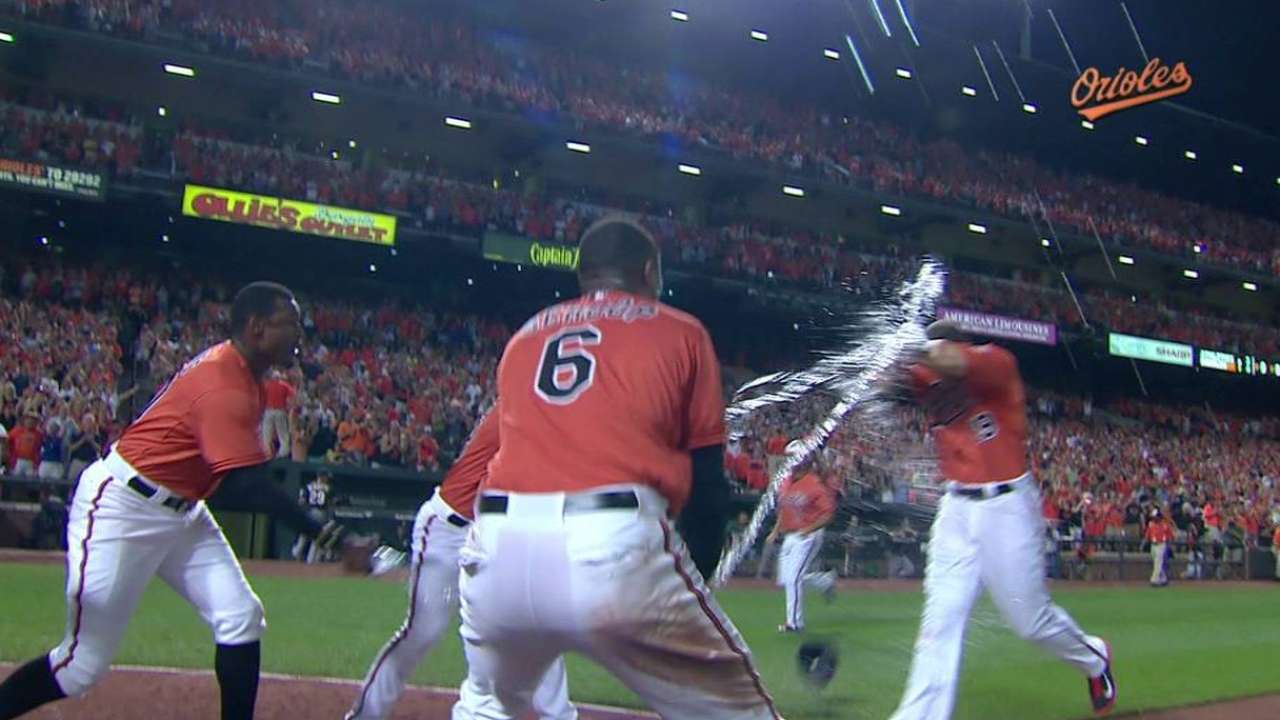 "I was trying to expand out of the zone," said Venditte, who arrived at the park with Otero just under an hour before game time. "Obviously, he's trying to do one thing there, and I didn't get it out far enough.
"He's a great hitter. Right there, you can't give him anything, and I gave him enough for him to do what he had to do."
Said A's manager Bob Melvin: "It's off the plate away, and he ended up one-handing it out of the park. A good hitter hit a good pitch right there."
Venditte is beginning his second stint with Oakland this year. He made his big league debut June 5 in Boston, tossing two scoreless innings while becoming the first switch-pitcher to appear in a big league game since Greg Harris did so on Sept. 28, 1995. He pitched 3 2/3 more innings before landing on the disabled list with a strained right shoulder, returning to Nashville on Aug. 3 when he was reinstated.
Since, he allowed four earned runs in 11 2/3 innings for the Sounds.
"It's a nice little toy to have in your chest, and nobody else has one," Melvin said. "The fact that he's performed well more than anything is what makes you feel good about bringing him into any situation."
Lefty Brad Mills, who tossed five innings in a spot start Friday, was designated for assignment Saturday, while right-hander Aaron Brooks was optioned to Nashville to make room on the roster.
Otero, joining the A's for a third time this season, has been lights-out for Nashville. In 17 innings with the Sounds dating back to June 19, he hasn't allowed an earned run while fanning 17 and walking two.
He has a 5.79 ERA in 29 games with Oakland.
"We've been searching for the right mix in the bullpen all year, and Otero was such an integral part of our success last year that it's nice to see him pitching well again, because we know we can count on him in different situations," Melvin said. "It's nice to have both these guys back."
Jane Lee is a reporter for MLB.com. This story was not subject to the approval of Major League Baseball or its clubs.