Gray on track for Monday start barring setback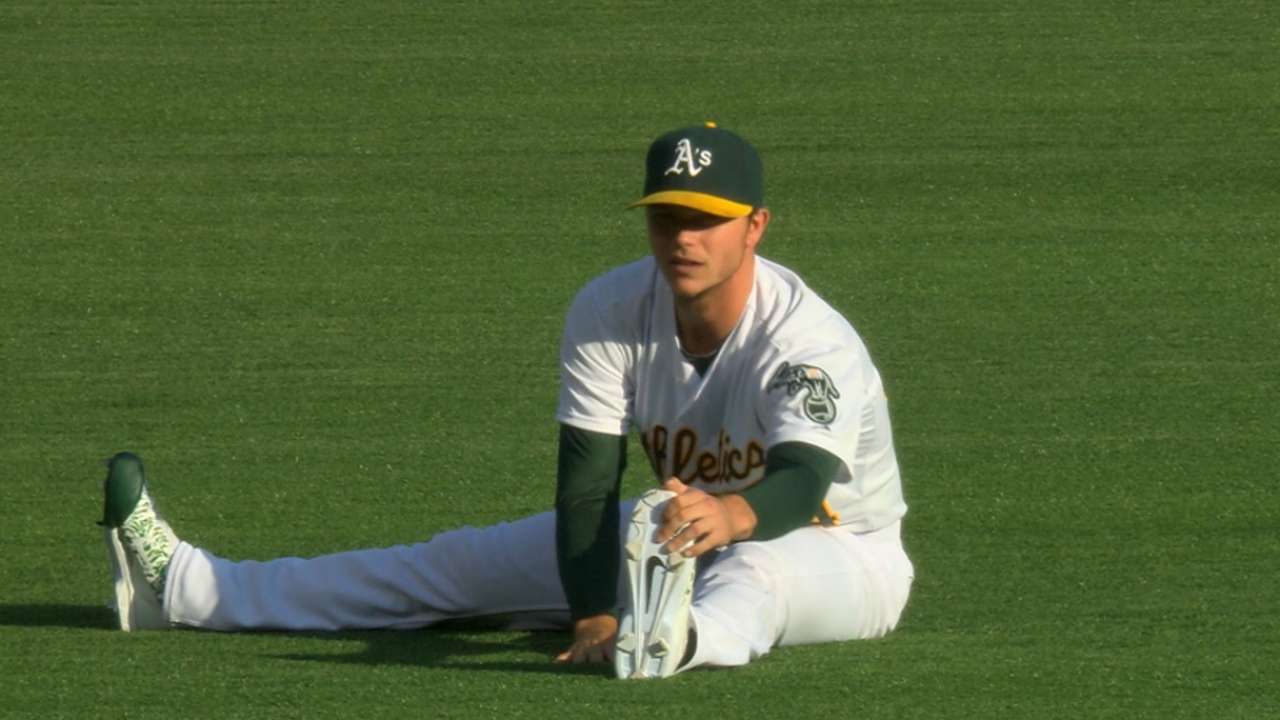 BALTIMORE -- A's ace Sonny Gray is on track to pitch Monday in Baltimore barring any further issues with back spasms that caused him to miss his Thursday start in Toronto.
Gray threw a 25-pitch bullpen at Camden Yards on Saturday afternoon, "and it wasn't much of an issue," the right-hander said of his back.
"It went as good as it could go," Gray said. "We'll come in tomorrow and see how everything is feeling and then go from there."
In a perfect world, A's manager Bob Melvin said, Gray would pitch Monday, followed by Felix Doubront and Jesse Chavez for a two-game home series against the Dodgers. Doubront would take the rotation spot of Aaron Brooks, who was sent out Saturday after unexpectedly pitching in the 13th inning of Friday's 8-6 loss to the Orioles.
Brooks was originally scheduled to start Monday.
"That was a tough spot to put him in," Melvin said. "Really, our next guy is Ike [Davis]. In that kind of game, where it's that spirited and both teams are responding and coming back, it would've been tough to go to a designated pitcher in that time, and that's why Brooks went down today. We needed some relievers. It won't be the last time we see him. He's really impressed us with what he's done for us."
Brooks was excellent in his first two starts with the A's following his trade from Kansas City, allowing a combined two runs in 14 1/3 innings. The Blue Jays then rocked him for eight runs in 1 2/3 innings Wednesday, and his second pitch in the 13th inning of Saturday's loss was hit for a two-run, walk-off homer by Manny Machado.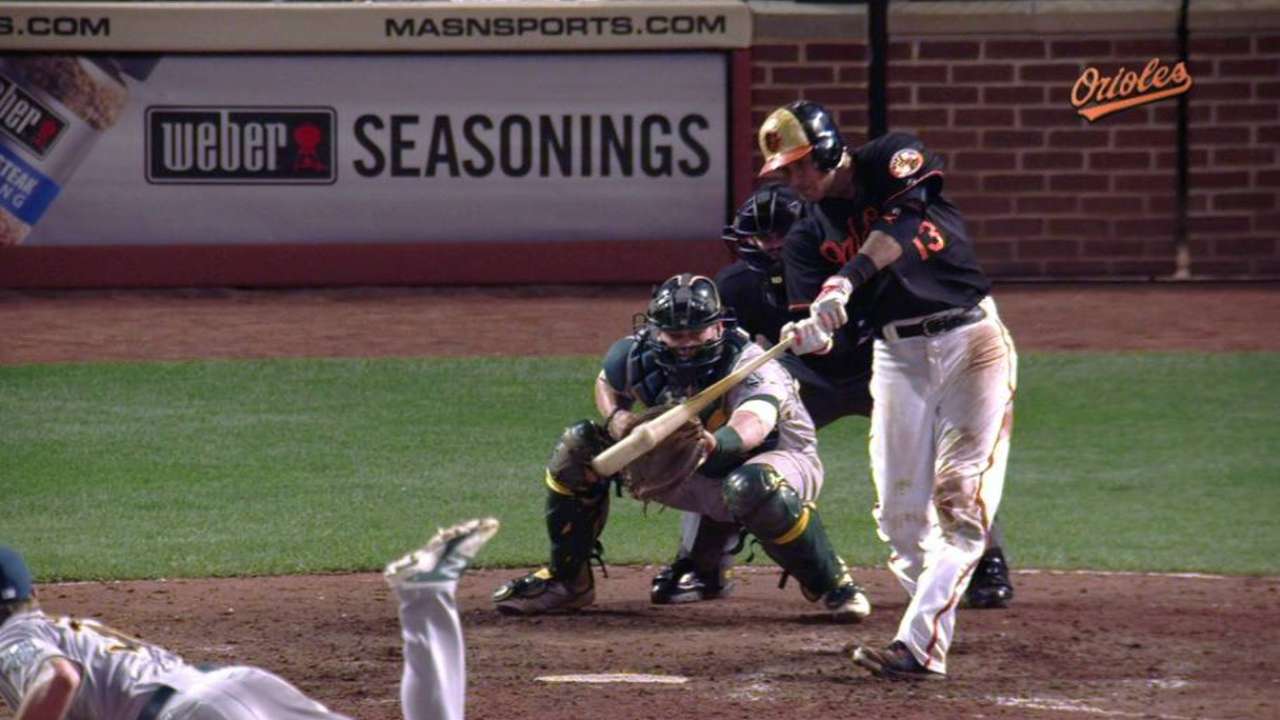 "They said not to worry about that too much with what happened yesterday, and not having any more arms, it was something they had to do," Brooks said. "They told me to reflect on those first two starts and that they know and have the confidence in me to get the job done here. It's just something they had to do today."
Jane Lee is a reporter for MLB.com. This story was not subject to the approval of Major League Baseball or its clubs.