Did you know: Red Sox's 22-run game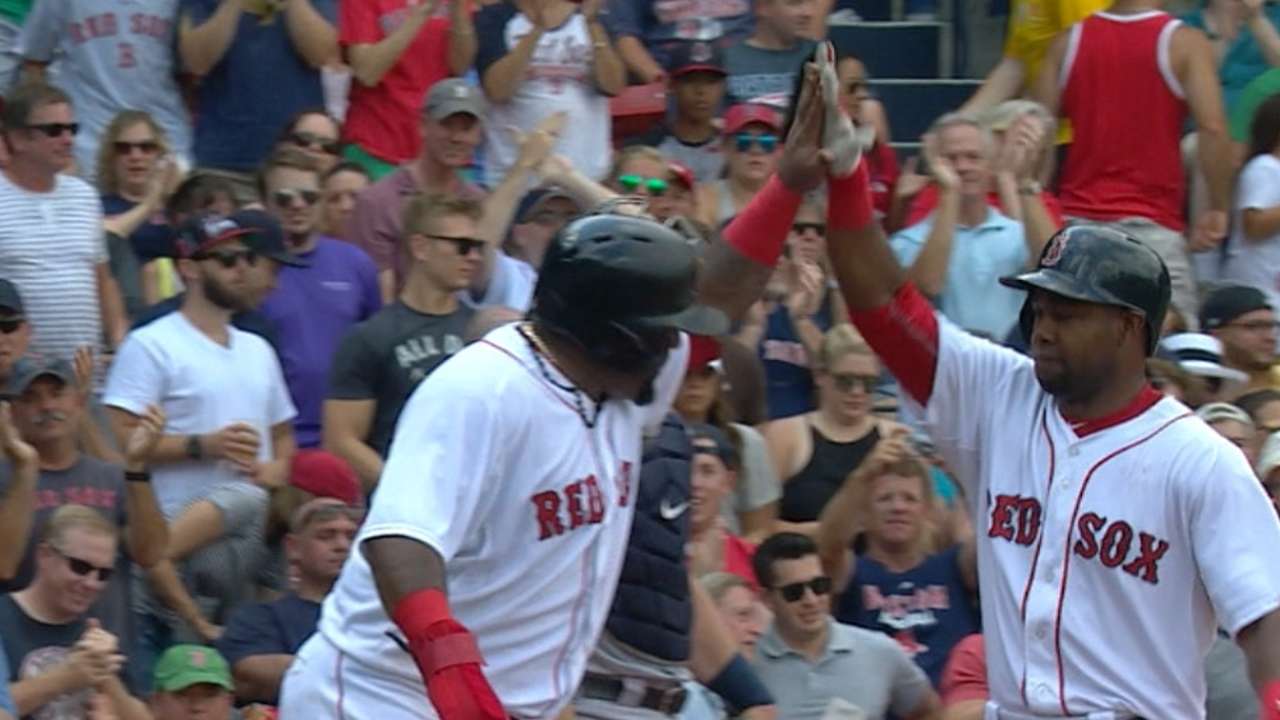 The Red Sox's 22-10 drubbing of the Mariners on Saturday at Fenway Park was historic for a number of reasons. Did you know:
• The Red Sox have scored 37 runs in their past two games (after beating Seattle, 15-1, on Friday night). They scored 50 in their previous 10 games this month and 82 in all of May.
• They have at least 15 runs and 21 hits in back-to-back games for the second time in the past 100 years (also June 7-8, 1950). No other team in baseball has done it since Boston last did. The Red Sox outscored the St. Louis Browns by 41 runs in those two games in 1950.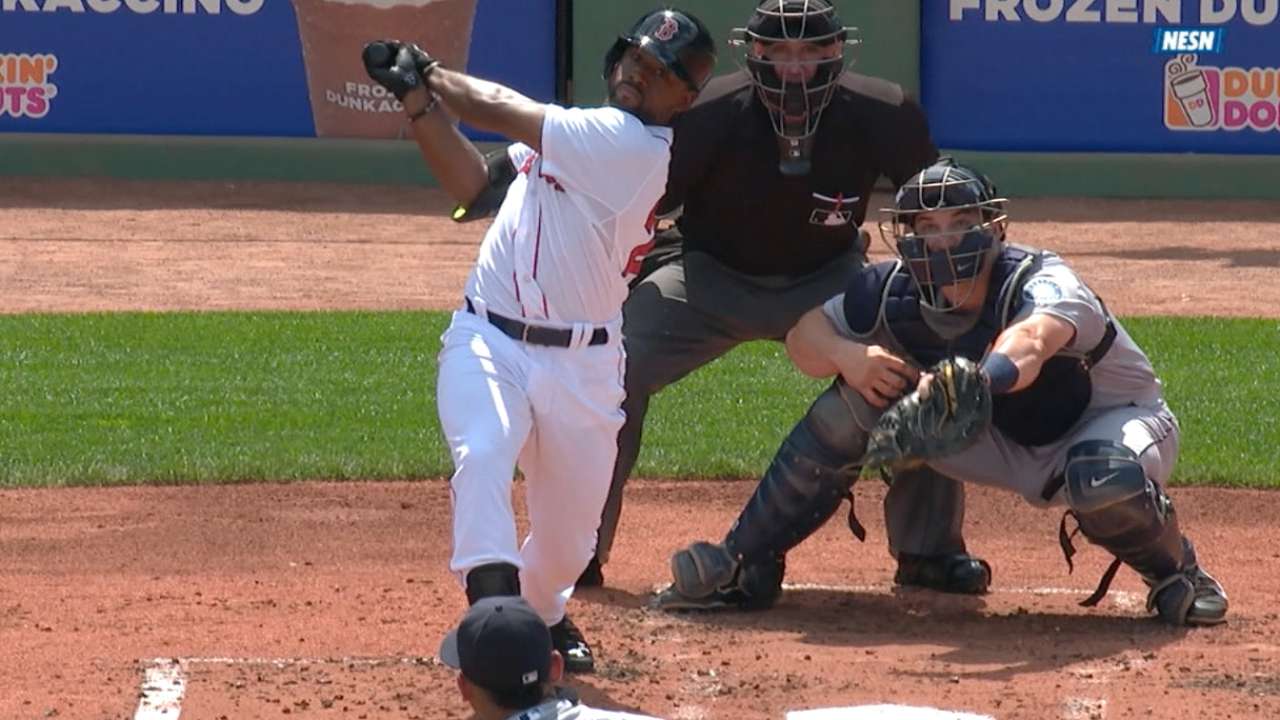 • It was a franchise high in runs allowed for the Mariners, according to ESPN Stats & Info.
• The only other 22-10 score in baseball history came on June 5, 1912, between the Giants and Reds at the Polo Grounds.
• Red Sox outfielder Jackie Bradley Jr. went 5-for-6 with three doubles, two home runs, five runs scored and seven RBIs. According to the Providence Journal, Bradley is the first player in Red Sox history with five extra-base hits in a game.
The only other players in MLB history to record two homers, five extra-base hits, five runs and seven RBIs in a game are Shawn Green (2002) and Joe Adcock (1954).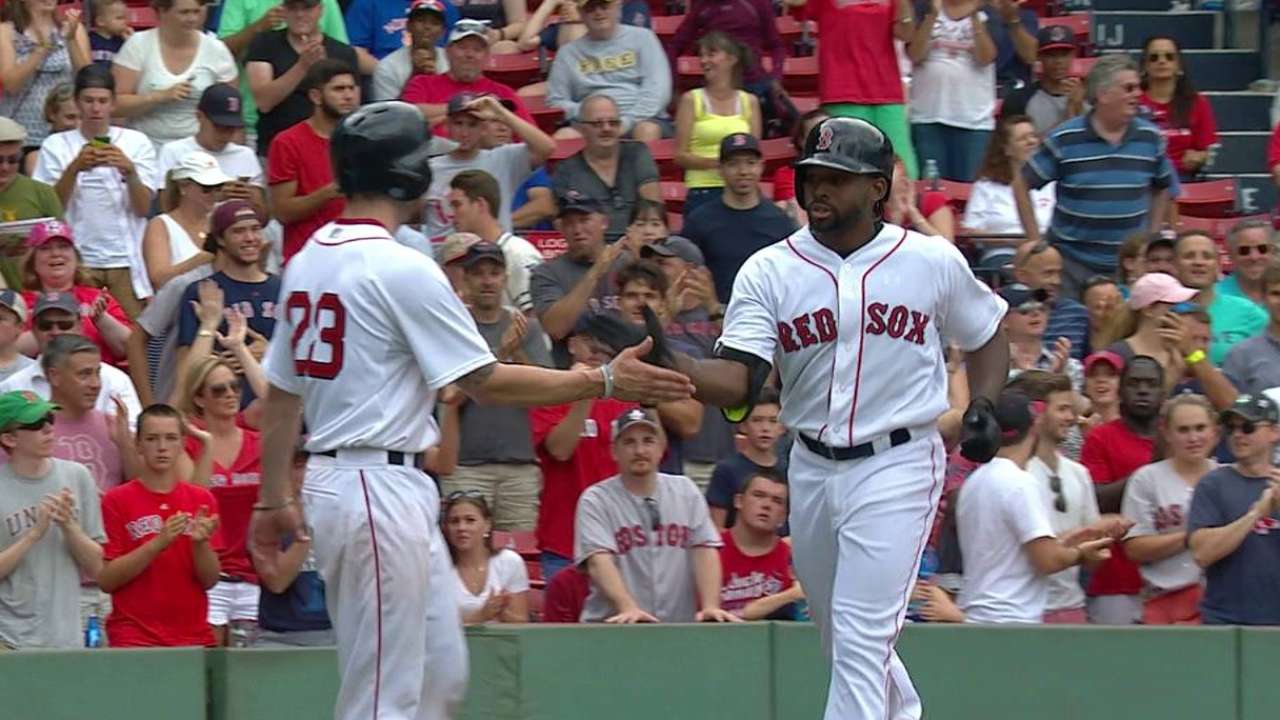 Bradley is also the first No. 9 hitter with five-plus hits and seven-plus RBIs in a game.
• According to ESPN Stats & Info, the last time the Red Sox had four four-run innings was June 8, 1950, when they set (at the time) the Major League scoring record in a 29-4 win against the Browns.
• Boston has back-to-back 20-hit games for the first time since 1988 (June 19 at Baltimore and June 20 at Cleveland). The Red Sox also have scored 15 runs in back-to-back games for the first time since 1998 (July 2 vs. Montreal and July 3 vs. the White Sox).
• It is the first time a team scored 20 or more runs while allowing 10 or more in the same game since Aug. 21, 2009, when the Yankees beat the Red Sox, 20-11.
• It is the Red Sox's first win on Boston fan Ben Affleck's birthday since his hit movie, "Good Will Hunting," was released on Jan. 9, 1998. The Red Sox were previously 0-15 on Aug. 15 in that span, with their last victory coming in 1997.
• The Mariners were outscored by 26 runs over the last two games combined, but it's hardly the most devastating run differential over a two-game span, even in recent memory. The Orioles were beaten by the Rangers, 30-3 and 9-7, in a single day when Texas swept an Aug. 22, 2007, doubleheader.
Joey Nowak is a reporter for MLB.com. Follow him on Twitter at @joeynowak. This story was not subject to the approval of Major League Baseball or its clubs.