While not a homer, Bird pleased with his first hit
TORONTO -- Greg Bird celebrated his first Major League hit on Saturday afternoon, an eighth-inning single to left field off the Blue Jays' LaTroy Hawkins. But the Yankees' rookie very nearly put a much bigger blast in the books.
At manager Joe Girardi's urging, the umpiring crew reviewed Bird's deep drive to right field off Jays starter Marco Estrada in the sixth inning of New York's 4-1 victory, which was ruled foul on the field but might have sailed over the foul pole.
It took 90 seconds before the umpires decided to stick with the foul call on the field -- Bird asked if he'd have to circle the bases, and was told that he would. The homer would have been great, but Bird was satisfied to get his first hit.
"It's something I'll never forget, obviously," Bird said. "Just getting to be around these guys and seeing how much work they put into it, just anything I can do to help that is huge. Not only it being my first hit, but just being able to be a part of this felt special to me."
The 22-year-old Bird's parents were on hand at Rogers Centre, and they planned to celebrate the accomplishment on Saturday evening. Bird is 1-for-9 (.111) in his first two big league games, but has consistently made solid contact.
"I feel like I'm having good at-bats," Bird said. "That's kind of my goal every day, is to have quality at-bats and swing at good pitches -- and kind of let the rest take care of itself. You can't control some things in baseball. You've got to live with it."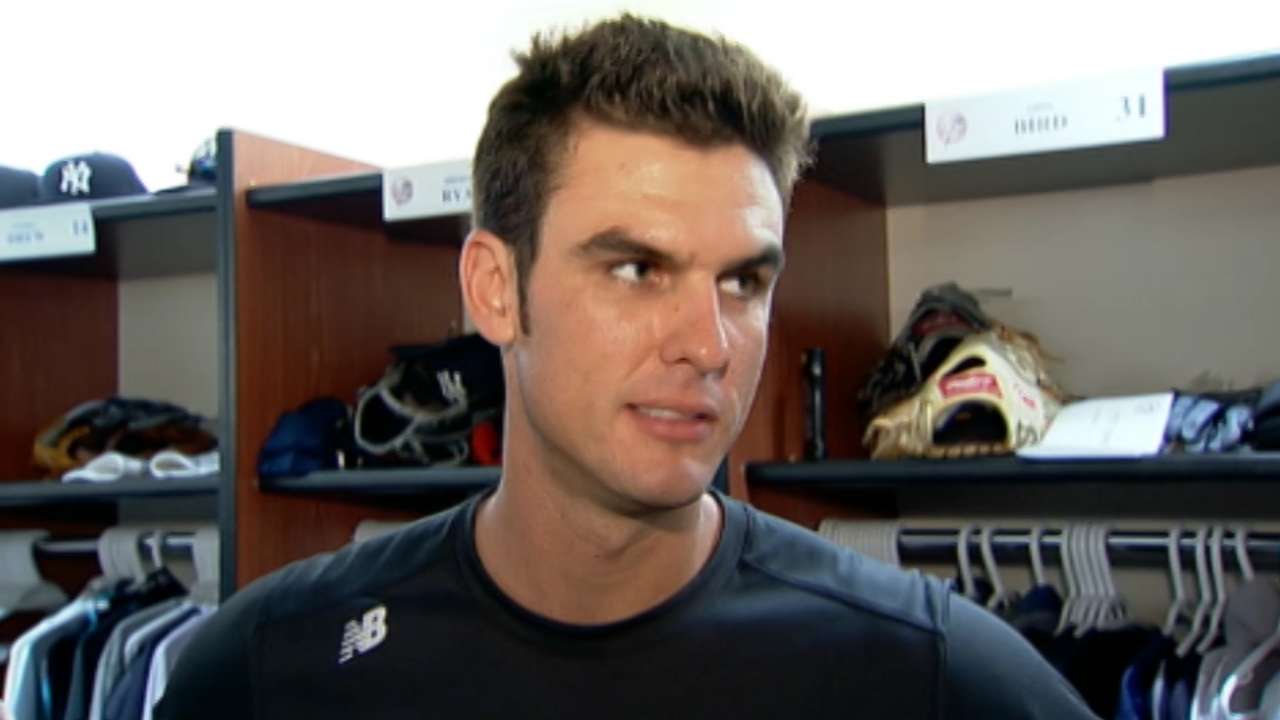 In the clubhouse after the game, some of Bird's teammates still weren't convinced the deep foul ball off Estrada was foul.
"It was so high, we still can't tell," Girardi said. "We had one angle that looked like it was fair and one angle that looked like it was foul. But I think it's big. It's good to see him contribute."
The first-hit ball was rolled into the Yankees' dugout, and head athletic trainer Steve Donohue will have the honors of scribbling the ink inscription that denotes the date, inning and opposing pitcher for the memento.
"Hopefully, I don't let the dog get it," Bird said, "that's all I know."
Bryan Hoch is a reporter for MLB.com. Follow him on Twitter @bryanhoch, on Facebook and read his MLBlog, Bombers Beat. This story was not subject to the approval of Major League Baseball or its clubs.