Barnes to make first MLB start Monday
Red Sox righty in for Wright; Uehara won't rest on rehab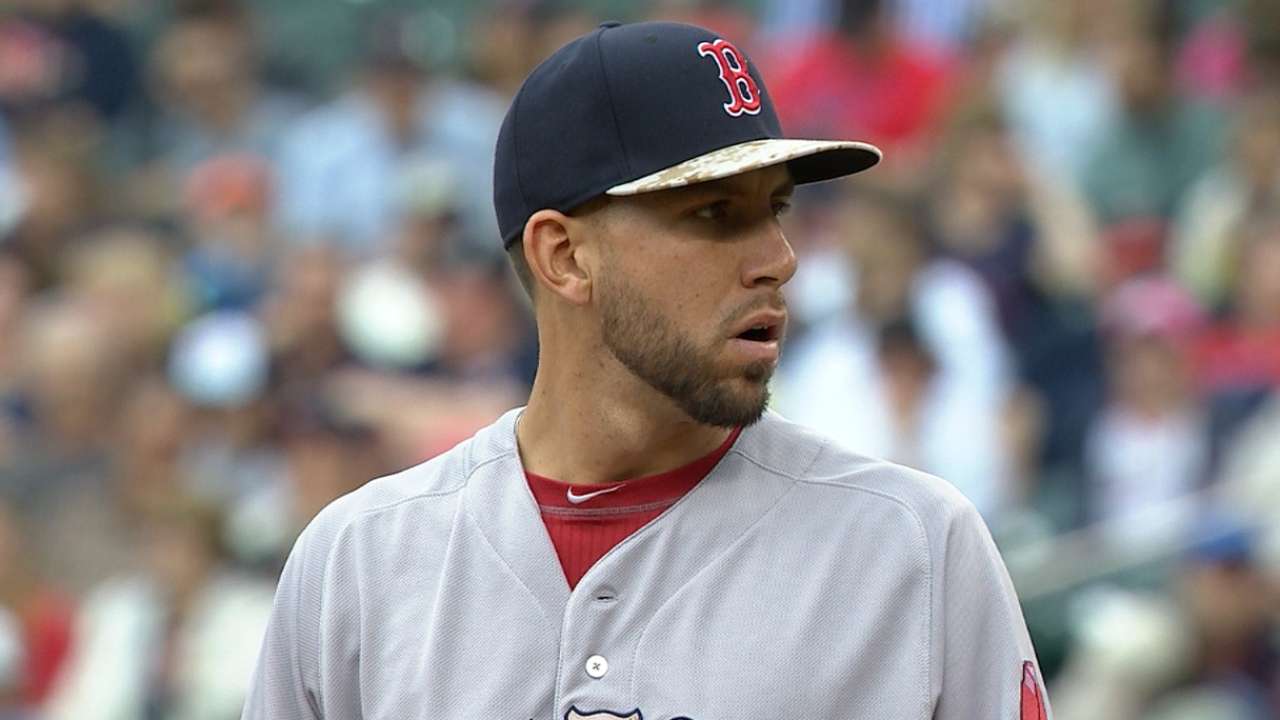 BOSTON -- Less than two weeks since returning to a starting role with Triple-A Pawtucket, right-hander Matt Barnes will rejoin the Red Sox on Monday to make his first Major League start against the visiting Indians.
Barnes is filling in for knuckleballer Steven Wright, whom the team placed on the concussion disabled list Friday after he was struck by a fly ball during batting practice.
"We thought about a couple of options as far as the rotation moving forward," interim manager Torey Lovullo said Saturday's 22-10 win over the Mariners. "We want to split up our lefties [in the rotation]. So we didn't push anybody around. We kept everybody in line. And he's going to slot in for us on Monday."
Barnes began the season as a starter, but it wasn't long before the organization moved him to the bullpen in an attempt to create more depth. However, the former first-round Draft pick's conversion proved to be a rocky one -- he posted a 5.64 ERA and allowed six home runs in 21 appearances -- and the club subsequently sent him back to the Minors last month.
Lovullo believes Barnes could give the Red Sox close to 100 pitches. He threw 91 pitches Monday, giving up one run on six hits over 4 2/3 innings, and has pitched to a 3.93 ERA in seven games (two starts) since his demotion.
"We've asked a lot of him, moving back and forth in the rotation and the bullpen. But he's very capable of that," Lovullo said. "His last start, the word we got from player development that it was aggressive. He was throwing a lot of his pitches in the zone and doing a good job. He's been stretched out well enough that he can go out there and give us close to 100 pitches."
Right-hander Rick Porcello (triceps strain) would have been eligible to come off the 15-day disabled list, but the Sox opted to have him pitch Saturday's scheduled rehab start with Pawtucket rather than rush him back.
"We want to do right by these guys at all times," Lovullo said "We have a progression, we have a really good system in place that allows these guys to go out, build a little arm strength, some confidence and get a feel for what they can do at this level. We're going to be consistent with that, stay with that, allow him to have that rehab start and figure out where he's at."
No rest on rehab
Right-hander Koji Uehara's season may have been ended by a right wrist fracture, but the Boston closer plans on staying as active as he can in the coming months. Hopefully, he said, he can be ready in time for Spring Training.
Uehara, 40, is owed $9 million next season, the final year of his deal with the Sox. He pitched to a 2.23 ERA and converted 25 of 27 save opportunities in 2015.
"I'm going to work out, so there's not going to be any rest," Uehara said through a translator. "Whatever that I can do right now, I'll do to get ready for next season. But there's no resting."
Uehara suffered the injury July 7 when a comebacker hit him in the wrist during a game against the Tigers. A straight shooter, he asserted he had no regrets about trying to make the play.
"Not at all," Uehara said.
Alec Shirkey is an associate reporter for MLB.com. This story was not subject to the approval of Major League Baseball or its clubs.