Pomeranz exits with forearm tightness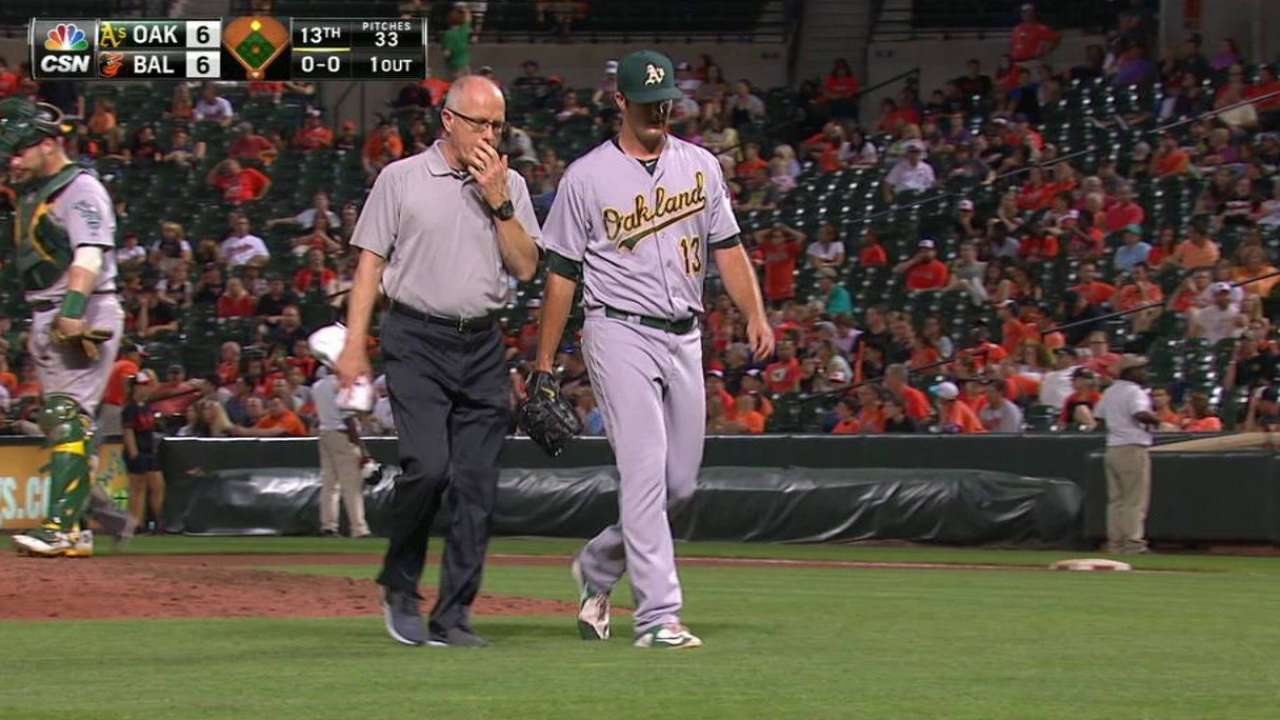 BALTIMORE -- A's left-hander Drew Pomeranz departed Friday's marathon with the Orioles with one out in the 13th inning because of forearm tightness.
Pomeranz -- relieved by Aaron Brooks, who surrendered a two-run walk-off homer to Manny Machado in the 8-6 loss -- believes the issue to be minor.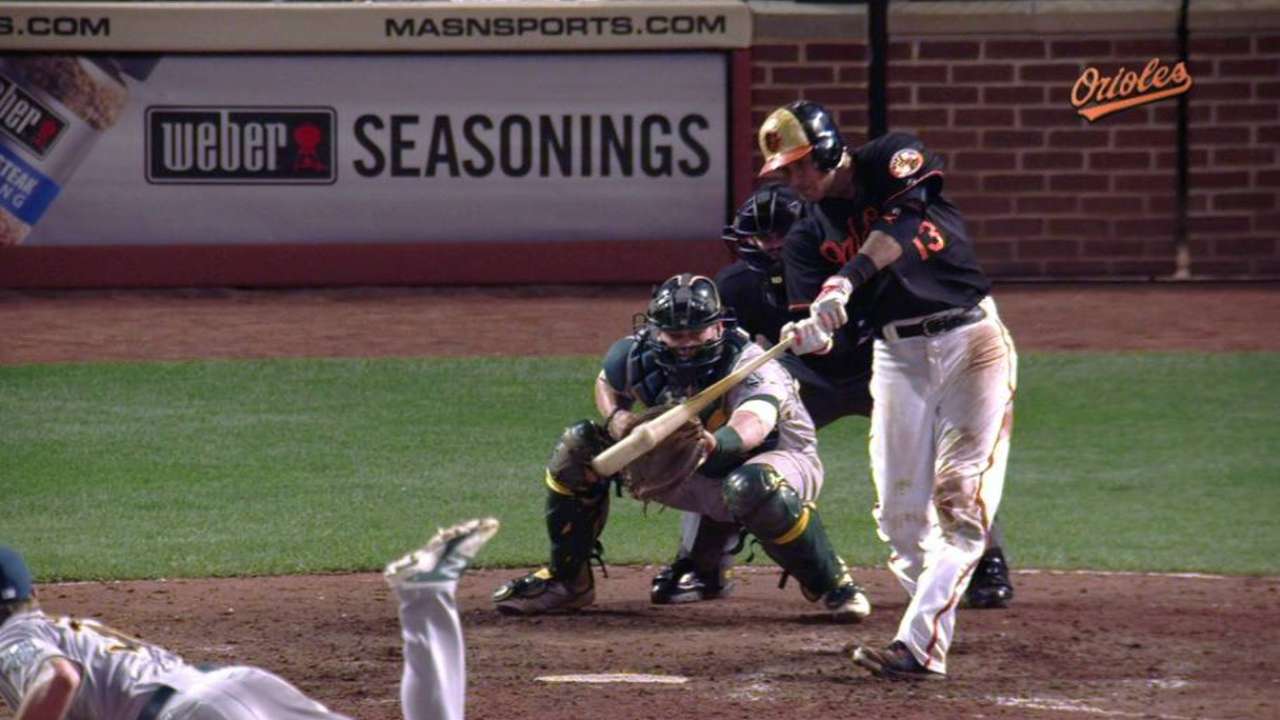 "It started cramping up on me towards the end of my outing," Pomeranz said. "It was a weird thing. I don't think it's anything crazy, maybe just fatigue or maybe I just changed my arm slot when I went back out there. But it wasn't anything I felt like was causing any serious pain, just more uncomfortable and annoying than anything."
"We obviously didn't want to mess with that," A's manager Bob Melvin said.
Melvin was forced to get some length from an already-short bullpen, needing two innings each from Fernando Rodriguez and Pomeranz, who allowed two hits and struck out five in his 2 1/3 innings of work. Felix Doubront was unavailable after throwing 95 pitches in Toronto on Wednesday.
Brooks was scheduled to start Monday's series finale against the Orioles and, when asked if that plan remains in place following his two-pitch outing, Melvin replied, "We'll see."
Depending on how Sonny Gray (back spasms) comes out of his Saturday bullpen session, the A's could turn to Gray as soon as Monday and push Brooks to Tuesday.
Jane Lee is a reporter for MLB.com. This story was not subject to the approval of Major League Baseball or its clubs.