Gomez vents frustration by taking bat to knee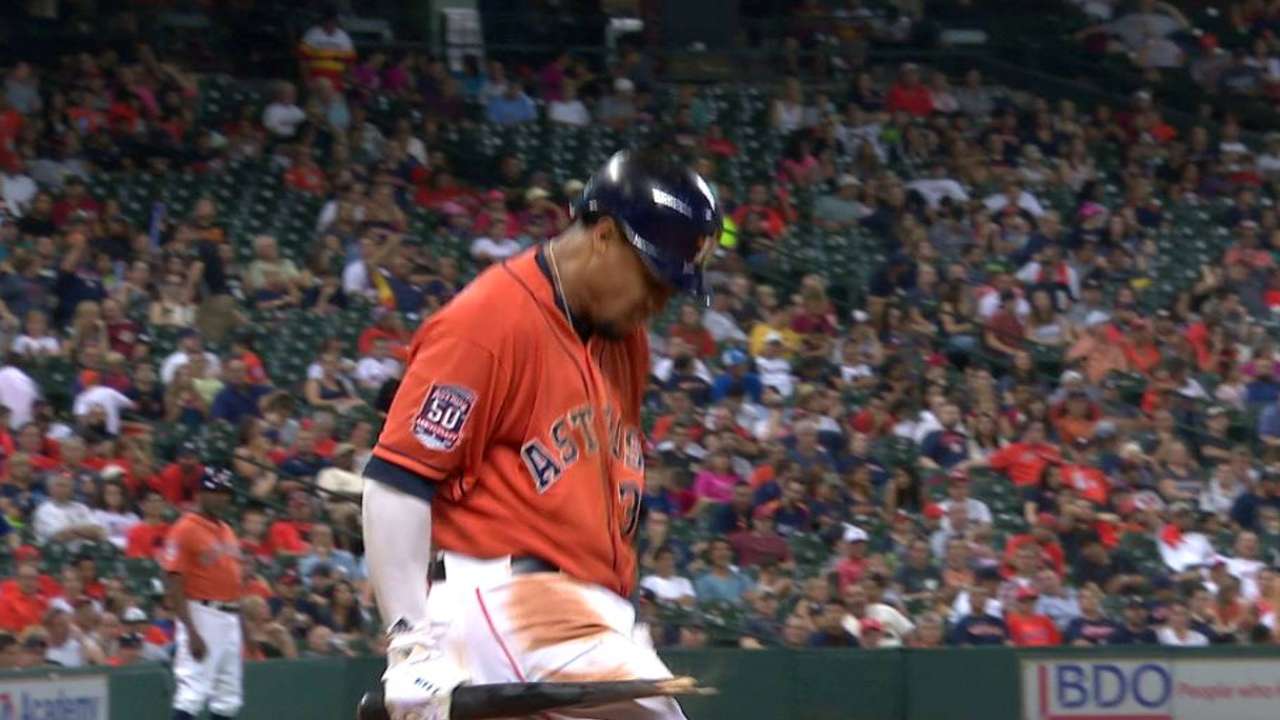 HOUSTON -- After needing three attempts to break his bat over his right leg in the eighth inning of Friday's 5-1 win over Detroit, Astros center fielder Carlos Gomez assured reporters that his leg is fine, even though it was wrapped and iced when he walked into the clubhouse.
He knows the feeling all too well.
"A lot," a smiling Gomez replied when asked if he'd broken a bat over his leg before. "It's something where you're [ticked] off in the moment, but it's not something that really bothers me, because we got the best today, that big 'W.'"
Gomez went 0-for-4 with two strikeouts on Friday and is 1-for-24 in his last six games. He didn't start Wednesday's game against the Giants, a win, after experiencing swelling in his right knee following an acrobatic catch in Tuesday's loss in San Francisco.
Though he broke the bat over the same leg, Gomez said that both the knee and leg are fine, and that his at-bats aren't the issue -- it's missing the pitches he's seeing well.
"When you go to the plate and you look at one specific area and one specific pitch and he throws [it], you're not supposed to miss," he said. "If I had been really struggling at the plate and I don't have an idea what I'm swinging, then I'm in trouble. But right now I feel good. I feel sexy."
Chandler Rome is an associate reporter for MLB.com. This story was not subject to the approval of Major League Baseball or its clubs.