Rosario's cannon arm on full display vs. Tribe
Rookie has two impressive outfield assists in loss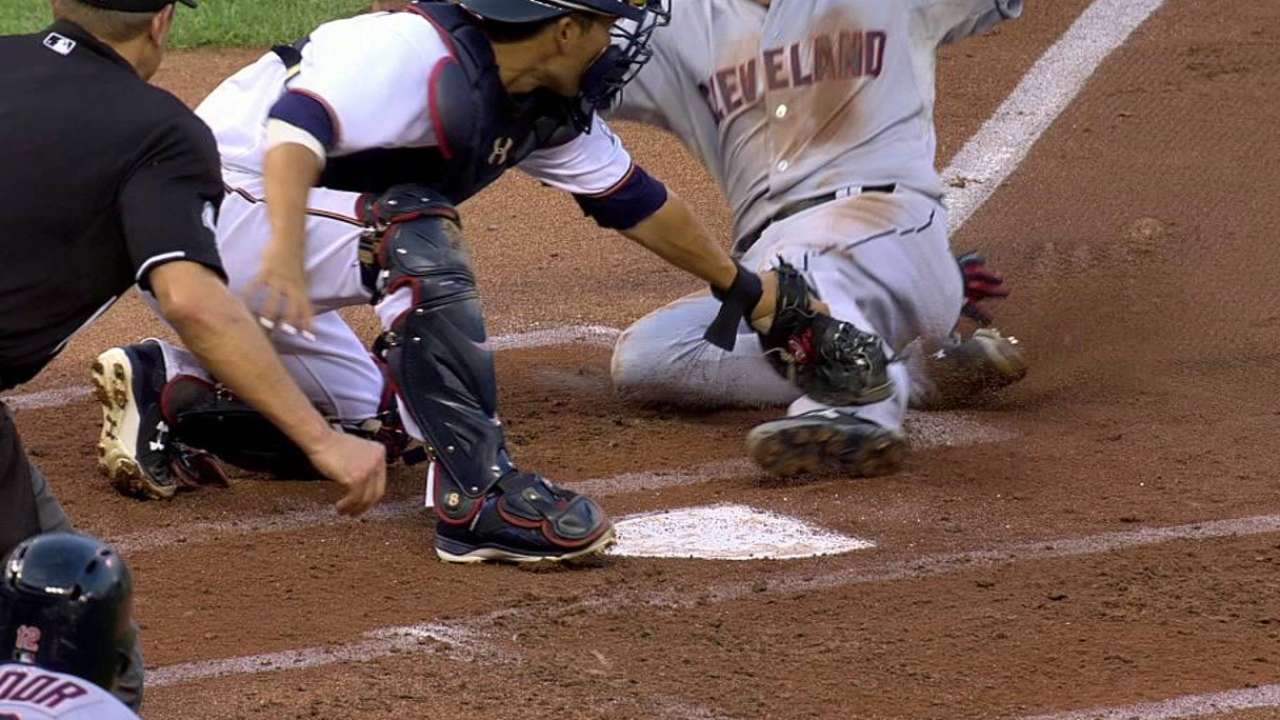 MINNEAPOLIS -- Whatever the Indians' scouting report on Eddie Rosario's arm says, it might need an update. Rosario showed off his cannon twice in left field in Friday's 6-1 loss, throwing out Lonnie Chisenhall at home in the second inning and Francisco Lindor at second base in the ninth.
Rosario said he wasn't surprised that players keep running on his arm -- after all, everyone wants to take the extra base. But lately, they haven't been very successful at it with Rosario in the outfield.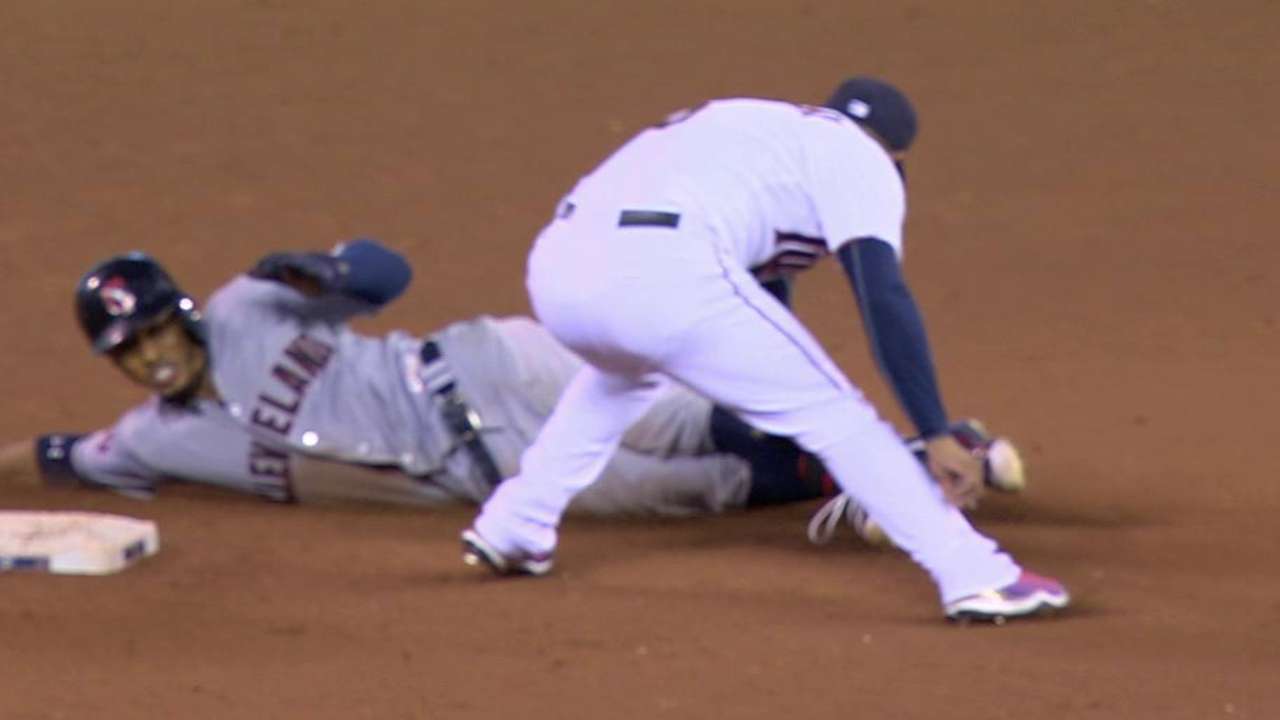 The two outfield assists on Friday vs. the Indians came a day after Rosario cut down a runner trying to go from first to third from right field. The rookie now has 10 outfield assists in 80 games this season.
After second baseman Jose Ramirez hit what looked to be a routine sacrifice fly, Rosario got into position and threw to the inside of the plate. The ball bounced once and catcher Kurt Suzuki laid down a tag on Chisenhall. Chisenhall was originally called safe before Twins manager Paul Molitor challenged the call.
"I think that's his 55th assist when I'm pitching. I've had at least five or six guys thrown out at home this year, which is huge," starter Trevor May said. "I'm glad we've got guys who have cannons out there. I've never seen a throw that perfect, and Suzuki, to keep that ball in his sights and catch it perfectly and make a tag like that, I was just like 'I can't believe that just happened but it did and I'm happy about it.'"
Rosario said he practices long throws to second every day, and it showed in the ninth, as the ball got to second baseman Eduardo Escobar with plenty of time.
"Tonight when he threw the guy out at home, I really didn't think he had much of a shot. I was thinking maybe we were better off cutting the ball off," Molitor said. "Chances were slim but somehow he made the play and then he comes back and makes another play on a ball down the line later in the game. He's making people aware that if you're going to run on him, you're at a little bit of peril there."
Betsy Helfand is an associate reporter for MLB.com. This story was not subject to the approval of Major League Baseball or its clubs.