Blevins optimistic he can pitch again this year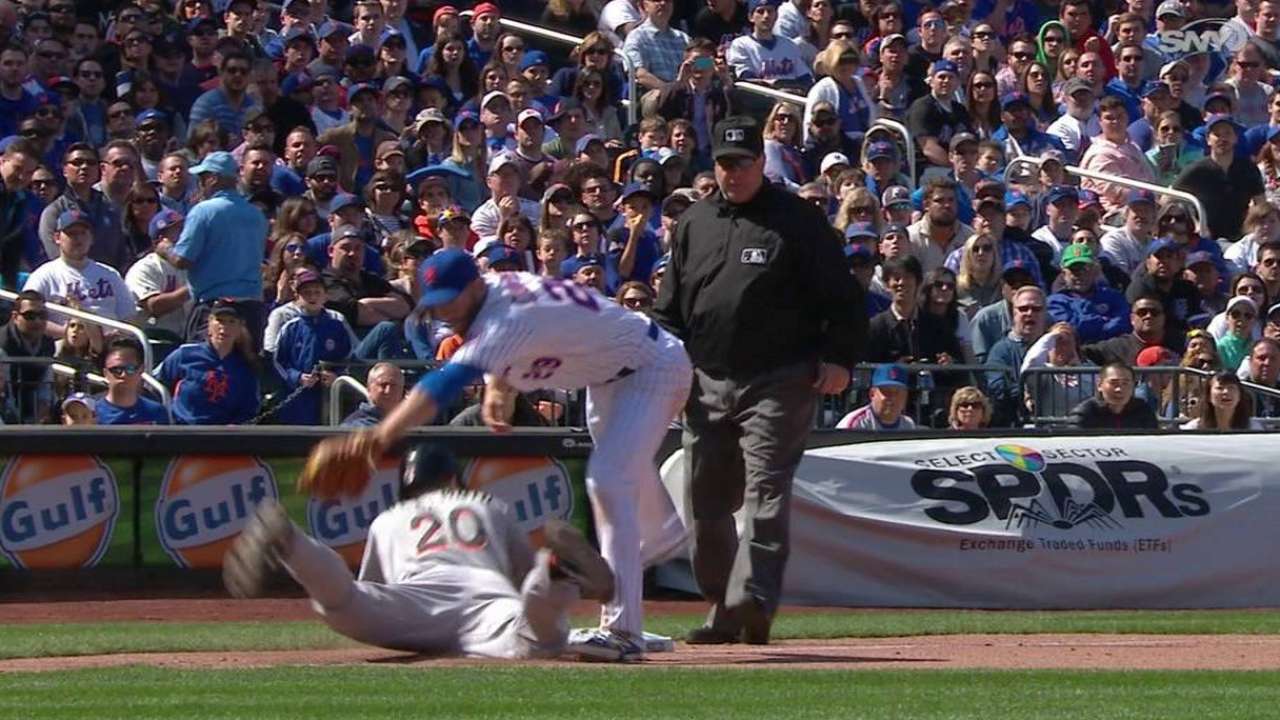 NEW YORK -- Jerry Blevins, speaking to the media for the first time since he rebroke his left arm, said he hopes to be ready to pitch in the playoffs, should the Mets call on him.
When the club announced Blevins's injury and transferred him to the 60-day disabled list, both team and player assumed his season was over. A week later, Blevins seems to have abandoned that line of thinking.
"I'm rehabbing, as soon as I'm ready to go, like I'm going to play this year," he said. "I'm going to push to be ready for the playoffs."
Blevins was almost four months removed from the line drive that fractured his left arm when he slipped on a curb outside his hotel in Port St. Lucie, Fla. By instinct, he reached out to break his fall and felt "a twinge" in the same arm.
Blevins's distal radius bone fractured in the same place it originally had, and his rehab process was suddenly stretched out another handful of weeks.
"Guess it was meant to be," Blevins said.
This fracture wasn't as severe as the original injury, which should make this recovery a faster process. Still, Blevins's doctors haven't given him any initial timetable for his return.
Blevins, 31, will be a free agent after this season. Should he miss his target return date and not recover in time to join the Mets for the playoffs, he said, he can't predict whether his time in a Mets uniform is over.
"I want to be around," he said. "I love the Mets, I love it here, but there's no tell."
Alden Woods is an associate reporter for MLB.com. This story was not subject to the approval of Major League Baseball or its clubs.