Morneau takes on-field BP, grounders at first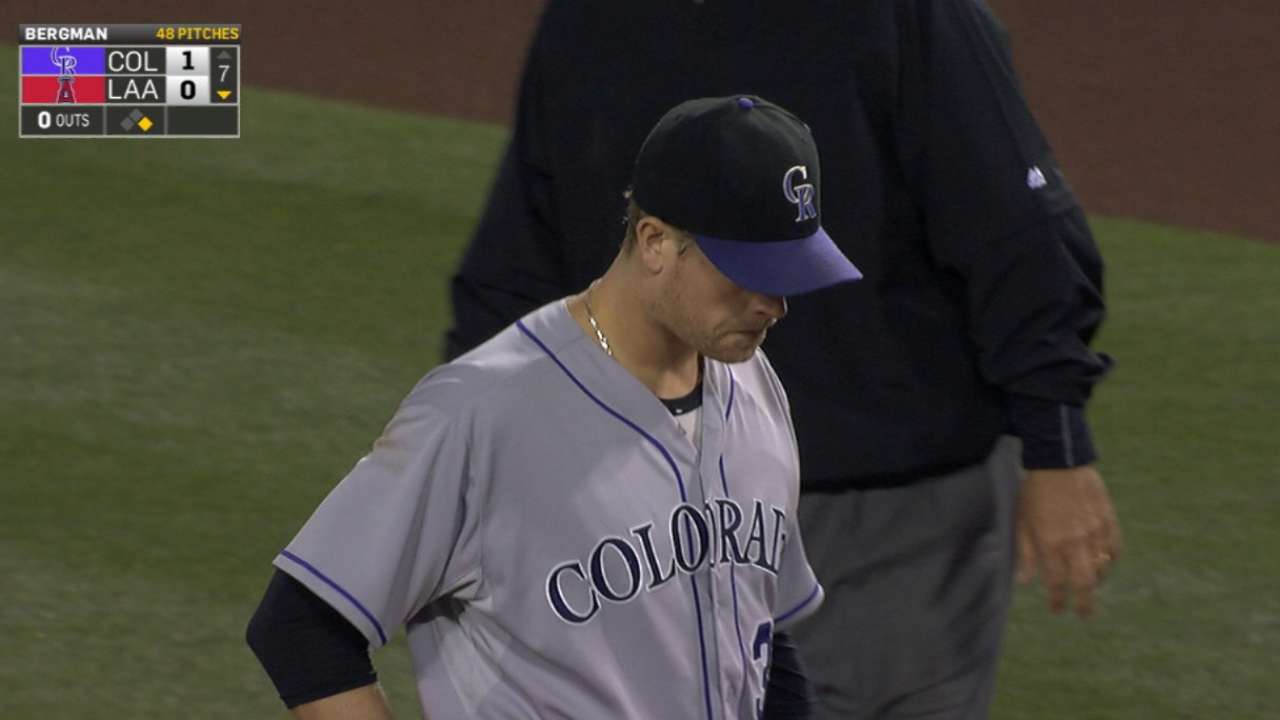 DENVER -- Injured Rockies first baseman Justin Morneau took on-field batting practice on Friday for the first time since suffering a concussion and cervical neck sprain in mid-May.
"It felt like the first day of Spring Training, where it looks like everybody is throwing 120 [mph]," Morneau said. "But hopefully -- just like it does in Spring Training -- everything comes back.
"My swing feels decent. It's one of those things that if I was younger and didn't have as many reps under my belt, as many at-bats, [it would be more difficult.] I've grown to know what my swing is, what I do well. When it's not right, I think I have the ability to get back to it a little quicker than I did earlier in my career."
Morneau also did some jogging and took grounders at first base, adding that he'll go through his "regular baseball routine" this homestand before determining a next step.
Worth noting:
• With Eddie Butler demoted, Rockies manager Walt Weiss said that David Hale will "most likely" take Butler's spot in the rotation on Wednesday. Hale suffered a mild left groin strain on July 9 and has since made three rehab starts with Triple-A Albuquerque.
"It only hurt a little bit after throwing," Hale said. "Right after it happened, it only hurt for a few days throwing. But after that, it was perfectly fine. It was more like getting up to speed, cutting, baserunning, all that stuff."
Dargan Southard is an associate reporter for MLB.com. This story was not subject to the approval of Major League Baseball or its clubs.