Utley to determine best fit in trade talks
Second baseman evaluating playing time, chances for postseason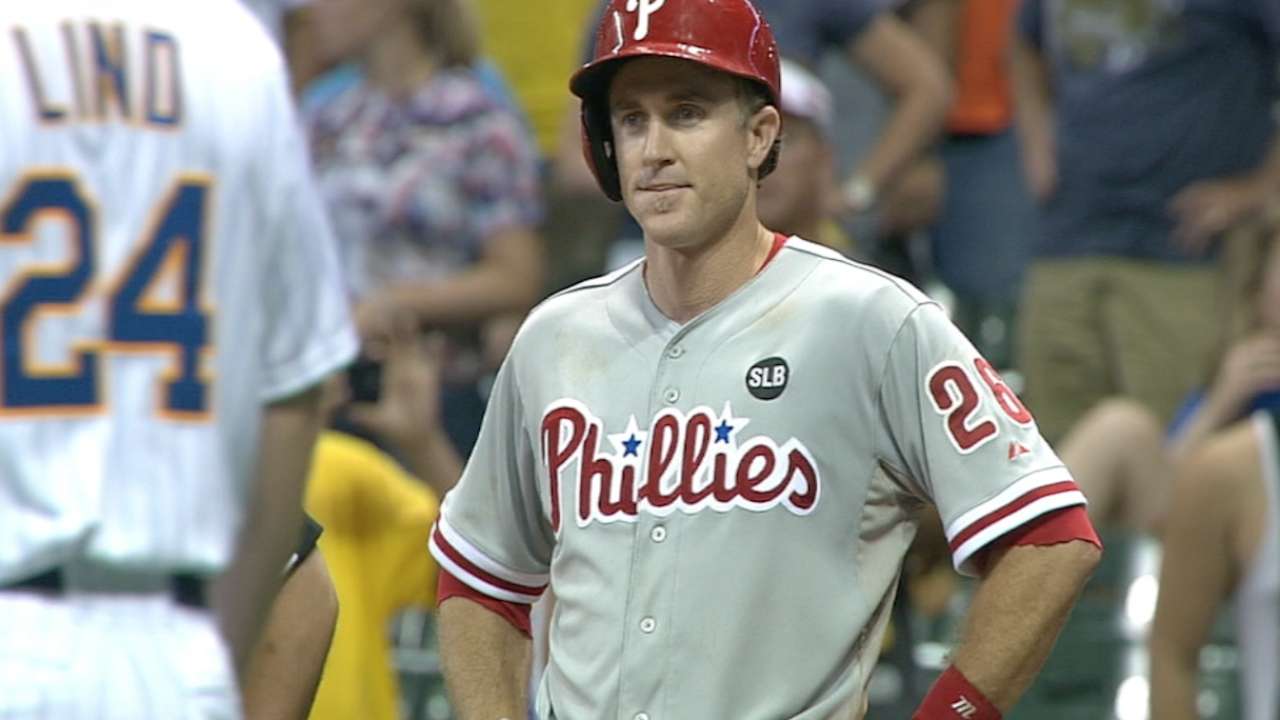 MILWAUKEE -- Chase Utley showed up Friday afternoon at Miller Park still a member of the Phillies.
He left a member of the Phillies following a 3-1 loss to the Brewers. But his time could be running short. Sources told MLB.com that the Phillies have received multiple offers for Utley, who essentially decides his fate at this point.
Those sources indicated the Angels, Cubs and Giants might be Utley's top three choices because they offer the best combination of playing time, postseason contention or proximity to home. As a player with 10-and-5 no-trade rights (10 years in the Majors, five consecutive with the same club) who can reject any trade, Utley is mulling his options. The Astros, Dodgers and Yankees are also in the mix.
The Angels are making a hard push. They had two top scouts at Friday night's series opener against the Brewers, but they have been keeping tabs on Utley for much longer than that. Their interest is more than cursory.
The Angels have played Johnny Giavotella at second base the entire season. He has a .679 OPS in 442 plate appearances this season, which is better than Utley's .588 OPS. But teams are intrigued with the way Utley has looked since Aug. 7, when he returned from the disabled list with an improved right ankle. He went 4-for-5 with one double and one RBI on Friday, and is hitting .500 (11-for-22) with four doubles, four RBIs and three runs scored since his return. He has looked good running the bases and defensively in the field, too.
"He looks as good as I've seen him," Phillies interim manager Pete Mackanin said. "He's showing his bat speed. The bat speed is there."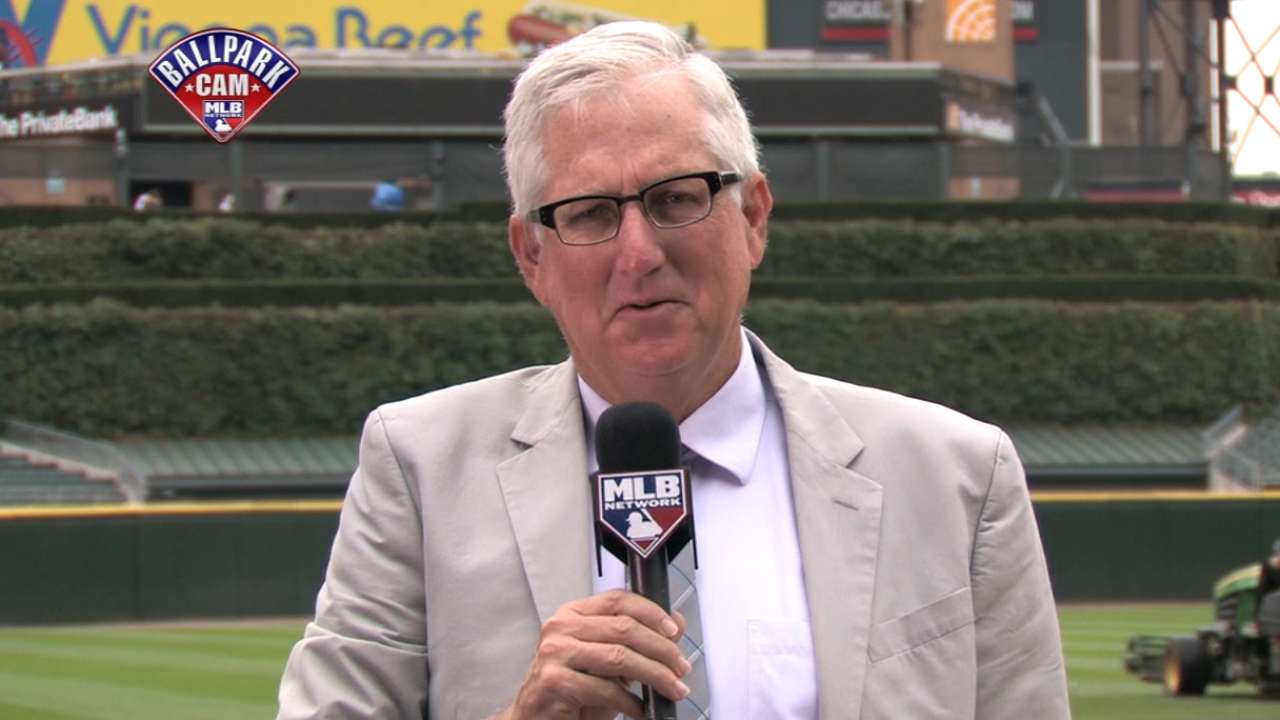 Utley declined comment because he knows he would be asked about trade possibilities, but Mackanin had no problem singing his praises. He even found something nice to say about Utley getting thrown out at second in the fifth, trying to stretch a single into a double.
"He got a little aggressive," Mackanin said. "I think he's feeling pretty good about himself."
The Cubs seem to rank next to the Angels in potential landing spots. They also can offer Utley playing time and a pennant race. It is worth noting that a top Phillies scout has been in Chicago this week watching the Cubs.
The Giants have been very aggressive, too. They confirmed Thursday they have made an offer for Utley.
"Not sure how it will unfold," Giants general manager Bobby Evans told MLB.com in a text message.
Utley spends his offseasons just outside of San Francisco, which would seem to be a factor. But Giants second baseman Joe Panik is expected to return from the disabled list at some point, which would cut into Utley's playing time. Sources said Utley wants to play fairly regularly because he plans to play next season, and for that reason think Utley might decide to go elsewhere.
Utley, who cleared revocable waivers earlier this week, is owed about $4 million for the rest of the season, plus a $2 million buyout on a 2016 club option. Teams will want the Phillies to eat some of Utley's salary to facilitate a trade, but they have been willing to do that to make trades in the past.
Is a trade imminent? Sources indicated Friday night it is not, but it is ultimately up to Utley. It is his call to make.
Todd Zolecki is a reporter for MLB.com. Read his Phillies blog The Zo Zone, follow him on Twitter and listen to his podcast. This story was not subject to the approval of Major League Baseball or its clubs.