Francona's thoughts with Farrell after diagnosis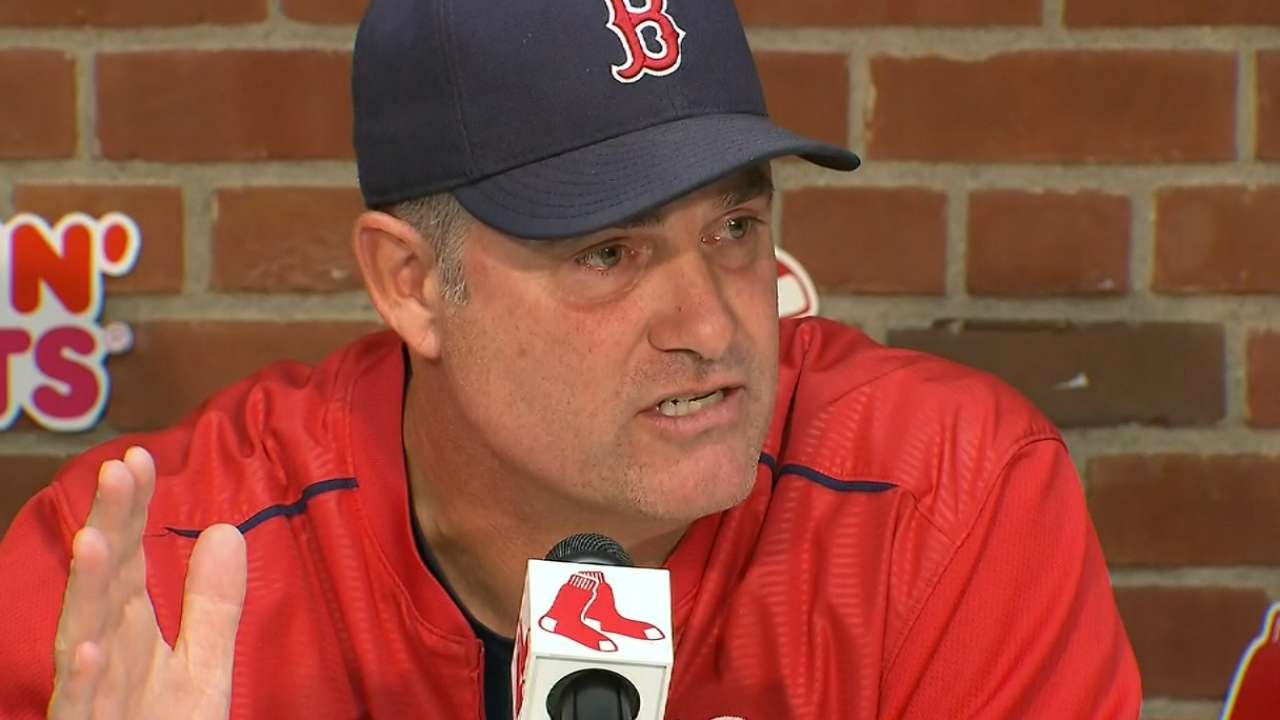 MINNEAPOLIS -- When the Indians arrive in Boston later this week, manager Terry Francona will have more on his mind than beating the Red Sox. He will be looking forward to meeting with his good friend John Farrell, who Francona is convinced will beat cancer.
Prior to Friday's game against the Twins, Francona spoke with Farrell after the Red Sox manager revealed that he is currently battling Stage 1 lymphoma. From their conversation, Francona came away feeling that Farrell -- who, beyond his friendship with the Tribe's manager, has long ties to the Cleveland organization -- was in great spirits and ready to tackle the issue.
"I have no doubt that he will beat the [heck] out of this, probably with one hand tied behind his back," Francona said. "He's so upbeat and he's such a tough guy, and he has so many people that care about him. I just honestly feel like he will come through this with flying colors. If having a lot of people care about you means anything, then he's probably already in a good position."
The 53-year-old Farrell, who will step away from managing the rest of this season to undergo treatment, learned he had lymphoma after heading in for a hernia procedure.
"He had that hernia and he said he was really fortunate that he had that," Francona said, "because there's no reason to go look inside somebody's body. Obviously, some red flags came up. He seemed really upbeat. I'm glad we're going to go through there in a few days, because I'd like to see him. He sounded really good. Like I said, if having people root for you has anything to do with it, he'll kick this thing's [rear]."
Francona and Farrell were teammates with the Indians in 1988 and the pair worked in Cleveland's front office during 2001. Farrell, who served as the Indians director of player development from '01-06, then joined Francona's coaching staff in Boston as the Red Sox pitching coach from 2007-10. The pair will be reunited again later this week, when the Indians open a three-game set in Boston, beginning Monday.
While Farrell is away from the Red Sox, former Indians infielder and Minor League manager, Torey Lovullo, will serve as Boston's interim manager. Lovullo is currently Farrell's bench coach.
Jordan Bastian is a reporter for MLB.com. Read his blog, Major League Bastian, follow him on Twitter @MLBastian and listen to his podcast. This story was not subject to the approval of Major League Baseball or its clubs.