Smyly to start Sunday in return from DL
Rays left-hander sidelined since May 9 with torn labrum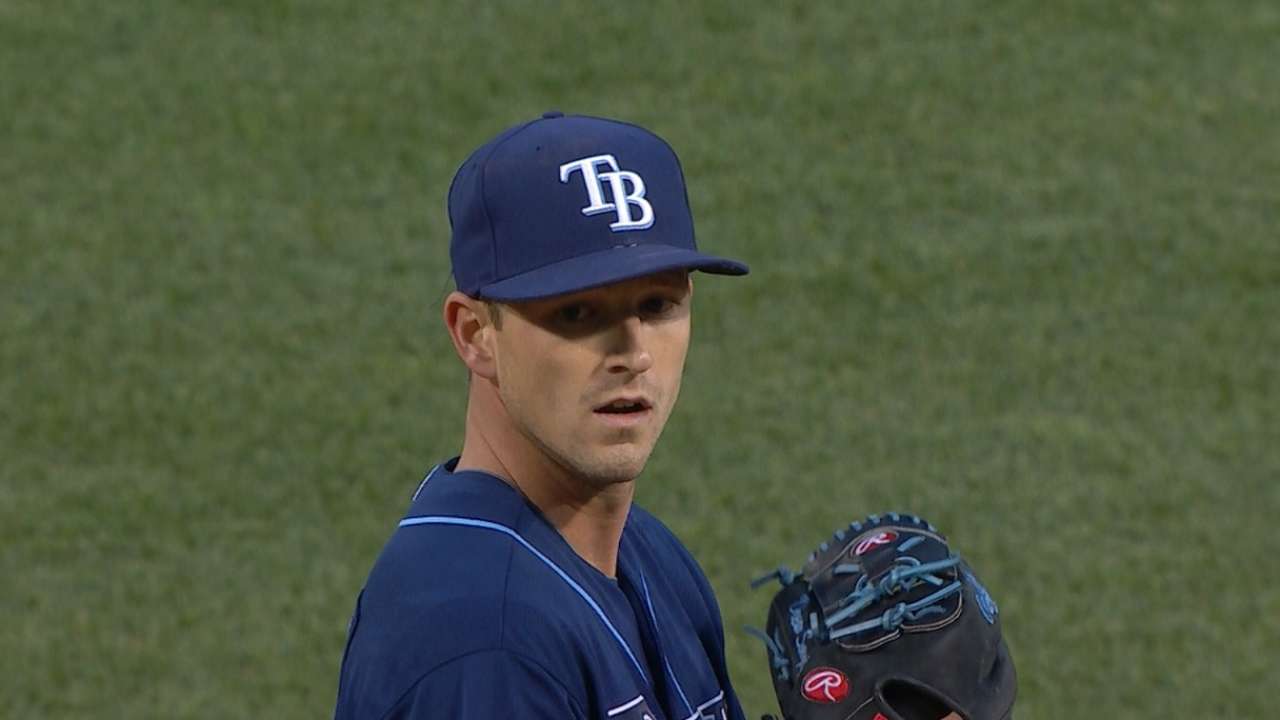 ARLINGTON -- Drew Smyly will be reinstated from the disabled list to start for the Rays on Sunday against the Rangers at Globe Life Park.
Smyly, who has been on the DL with a torn left labrum since May 9, threw a bullpen session Friday, and the left-hander reported that everything went well.
"We're excited to have him back," Rays manager Kevin Cash said Friday. "Drew, it's been a long season for him, just like [outfielder] Desmond [Jennings]. But we know that if these guys are right, they're very capable of providing a very big boost."
Smyly is 0-1 with a 2.70 ERA in three starts for the Rays this season. Prior to the start of the season he was penciled in as the team's No. 3 starter, but he began the season on the DL due to left shoulder tendinitis.
Cash saw Smyly pitch for the Tigers a lot when Cash served as the bullpen coach for the Indians. He also saw firsthand what Smyly could do when he pitched for the Rays this season.
"You saw how efficient he can be," Cash said. "And the stuff he has. For whatever reason, hitters do not see the ball well off him. He's a guy that got a pretty good opportunity over here, being thrust into that rotation spot and made the most of it. And now, if we can keep him healthy."
Smyly is built up to where he can give the Rays 100 pitches.
"He should be pretty good to go," Cash said. "Should be a little bit unique here in Texas with the heat, but we'll factor that in with all three of our pitchers."
While there are similarities to left-hander Matt Moore's return from Tommy John surgery, Smyly's return to the team is different, too.
"We're going to be smart with the pitch counts going forward with Drew," Cash said. "And also when Matt gets back [from Triple-A Durham]. Obviously it's a much longer road that Matt Moore had. Drew pitched in the big leagues last year. Drew pitched in the big leagues this year. So, yeah, I do think it's different in that regard.
"You're talking about a guy in Matt Moore who had surgery, and there are a lot of factors where you almost have to relearn your release point and different feels a starting pitcher has. I don't think Drew was taken that far back in his rehab process."
Bill Chastain is a reporter for MLB.com. This story was not subject to the approval of Major League Baseball or its clubs.