Myers takes swings with own bat without pain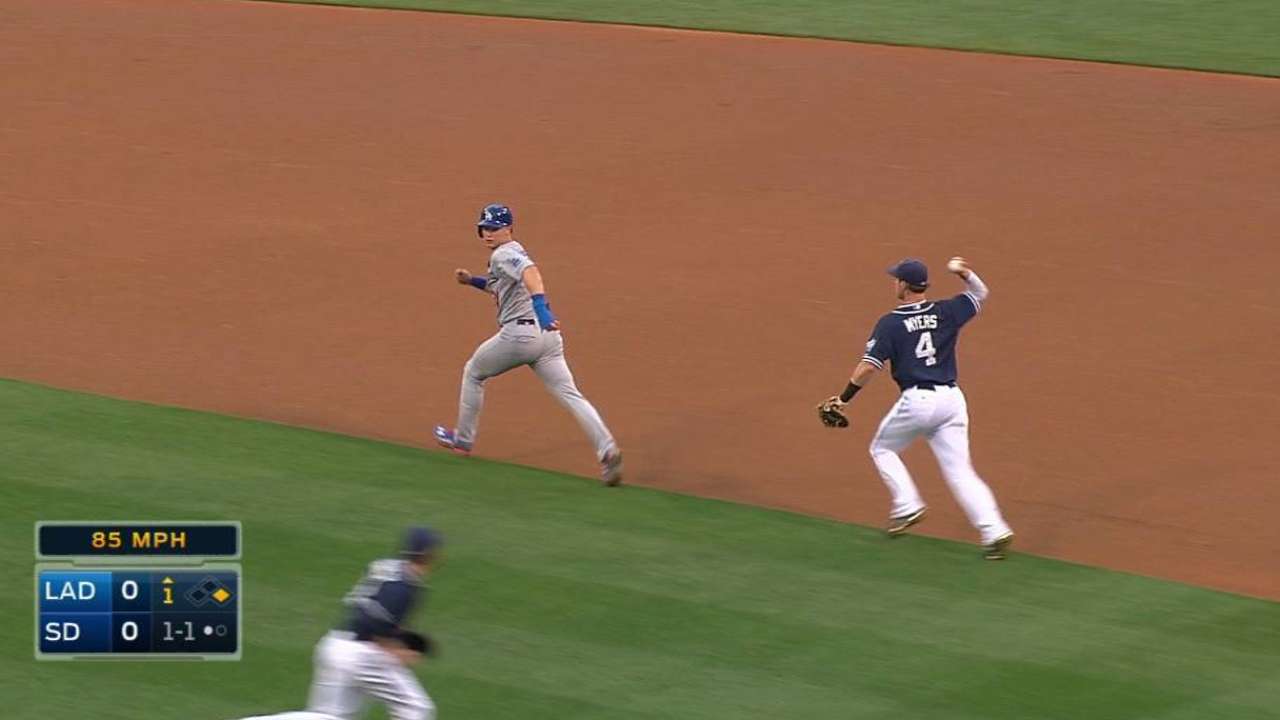 DENVER -- Nearly two months after having surgery to remove a bone chip in his left wrist, outfielder-first baseman Wil Myers picked up a bat on Friday.
Not just any bat, but his bat, a significant step forward, he felt, in how it relates to the recovery of a wrist that has already seen one setback.
Myers took 20 swings with his own bat before Friday's game against the Rockies at Coors Field -- hitting balls off a tee. He took another 40 swings with a short bat, one that doesn't weigh as much as his game bat (32 1/2 ounces).
Myers experienced a moment of trepidation before doing so, he admitted.
"I was pretty nervous about it, just getting my bat in my hand, because I've been swinging the smaller bat," he said. "My bat's obviously heavier, so I was a little nervous, but felt fine, no pain during, no pain after. So all good."
Myers, who on Friday missed his 51st game, will now only use his game bat as he moves forward building strength in the wrist. He'll let the wrist dictate how fast he goes in terms of moving forward with his rehabilitation and projected return.
"So right now, it's a lot of the mental barrier I have to get over," Myers said. "… I was actually really nervous to swing my bat today, but was able to get through it and get over it and now I'm going to feel more confident going into tomorrow."
This is the first time since his surgery on June 18 that Myers has been on the road with the team.
"It's good to get out of San Diego," he said.
Myers has essentially had two setbacks with his wrist this season -- when he hurt it in May, rushing back, which eventually led surgery. The second one occurred in July when felt soreness after swinging the short bat.
"[I was] just trying to push it too quick. Obviously, I want to be on the field and really want to get out there, but now I realize I have to slow it down because I have to make sure I can play this year," Myers said.
"I want to know that my wrist is good going into the offseason. Whether I have five or six at-bats the rest of this year or have 120 at-bats, I just want to make sure I play this year, to get back into my rhythm and be 100 percent going into the offseason."
Corey Brock is a reporter for MLB.com. Keep track of @FollowThePadres on Twitter and listen to his podcast. This story was not subject to the approval of Major League Baseball or its clubs.