Cashman: Drew 'best option' for Yanks at 2B
GM says club always looking to improve, but he doesn't expect to make a change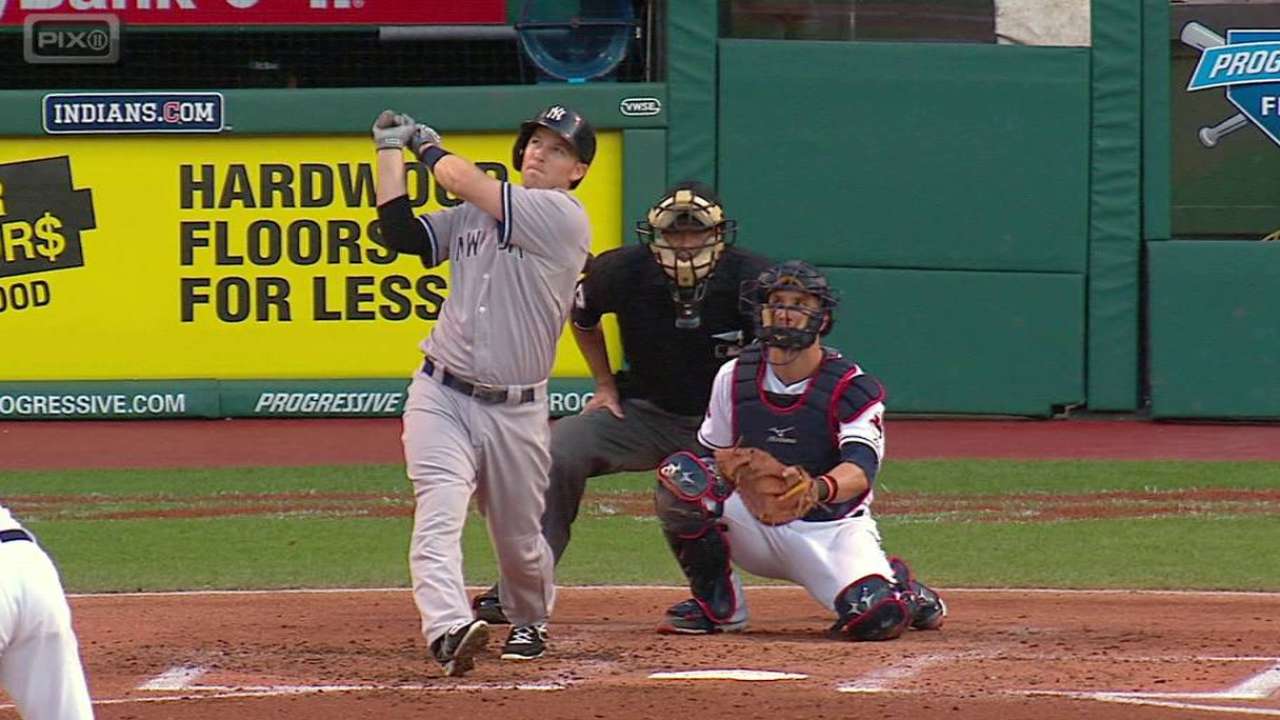 TORONTO -- Stephen Drew has stopped fretting over his .195 batting average, instead focusing on what he can do to help the Yankees win on a nightly basis, and general manager Brian Cashman rewarded that effort with a strong vote of confidence on Friday afternoon.
Cashman said that while he is always trying to improve the club if possible, he does not anticipate any significant changes at second base. A push to acquire Jose Reyes from the Rockies is unlikely, and so Drew is expected to keep his job as the starter with sixth-ranked prospect Rob Refsnyder remaining in the Minors until rosters expand in September.
"There's a reason that Drew has been getting the significant bulk of the playing time this year. Obviously he's the best option that we've had," Cashman said. "When you look outside the organization, there hasn't been anything that we could secure that would change that.
"Stephen Drew cares about winning, he's busted his tail, he's helped us win some games. The batting average isn't where he or we would hope, but at the same time I appreciate that he's killing it out there every day for us, trying to do everything he possibly can to help us win. At times he's helped us do that."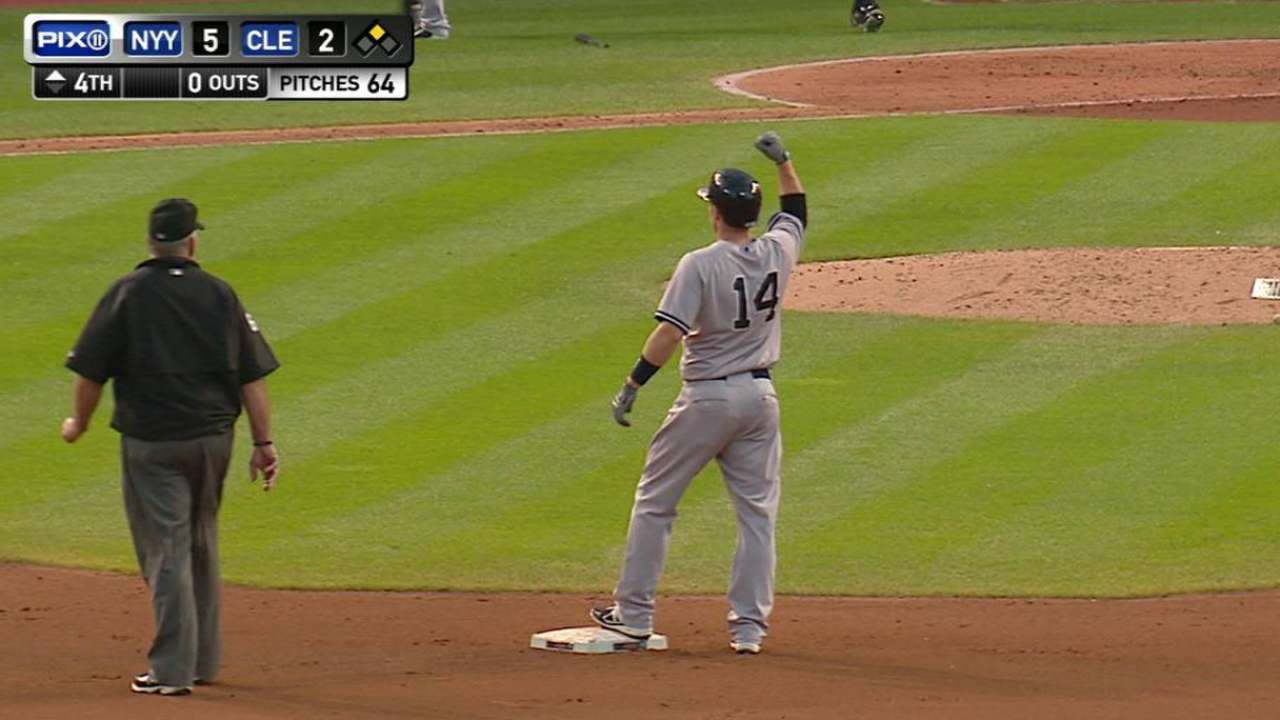 Drew hit his 15th home run and scored a career-high four runs in Thursday's 8-6 victory over the Indians in Cleveland, and the Yankees have been satisfied with his defense. Of Drew's 59 hits this season entering Friday, 30 have been for extra bases (14 doubles, one triple).
"For me right now, it's more or less, 'What can I do to help this team win?'" said Drew, who was out of the starting lineup Friday against left-hander David Price, with Brendan Ryan making the start at second base. "I'm not even worried about numbers anymore. We're still in the chase, so when it comes down to it, it's just playing well and playing good defense. Anything I can do to help this team win, that's what I try to do."
Asked about the idea of promoting Refsnyder, who played four games with the Yanks earlier this season and is batting .282/.376/.415 in 103 games at Triple-A Scranton/Wilkes-Barre, Cashman said that the Yankees would prefer to play Drew.
"More likely in September, I think you'll see [Refsnyder] again, unless something happens between now and then with an injury," Cashman said.
CBSSports.com reported on Friday that the Yankees have had some contact with the Rockies about Reyes, who has cleared waivers, but Cashman said that the Yankees are fine with Didi Gregorius as their shortstop. Reyes played some second base with the Mets in 2004, but Cashman said he had "no idea" if Reyes could still handle that position.
"The [second basemen] we've got are doing everything they possibly can to help us," Cashman said. "My job is to always explore if there's areas that can be improved. We're at that time of year where if there are any areas that need to be improved, it's hard to do because of the waiver-wire stuff."
Bryan Hoch is a reporter for MLB.com. Follow him on Twitter @bryanhoch, on Facebook and read his MLBlog, Bombers Beat. This story was not subject to the approval of Major League Baseball or its clubs.