Ala. town, company join together to build field
This is more about 5-year-old Saydee Coan than the wild hogs or loose cattle that got hungry and tore up left field a couple of years ago on one of the ramshackle fields at Hatton Park. For a lot of people, it will be a familiar American story.
Saydee needs a place to play, just like many other boys and girls in the small northern Alabama town of Hatton. She is one of about 180 kids in her rural community who have had to travel at least 20 miles to Town Creek to find a usable field for practice or a game.
This past season, Saydee played T-ball, and she will move on to softball next season. So far, she rakes. You will often find her watching full Braves games on TV, recognizing every uniform already. She is already in love with the sport.
"She's a really good player," said her dad, Keith Coan, with obvious pride. "I can't wait til she gets a little older -- hoping for a scholarship to 'Bama, that's what I'm hoping."
Those kinds of hopes are why a lot of people around the surrounding Lawrence County farmlands are coming together from sunup to sundown on Saturday and selflessly volunteering their times to renovate the fields at Hatton Park. They have had it with red tape, unaffordable costs and gradual decreases in signups of youth players due to long drives.
TriGreen Equipment is leading the charge there. It is a John Deere dealership group that encompasses 18 locations across Alabama, Tennessee and Mississippi -- selling tractors, combines, cotton pickers, lawn mowers and more. TriGreen Equipment is bringing in heavy equipment to help get done what many around there have wanted for so long.
Existing grounds need to be leveled and graded. Lime will be spread over the park's four baseball fields and the football field on the side, and they'll reseed, following advice from the superintendent of nearby Deer Run Golf Course. There are 12 water sprinklers, and hay bales await. More fencing is needed, and the gates have to be in place to keep out the roaming livestock that tore up the place two years ago.
Maybe it was hogs, maybe it was cattle, but all those ruts are still visible.
Volunteers hope to build dugouts for benches. There is a lot of work to be done, in a place where there are minimal financial resources to improve it. Coan, a sales associate at TriGreen Equipment in Leighton, Ala., not only coached his daughter's T-ball team this year, but also an 8-and-under boys baseball team, the Hatton Hornets. Earlier this year, Coan became aware of his company's "flash project" initiatives, and this was a good fit as a TriGreen for Good Equipment Giveback event, so he has been rallying support.
"The park has been there for about 10 years, the grounds have been there, but it's been kind of a slow process the last four to five years," Coan said. "We finally got fences up for two fields, and we had just got the outfield seeded in when some wild hogs or cattle got in there one day. We come out there and it was like a pig sty. Ruts everywhere. Every kind of progress you made, it was like one step forward and two steps backward. And the park is underfunded -- never can get a grant for anybody. We got [the field in as good of shape as we could, then] we went to the county [for assistance], and the county is broke. So everything we are trying to do has been a roadblock. We've been just sitting here, trying to get our kids out there on the fields, and something had to be done."
Hatton Park is located at the intersection of County Road 236 and County Road 108, just across from Gum Springs Church, and the event is open to community volunteers. Lunch will be served, and a ribbon cutting and dedication is tentatively scheduled for 4 p.m. ET. It will be followed by an inaugural pickup softball game, and Coan will throw out the first pitch.
Interestingly enough, Hatton has produced one player who went on to a professional career that included an appearance this June with the Reds: Donovan Hand. The right-hander pitched for the Hatton High Hornets, went to Jacksonville (Ala.) State, came up with the Brewers organization, spent several years with Triple-A Nashville and Double-A Huntsville, and was signed by the Reds for this season. He currently pitches for Triple-A Louisville.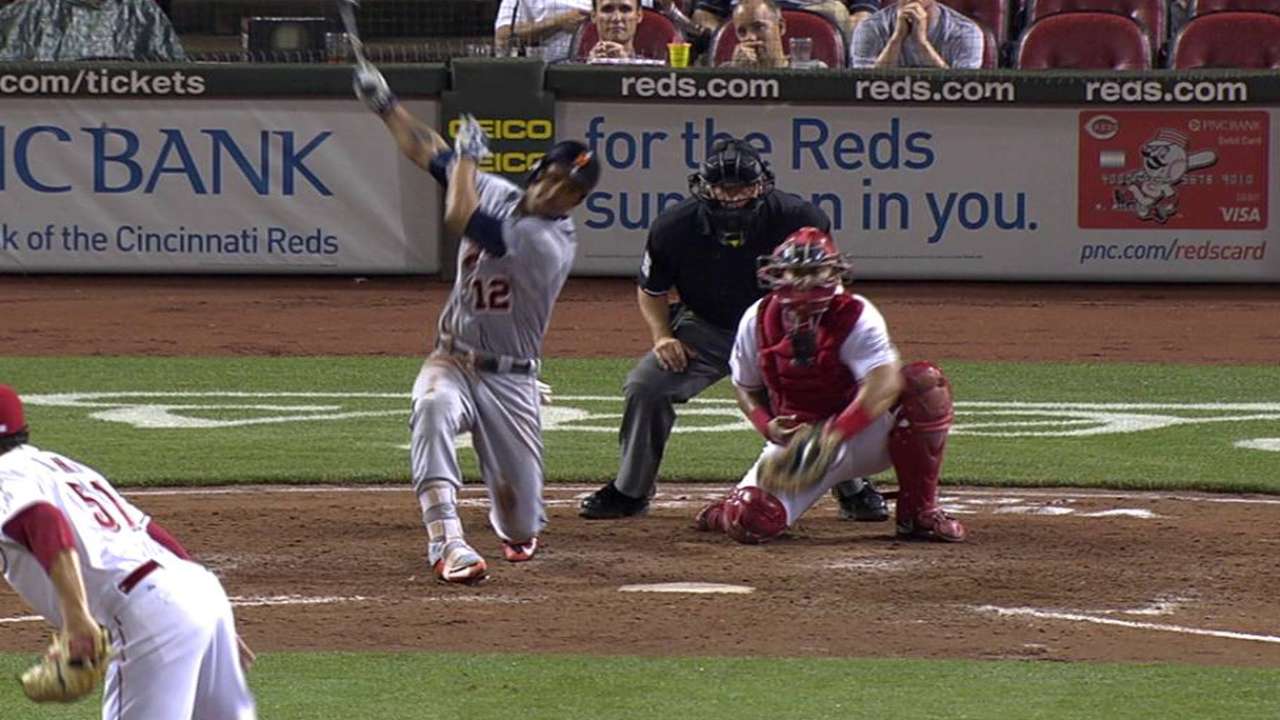 "He's tried to help and do what he could do," Coan said, "but his hands are tied to an extent -- you can only do so much. He's a real good kid."
On Saturday, those in Hand's hometown will descend on a familiar area, where they will be on a mission. Led by Coan and TriGreen, they have the power not only to get beyond the local budget woes, but also to share a story of hope and tenacity to other communities like theirs. Saydee Coan will have a place to pursue a 5-year-old's passion, to dream.
"I can't wait to see the response we get," Coan said, "and hopefully we can get this park completed and be able to play ball by next season."
Mark Newman is enterprise editor of MLB.com. Read and join other baseball fans on his MLB.com community blog. This story was not subject to the approval of Major League Baseball or its clubs.