MLB.com Columnist
Roger Schlueter
Stats of the Day: McCann joins an elite club
His nine 20-homer seasons puts him in group with Bench, Piazza, Berra, Carter
Here are five interesting items from around the big leagues Thursday …
• Brian McCann hit his 20th home run of the season in the Yankees' 8-6 win over the Indians. The blast gave him nine career 20-homer campaigns. McCann is the fifth player to have nine or more 20-homer seasons while playing at least half of his games behind the plate. Johnny Bench and Mike Piazza each did this 11 times, Yogi Berra did it 10 times, and Gary Carter had nine such seasons. McCann's 219 career home runs are the seventh most for a catcher though his age-31 season. The six backstops ahead of him: Bench (332), Piazza (278), Carter (247), Berra (238), Ivan Rodriguez (231) and Lance Parrish (229).
• In the Cubs' 9-2 win over the Brewers, Jon Lester struck out 10 over six innings and picked up the win to improve to 8-8. Lester reached 1,600 career strikeouts in the effort, making him the 15th left-hander to reach that milestone through 10 seasons. He is one of four active hurlers on this list, joining CC Sabathia, Cole Hamels and Clayton Kershaw (who reached 1,600 K's in eight seasons). Lester did, however, allow five steals, and he's allowed 35 this season. No other lefty has surrendered more than 19. His 35 are the most for a southpaw since Ted Lilly allowed 35 in 2011. The most recent time a lefty gave up at least 40 was Randy Johnson, with 42 in 1999.
• Cubs rookie Kyle Schwarber homered twice and drove in four in the win. Schwarber has a slash line of .330/.420/.621 through his first 31 big league games, to go along with eight home runs and 25 RBIs. The eight home runs through his first 31 games gave Schwarber the third most for any Cub since 1914. Mandy Brooks and Bob Speake each had nine. The 25 RBIs through 31 games tied Schwarber with teammate Kris Bryant for the fourth most for the franchise since 1914. Another teammate -- Jorge Soler -- had 26 through his first 31. The only players since 1914 to have more than this trio of current Cubs are Brooks (34) and Speake (30).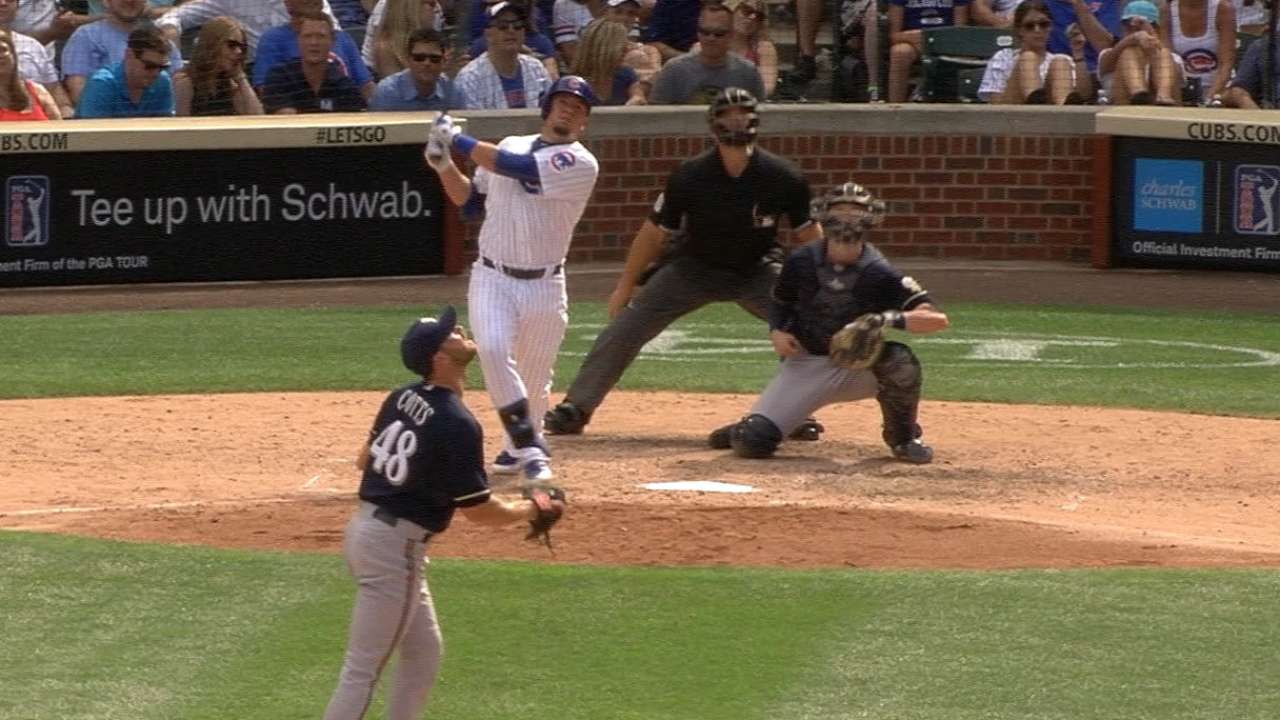 • The Blue Jays won their 11th straight by defeating the Athletics, 4-2. The 11 consecutive wins tied the franchise record, first set in 1987 and later matched in '98, 2013 and this season, from June 2 through June 14. With their twin 11-game winning streaks this season, the Blue Jays are the first team since the 1954 Indians to have multiple runs of at least 11 straight victories in a season. In that '54 campaign, Cleveland -- which set a still-standing American League record with a .721 winning percentage (111-43) -- won exactly 11 straight on two occasions: first in May and then again in September.
• In the victory, Toronto's Mark Buehrle worked seven innings of two-run ball with seven hits, two walks and two strikeouts. Buehrle owns a 1.161 WHIP and a 3.31 ERA to accompany a strikeout rate of 4.24 per nine. The most recent AL lefty to manage a season-ending WHIP below 1.200 while having a strikeout rate below 4.50 was Bud Black in 1989. That season, Black finished with a 1.192 WHIP while fanning 3.56 per nine.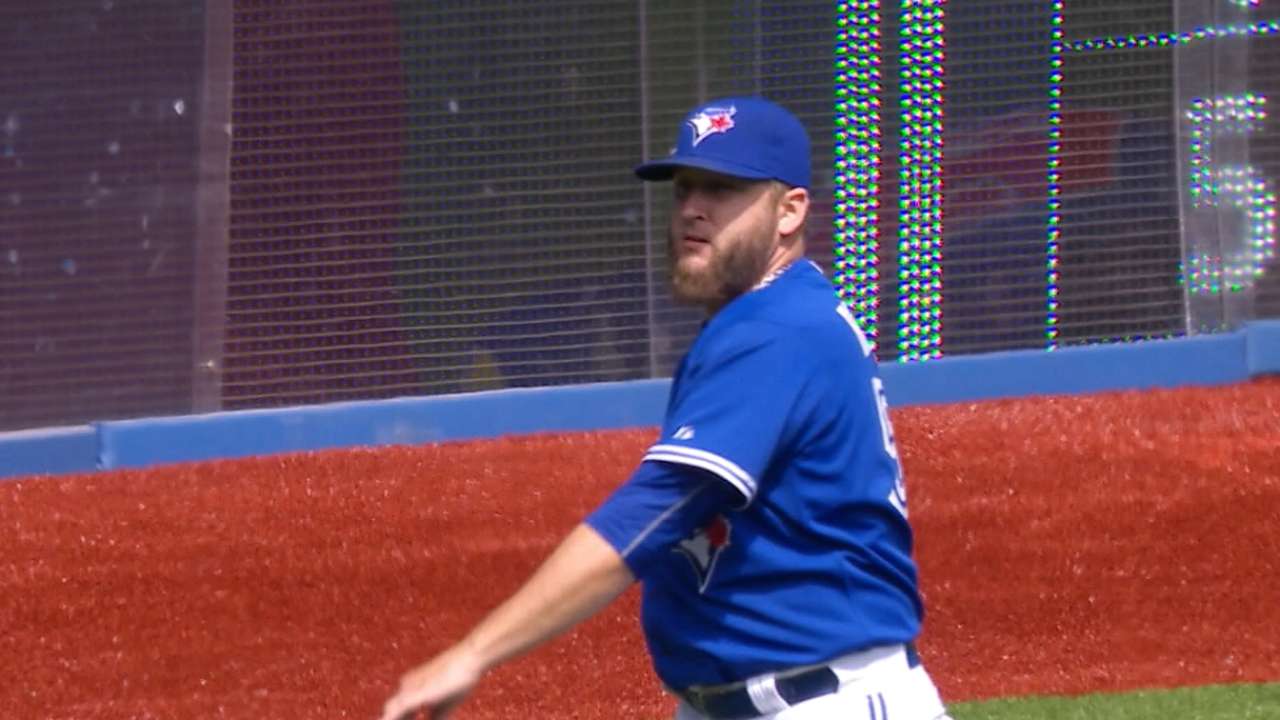 Milestone watch for Friday
• With 491 career long balls, David Ortiz needs two home runs to tie Lou Gehrig and Fred McGriff for 27th on the all-time list.
• Huston Street needs one save to tie Doug Jones (303) for 24th on the all-time list.
Roger Schlueter is a contributor to MLB.com. This story was not subject to the approval of Major League Baseball or its clubs.