Liriano holds down Cards, notches big win for Bucs
Lefty unbeaten in last eight starts, with Pirates victorious in all eight games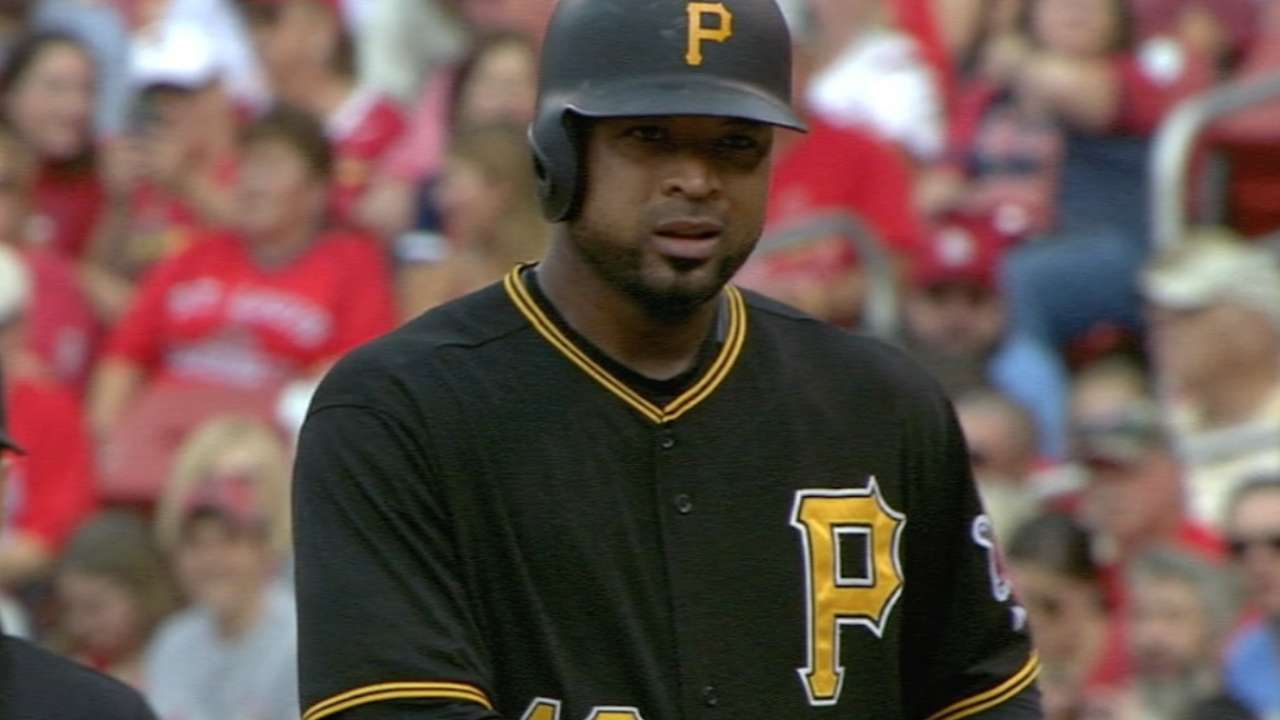 ST. LOUIS -- Big innings like the seven-spot the Pirates put up in the first inning of Thursday's 10-5 win over the Cardinals are not rare. Why, only four days earlier, the Bucs had hung a nine in the seventh on the Dodgers.
However, having one of their starting pitchers put his foot down and keep it there was a welcome change for a team whose rotation has gone two months averaging less than six innings with a 4.60 ERA.
And that's what Francisco Liriano did for the Bucs.
"It all plays together," manager Clint Hurdle said as the Bucs prepared to leave Busch Stadium six games behind St. Louis in the National League Central, which sounds a lot more manageable than the eight games they could have been looking at. "It was a big effort from Frankie. He got out of a couple of jams, and his command got better as the game went on."
There was plenty of early squirming in the Pirates' dugout during the bottom of the first. The Cardinals loaded the bases with one out -- two of the runners reaching on walks, something pitchers working with seven-run leads most want to avoid.
Liriano blamed that partly on the long delay between his pregame warmup and first pitch. Consider that Liriano had a single, an RBI and had scored a run before taking the mound.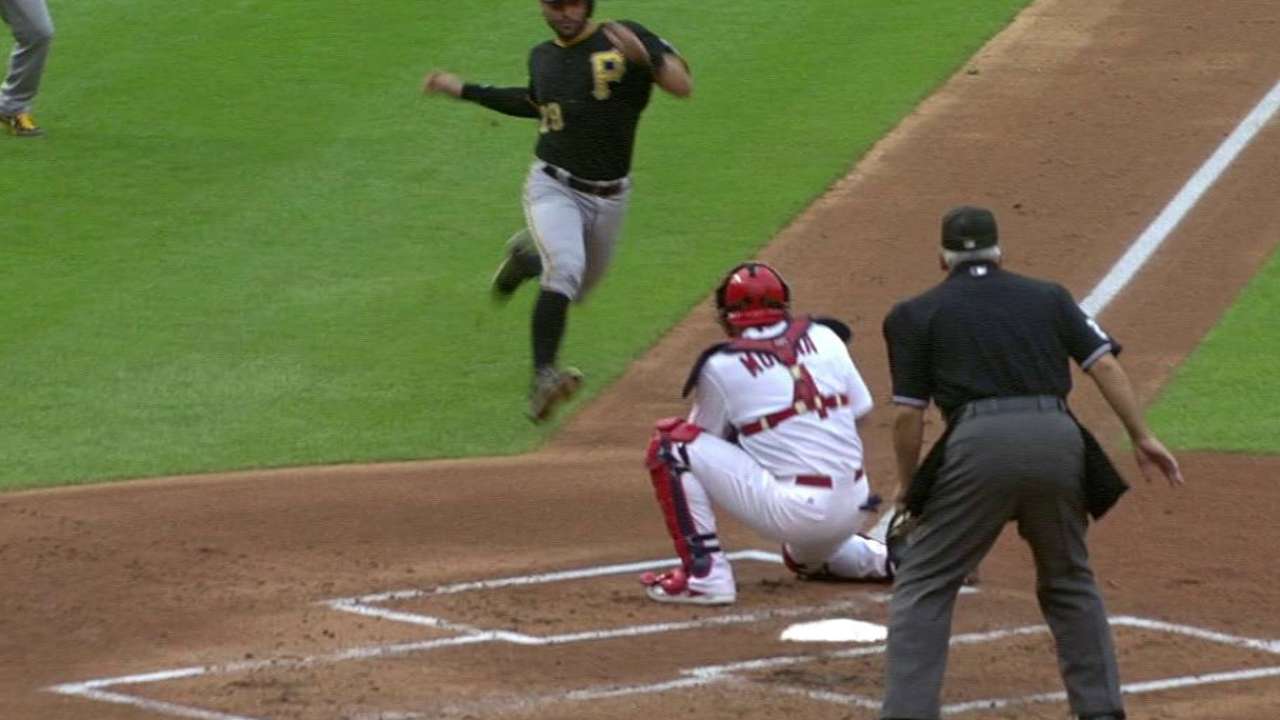 "Then I tried too hard, wasn't executing pitches, walking guys," he said. "After, I calmed myself down and started to make pitches. I still overthrew at times; hopefully, things will get better soon."
Liriano meant that from the perspective of sharpness, certainly not results. He is undefeated in his last eight starts, since June 20 (when he was on the losing end of Max Scherzer's no-hitter); the Bucs have won all eight, and Liriano has personally gone 4-0.
Oh, he also remained undefeated (3-0) in Busch Stadium, making him an antidote to the Bucs' historic problems here.
"We lost the first two games, but put it behind us and came ready to play. It's a great feeling to go out of town with a win," said Liriano who, as staff ace, did not put undue pressure on himself to provide the cure.
"Every game for me is equally important," he said. "I don't think 'ace' or anything like that, just go out there to do everything I can. I always want to go deep, and keep the team in the game."
Six innings were deep enough Thursday, especially since he blanked the Cardinals on two hits in the middle four.
"He threw some of his best pitches in the sixth inning," Hurdle pointed out.
That was Liriano's last escape. That time, the Cardinals loaded the bases with none out. Trouble brewed. Liriano pulled the plug: One run did score on a fielder's-choice grounder, but Stephen Piscotty and Peter Bourjos popped out harmlessly.
Tom Singer is a reporter for MLB.com and writes an MLBlog Change for a Nickel. He can also be found on Twitter @Tom_Singer and on his podcast. This story was not subject to the approval of Major League Baseball or its clubs.