Royals' bullpen suffers another late meltdown
Davis, Holland yield six runs over final two innings vs. Angels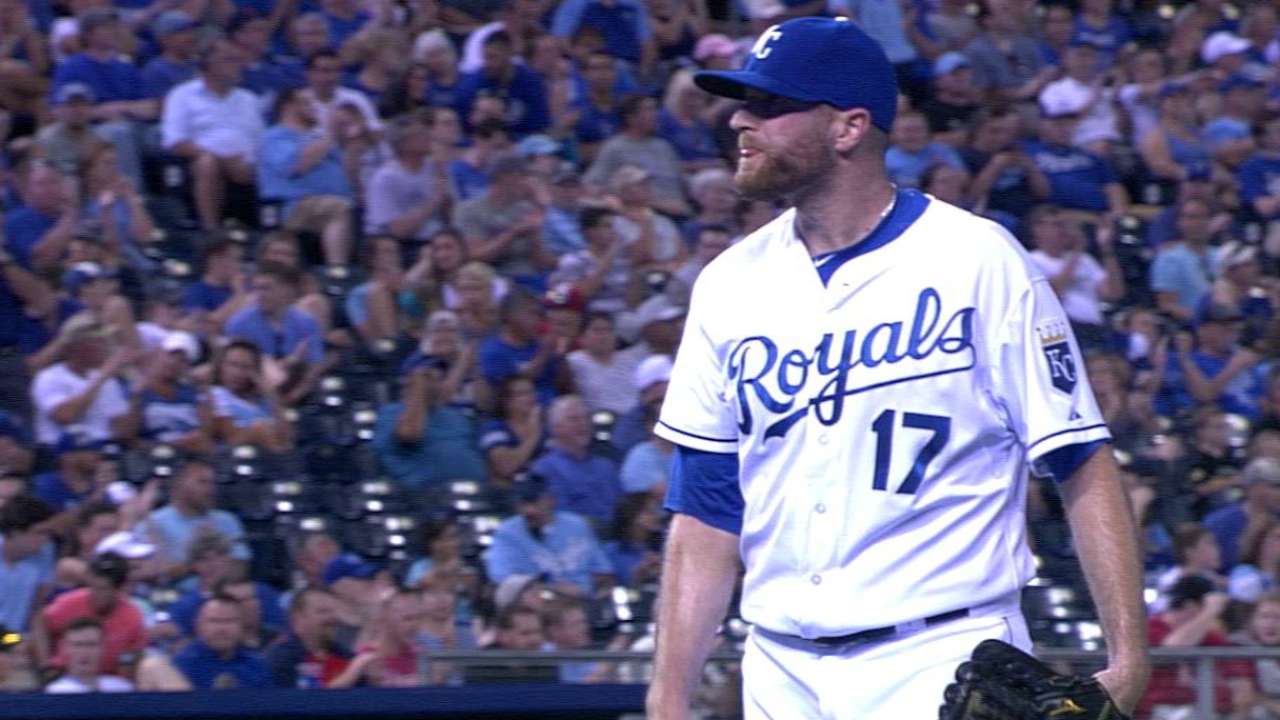 KANSAS CITY -- It's natural to look at the Royals' stalwart bullpen after two straight collapses and wonder what could possibly be wrong.
Are they being overworked? Has closer Greg Holland lost his stuff? Is there a major problem?
Royals manager Ned Yost doesn't subscribe to any of those theories after Wade Davis gave up two runs in the eighth and Holland gave up four runs in the ninth in a disheartening 7-6 loss to the Angels on Thursday night.
The Royals had gone 111 straight games without losing when leading after seven until Wednesday night's 7-4 loss to the Tigers. They had gone 126 games without a loss when leading after eight until Thursday.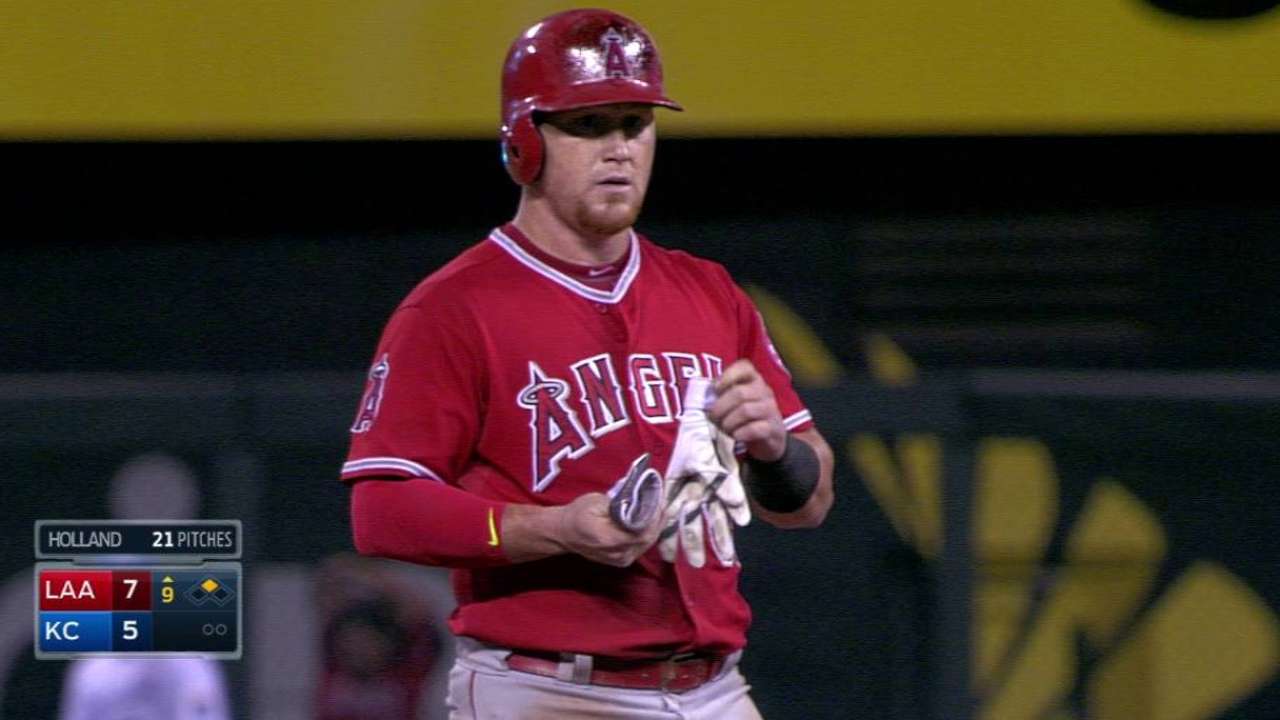 Yost said he had no concerns about Holland.
"[I don't] because it's an outing," Yost said. "He's human. He's not a robot. It happens. Not very often, but it happens.
"After 111 straight wins, it was just bound to happen."
Yost said he still has faith in Holland as his closer, though Holland is now 25-for-29 in save opportunities.
While the question has been raised that perhaps the bullpen is tired or overused, Yost has made it his prime directive to make sure that isn't the case. Only one of the vaunted HDH trio -- Kelvin Herrera -- is even in the top 10 in the league in appearances.
If anything, Yost said, that trio works better with consistent work. Holland hadn't thrown since Saturday, when he fanned the side to get a save. Davis hadn't pitched in a week.
"I was just talking to [general manager] Dayton [Moore] about that," Yost said. "The most important thing is keeping them sharp and healthy. We'll have to continue to work on that."
Holland seemed somewhat in disbelief that the ninth unraveled the way it did.
"I felt really good," Holland said. "My fastball felt good, my slider felt good. Every time I made a mistake, I got hit. It was one of those nights. It was a bad night with a two-run lead to give up four runs, obviously. I don't really know what to say. I made some bad pitches and I had to pay for them.
"I didn't execute when I needed to and we lost the game because of it. And I'm [ticked] off about it. I'll wake up tomorrow, hopefully, and I'll be ready."
Davis felt the same way.
"It [stinks]," he said. "It [stinks] to see it two nights in a row, especially from a group of guys that have done well all year. I think it's something that, if anything, we'll take from is a little checkup and we'll come back tomorrow and really bear down."
Jeffrey Flanagan is a reporter for MLB.com. Follow him on Twitter at @FlannyMLB. This story was not subject to the approval of Major League Baseball or its clubs.