Rea on his debut, support from teammates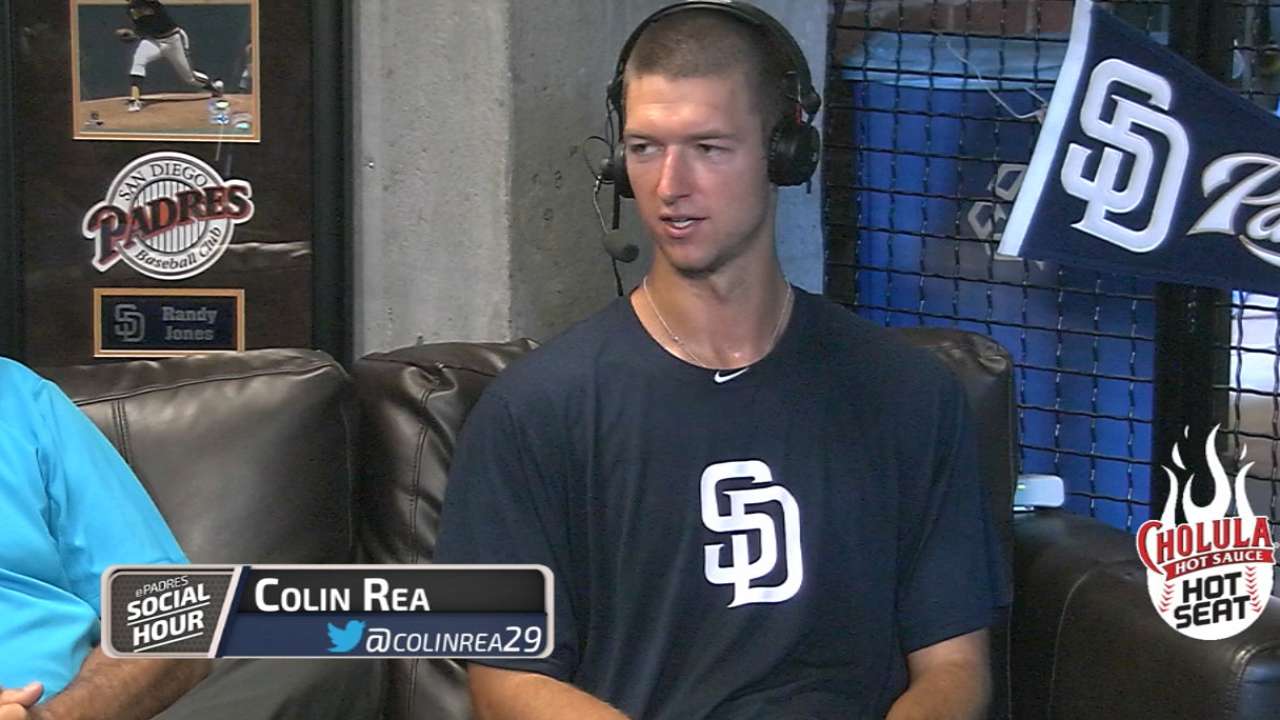 The newest addition to the Padres' pitching corps, 25-year-old rookie Colin Rea, joined Padres Social Hour on Wednesday to talk about his Major League debut and the thrill of finally reaching the Majors after years of hard work and dedication.
Rea was a 12th-round pick by the Padres out of Indiana State University in the 2011 Draft, and less than a year ago, he was pitching for the Class A Lake Elsinore Storm.
Fast forward to Tuesday night, and he's officially a Major League pitcher.
"That was definitely the highlight of my career," said Rea. "I didn't get much sleep last night with all my friends and family in town, and we kind of hung out after the game for a while. I think I wasn't as nervous as I thought I was going to be, but I definitely got a lot of adrenaline going."
Rea was officially called up the morning of his debut, and prior to that he had split parts of 2015 with the Double-A San Antonio Missions and Triple-A El Paso Chihuahuas. Although he had never thrown in a big league game, he had a lot of support going into the contest and eventual victory.
"Everyone on the team was behind me, and they were giving me nothing but support a few days leading up to the start and then finally [on Tuesday] for the start."
One of the biggest points of support he found, Rea said, was his batterymate and teammate from the Minor Leagues, Austin Hedges.
"Austin is so advanced for his age behind the plate, and I've thrown to him in the past in the Minor Leagues, so it was nice to get back to throwing to him," he said.
To hear more about Rea's debut at Petco Park and his feelings and surprise about everything else that happened on the field on Tuesday night, be sure to watch the entire interview. For more interviews, highlights and Padres content just like this, visit padres.com/socialhour.