Royals' streak with lead into 8th ends at 111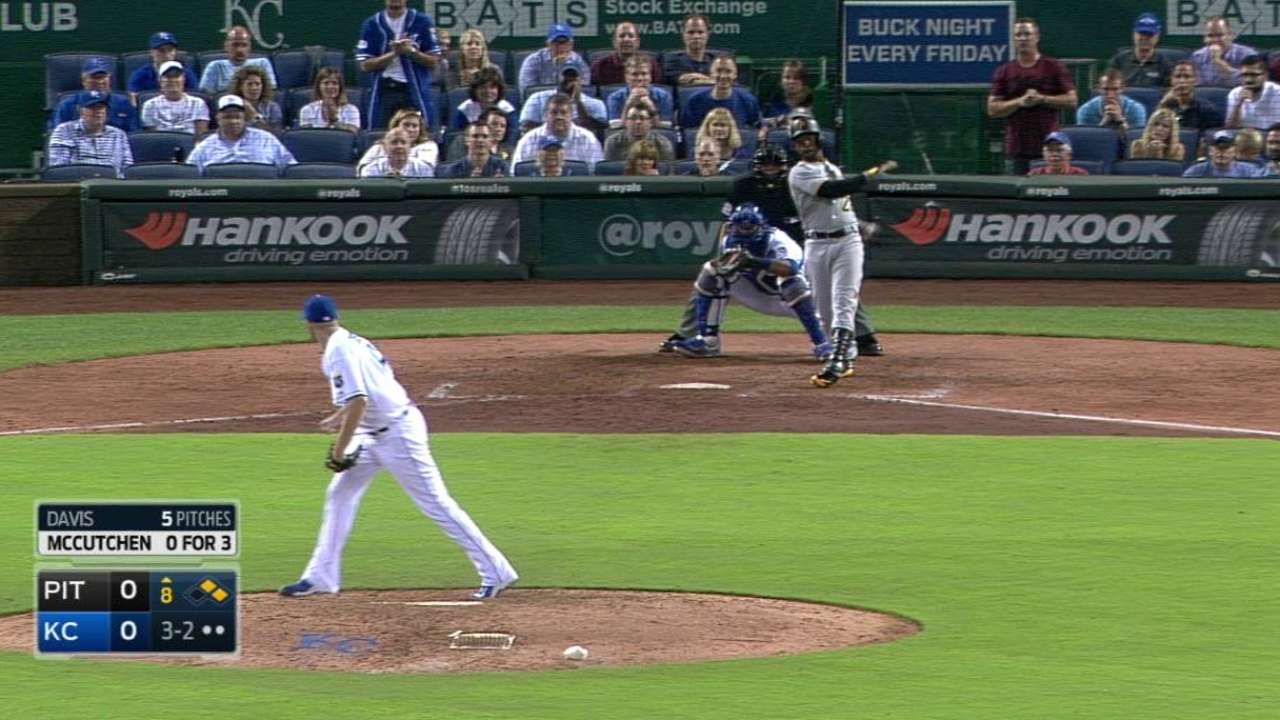 KANSAS CITY -- When the Royals coughed up a two-run lead en route to a 7-4 loss to the Tigers on Wednesday night, there certainly was a sense of shock inside the postgame clubhouse.
See, this simply doesn't happen with the Royals. Almost literally.
The Royals had won 111 straight games with the lead going into the eighth inning, dating to May 5, 2014.
In that game, the Royals held a 4-3 lead in the bottom of the ninth against the Padres at Petco Park, when closer Greg Holland uncharacteristically surrendered a tying home run for a blown save. The Royals fought back to take a 5-4 lead in the 12th, but then surrendered two runs in the bottom of the inning to lose.
The 111-game streak is the longest of its kind since the Yankees' 1998-99 teams won 115 in a row leading after seven innings.
"It's an amazing streak," Royals manager Ned Yost said. "It speaks to the greatness of our bullpen."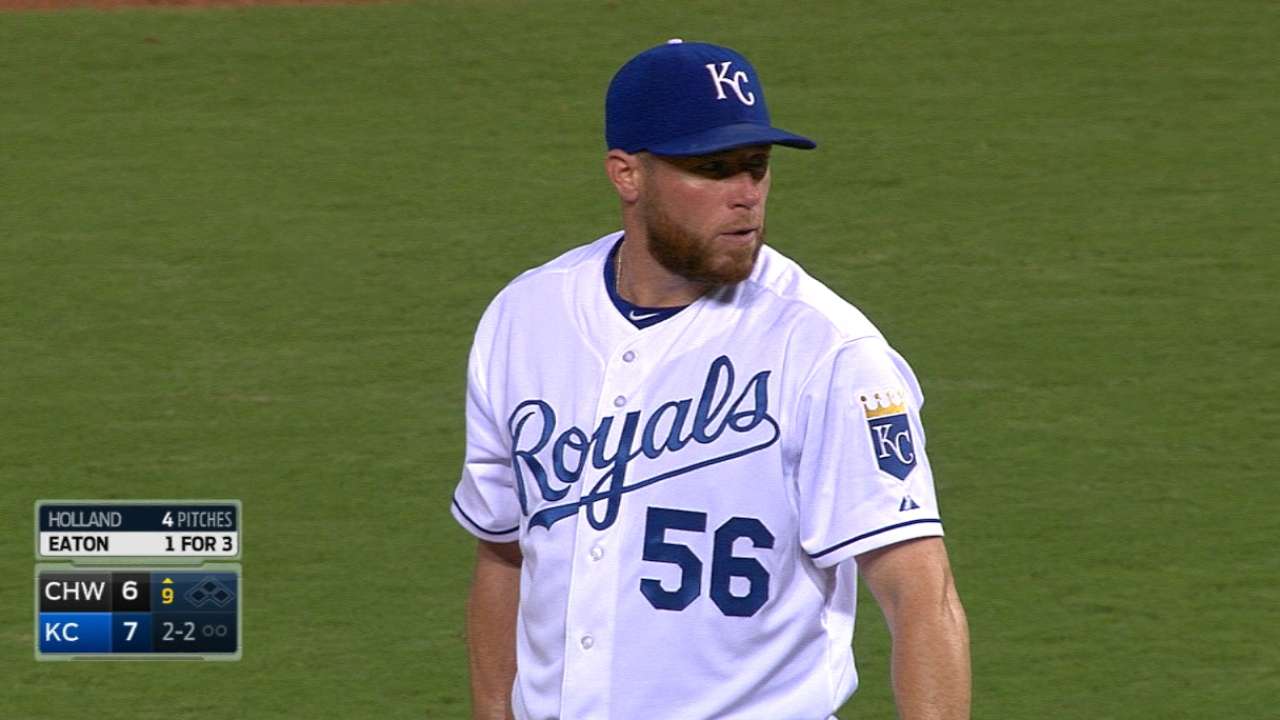 Having such a great bullpen anchored by the HDH trio -- Kelvin Herrera, Wade Davis and Holland -- is of great comfort to Yost.
"Well it always is," Yost said. "When everybody is lined up ... actually, when you get the lead through six innings, you feel pretty good."
And while all the attention is focused on the HDH trio, Yost notes that it's the entire eight-man bullpen that makes its success.
"It's more than three guys," Yost said. "It's a lot of guys."
Jeffrey Flanagan is a reporter for MLB.com. Follow him on Twitter at @FlannyMLB. This story was not subject to the approval of Major League Baseball or its clubs.