Twins' baserunning aggressiveness in 7th backfires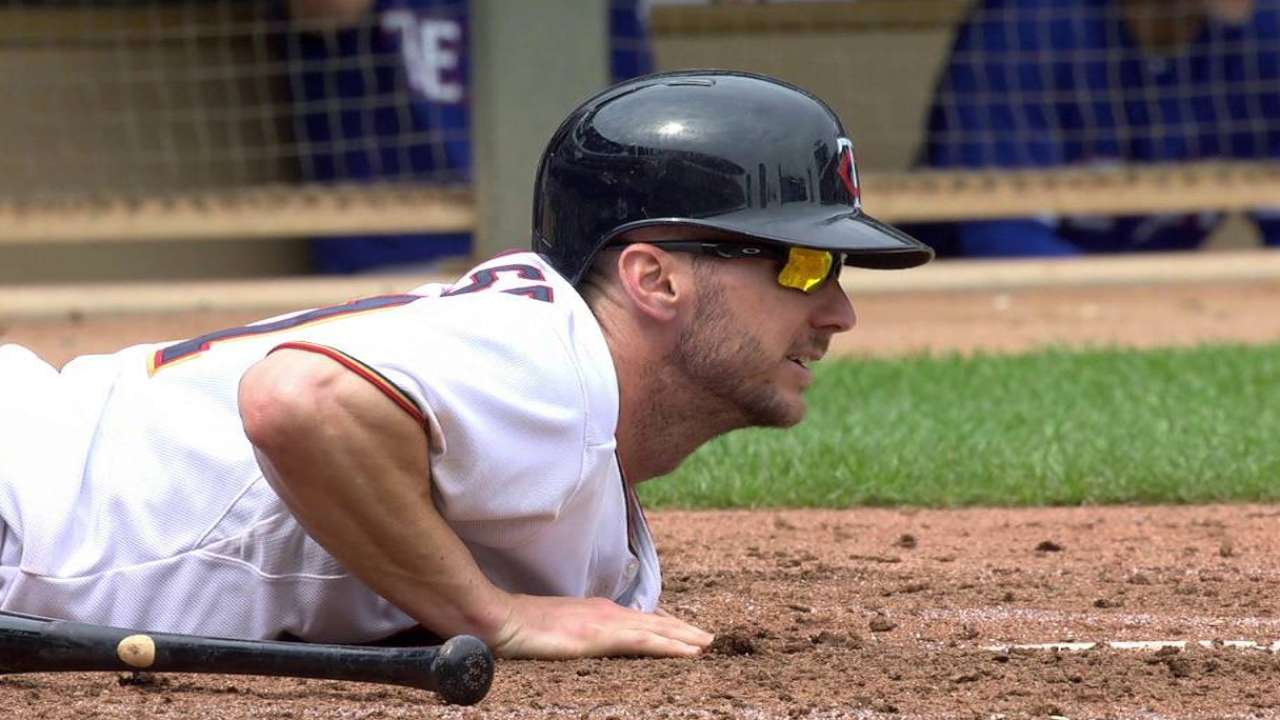 MINNEAPOLIS -- The Twins have been an aggressive baserunning team since manager Paul Molitor took over at the helm, but aggression on the basepaths might have cost the team a run on Thursday in its 6-5 loss to the Rangers.
The Twins had built up a four-run lead in the second inning, but starter Ervin Santana gave up five runs between the fourth and fifth innings, and the Twins found their lead turn into a deficit.
Minnesota looked like it might be primed for a comeback in the sixth with runners on first and second with two outs as Aaron Hicks stepped to the plate. Hicks singled to center on a 3-2 pitch to drive in Eduardo Escobar and tie the game.
The ball wasn't hit particularly hard and Rangers center fielder Delino DeShields tossed it back to shortstop Elvis Andrus. Meanwhile, third base coach Gene Glynn sent left fielder Shane Robinson home.
The throw beat Robinson, who was trying to score from first, handily. Molitor said he didn't get the sense that Robinson slowed down or was surprised by the waving arm.
"[On a] 3-2 count, we're getting a good jump over at first base. I think we made a good attempt to try to steal a run there," Molitor said. "The thing that worked in their favor was the center fielder. Although he didn't fire the ball in, he led the shortstop where he had some momentum with his throw to home."
An aggressive baserunning play earlier worked to the Twins' advantage in the game. After an Escobar single in the second, he got caught in a rundown and left fielder Eddie Rosario broke for home. The Rangers threw home, but the tag missed Rosario.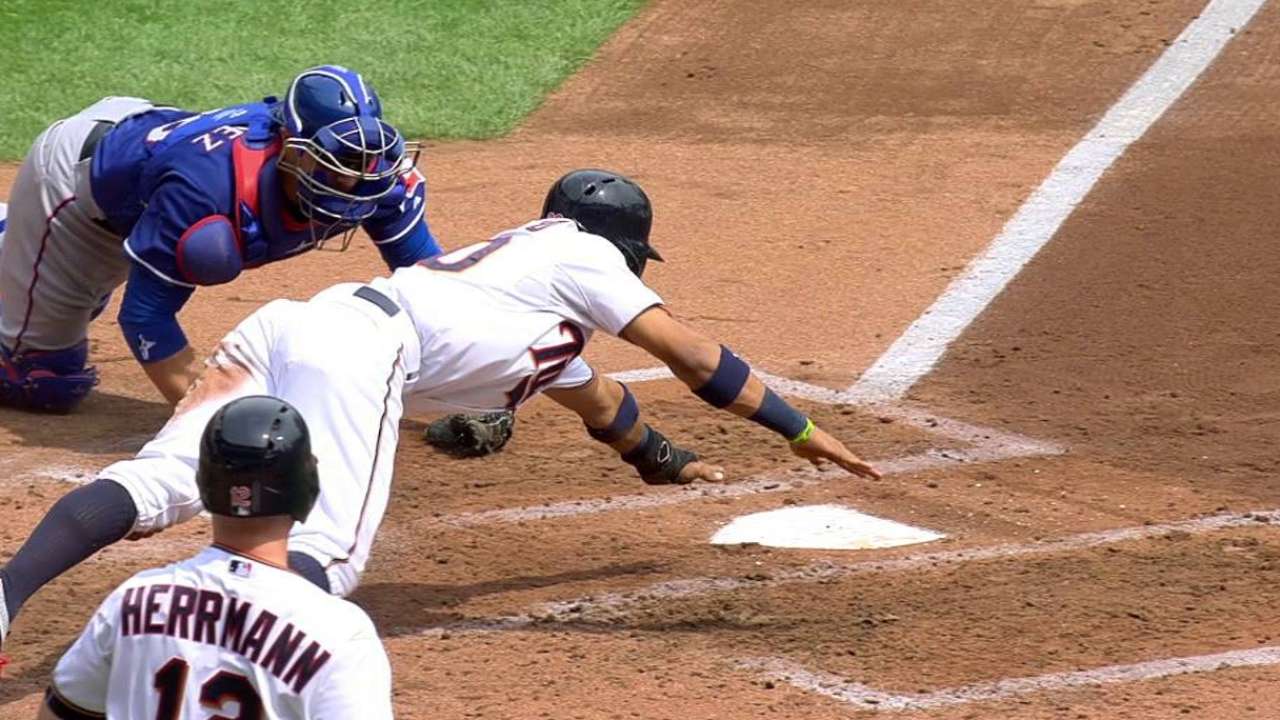 "Once you get in that rundown situation and you kind of get out there in no man's land, you might as well take a shot to try to score the run because you're going to end up with a man in scoring position with two outs even if it doesn't work so it was the right play to try," Molitor said. "He made a nice slide to go ahead and get the run."
So even though the Twins went 1-for-2 in aggressive baserunning plays, Molitor seemed to like both of the risks. Had Robinson held up, the Twins would have had runners on first and third for Brian Dozier, one of the team's top run producers. And had he scored, they would have regained the lead in a tightly-contested game.
"It's a good risk play with two outs trying to score backdoor especially when you've got a running start over there at first," Molitor said.
Betsy Helfand is an associate reporter for MLB.com. This story was not subject to the approval of Major League Baseball or its clubs.