Trades pave way for Braves to compete in future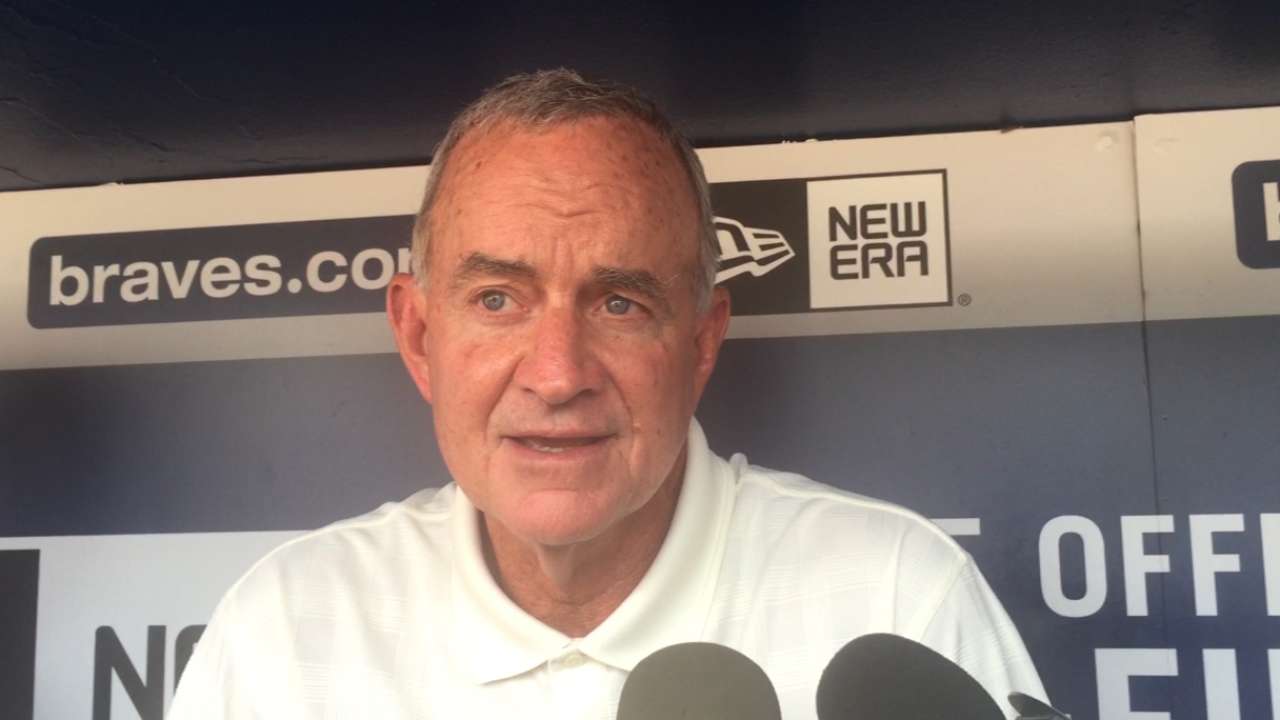 ATLANTA -- The Braves entered Spring Training this year facing the prospect of paying Chris Johnson and Melvin Upton Jr. $69.85 million to essentially serve as backups until their contracts expired after the 2017 season. Six months later, both players have new employers, and more than two-thirds of that cost has either been erased or allocated in a manner to more appropriately fit Atlanta's immediate needs.
President of baseball operations John Hart and assistant general manager John Coppolella gained praise from their peers when they transformed the farm system from one of baseball's worst to one of its best via the offseason trades of Jason Heyward, Justin Upton and Evan Gattis. But through their diligence and creativity, the Braves might have equally impacted the club's future by managing to find ways to move the contracts of Johnson and Upton.
"From the start, we have tried to add as many high-upside players as we could and clear as much future payroll flexibility as possible," Coppolella said. "Our goal is to create an organization that is capable of going to the World Series every year."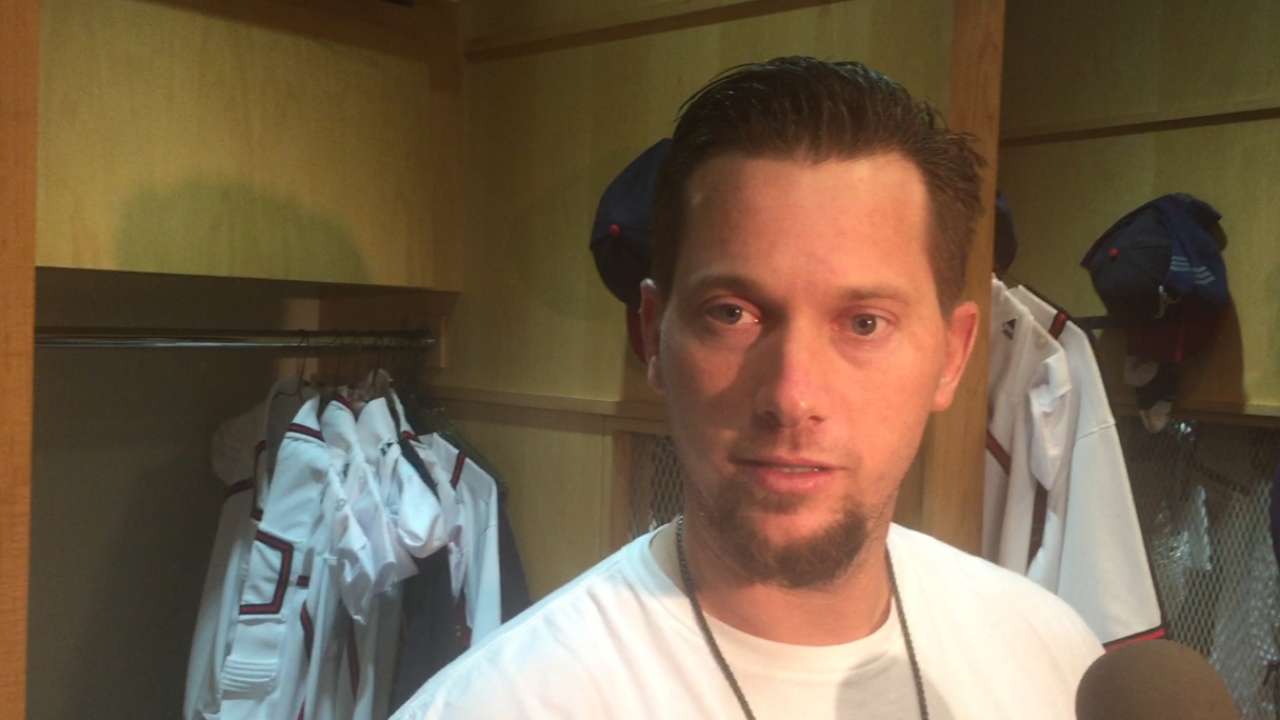 Accounting for Upton's trade to the Padres in April and Friday's trade that sent Johnson to the Indians in exchange for Michael Bourn and Nick Swisher, the cost that had been targeted for Upton and Johnson has been reduced to approximately $26 million (which accounts for the salary Johnson earned this year in Atlanta, Bourn's $14 million salary in 2016 and the $15 million Cleveland provided to essentially offset Swisher's salary next season).
Though the Braves assumed an additional $6.5 million in payroll for the 2016 season (the difference in the salaries owed to Bourn and Johnson), they have now freed themselves from all of the $25.45 million they had been obligated to pay Upton and Johnson in '17, which the club has targeted as a year it hopes to create memories that extend beyond the opening of its new stadium, SunTrust Park.
Over the next couple of seasons, the Braves will get a greater feel for the value they received when they had to include Craig Kimbrel in the deal that sent Upton to the Padres on April 5. In exchange for Kimbrel, the Braves freed themselves of the $46.5 million owed to Upton and also gained three current assets: outfielder Cameron Maybin, right-hander Matt Wisler and the 41st pick in this year's Draft, which netted them Austin Riley, an 18-year-old third baseman who is the team's No. 16-ranked prospect and has already drawn rave reviews from many of Atlanta's executives.
"Creatively and with some pain, I think we have been able to provide ourselves a level of flexibility with a different type of player," Hart said.
Like the Kimbrel-Upton trade, the Braves had to take a chance on Swisher's surgically repaired knees to rid itself of the approximate $19.5 million still owed to Johnson, whose long-term future in Atlanta was sealed long before the Braves acquired their next third baseman, Hector Olivera, from the Dodgers in a three-team deal on July 30.
There are legitimate questions about the on-field productivity Bourn and Swisher can provide, but the Braves believe they have now at least allocated their costs more wisely by replacing Johnson with two high-energy, well-respected veterans who better fit the team's current needs.
"This is not the deal you're doing in some circumstances, some clubs wouldn't do a deal like this," Hart said. "But for us, with the players that we have, our needs and the economics, I think this was the right type of deal."
Mark Bowman is a reporter for MLB.com. This story was not subject to the approval of Major League Baseball or its clubs.