Blue Jays make history with 2nd 11-game streak
Several great defensive plays help Buehrle in strong start over seven-plus frames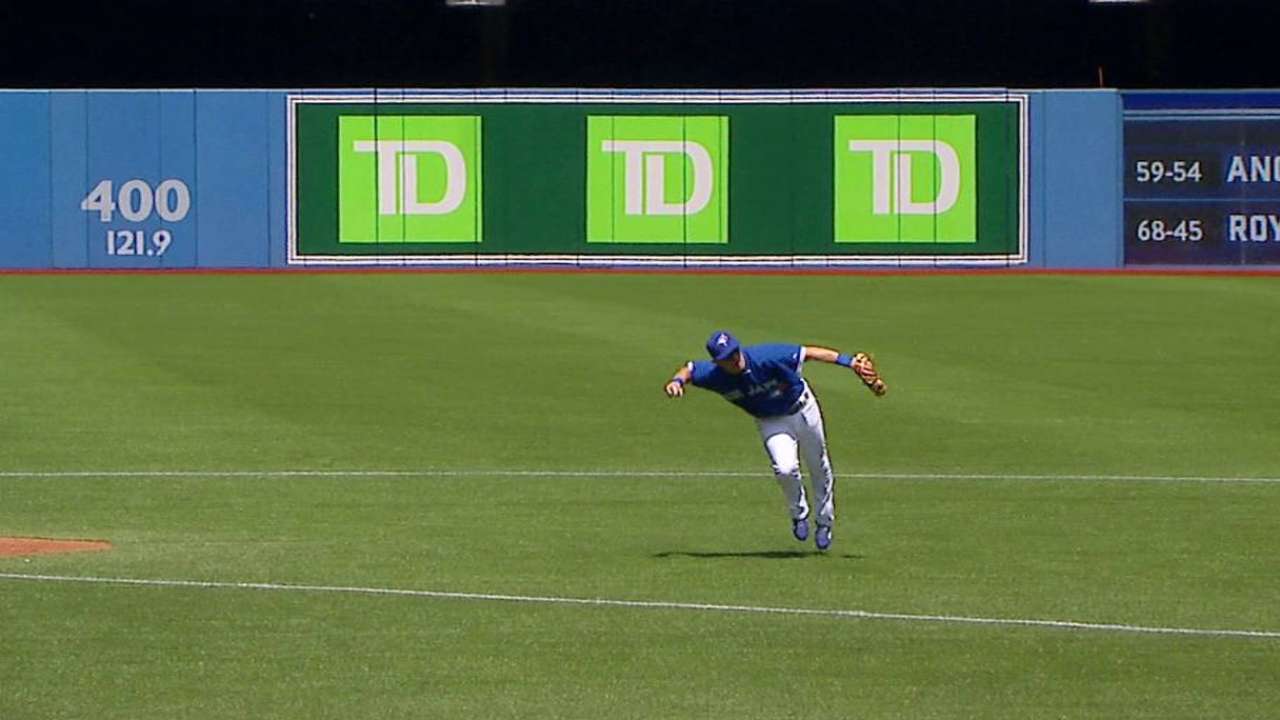 TORONTO -- The Blue Jays are the hottest team in baseball, and they haven't shown any signs of slowing down after matching their franchise record with an 11-game winning streak on Thursday afternoon.
Toronto continued its impressive run with a 4-2 victory over Oakland. The first-place Blue Jays remain a half-game ahead of the Yankees in the American League East after New York won its game against the Indians on Thursday night.
The Blue Jays are the first team since the 1954 Indians to record two winning streaks of at least 11 games in the same season. Toronto also finds itself 12 games over .500 this late into the year for the first time since Sept. 13, 2008 (80-68), and at least for now, the club can seem to do no wrong.
"Unbelievable, just coming to the park knowing that you're going to win the game that day, it's a good feeling," said infielder Ryan Goins, who led the way offensively Thursday afternoon with a three-run homer.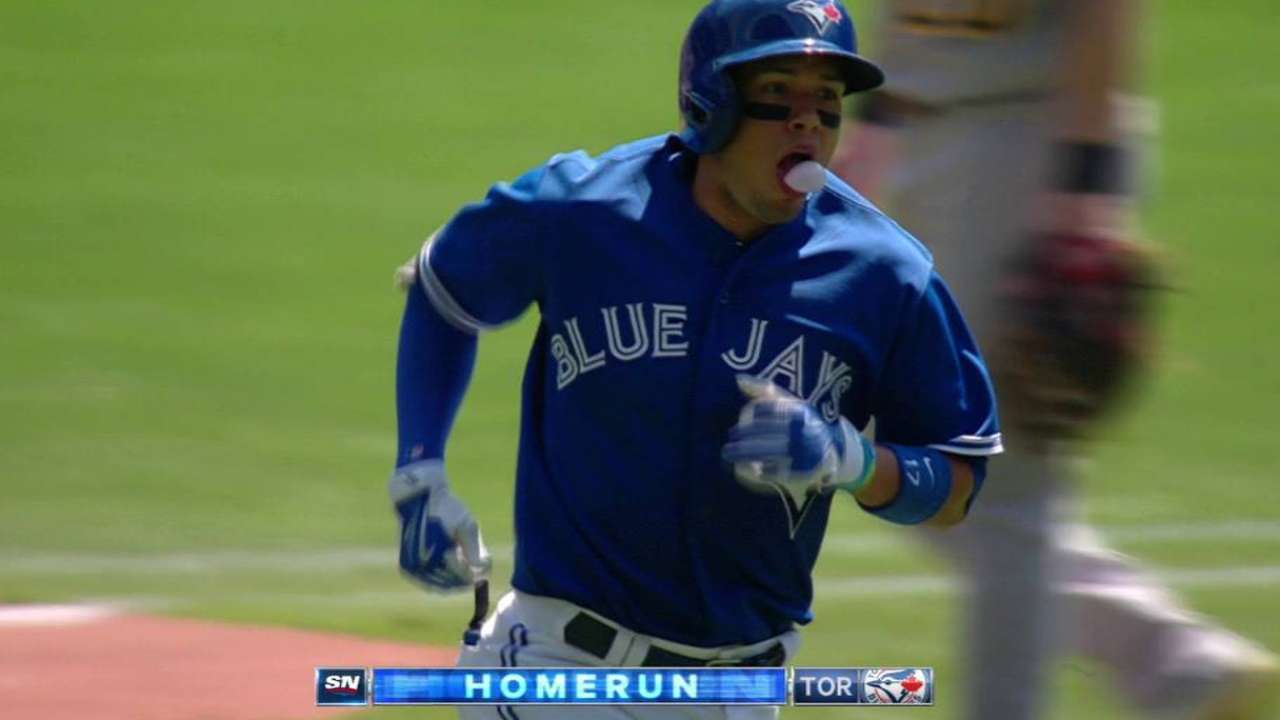 Toronto's latest win came on a day when manager John Gibbons opted to rest some of his veteran players in advance of a crucial three-game series against New York. Troy Tulowitzki and Russell Martin both received the day off, while Edwin Encarnacion also sat out to rest a sore left middle finger.
The absence of those three stars would normally represent a huge loss, but the way things are going right now, it didn't seem to matter. Goins' homer followed No. 7 hitter Kevin Pillar's RBI single to carry the load on offense, while lefty Mark Buehrle did the rest from the mound.
The Blue Jays have outscored the opposition, 59-22, during the 11-game winning streak, and it has been a team effort throughout the strong run. Toronto's bullpen hasn't allowed an earned run in its past 25 innings, the starters have surrendered three runs or fewer in 17 consecutive starts and the offense continues to produce with an average of more than five runs per game during the streak.
"I feel like we've had a good pitching staff here. Obviously adding [David] Price to it makes us better but we're going out there, catchers are putting good signs down and everything is working," said Buehrle, who picked up the win on Thursday after allowing two runs over seven-plus innings.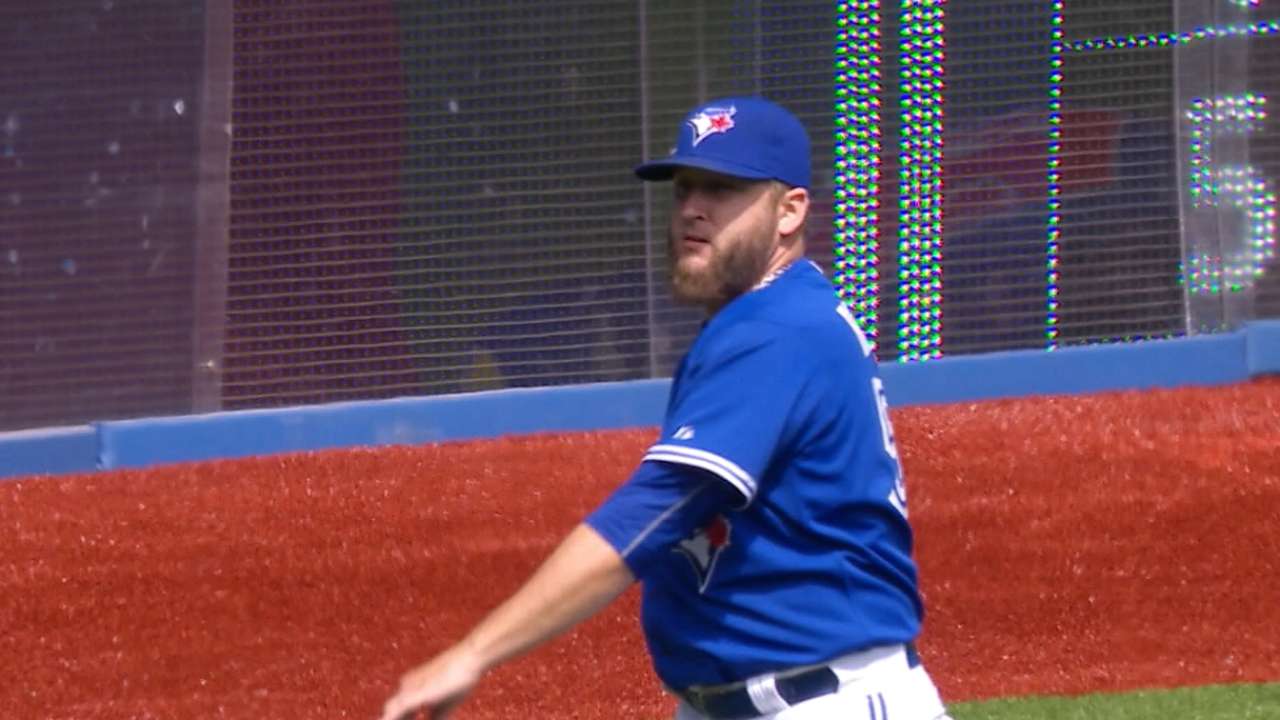 "When you have win streaks like this, you need the ball to bounce your way, offensively, defensively, everything has to go your way. Pitching has found our groove right now, we're winning good games and it's fun."
One overlooked aspect of the team's run has been strong defense all over the field. Second baseman Cliff Pennington made a highlight-reel play in the first inning to save a run with a barehanded charging play, Justin Smoak made a pair of nifty grabs at first and the club continues to turn difficult double plays with relative ease.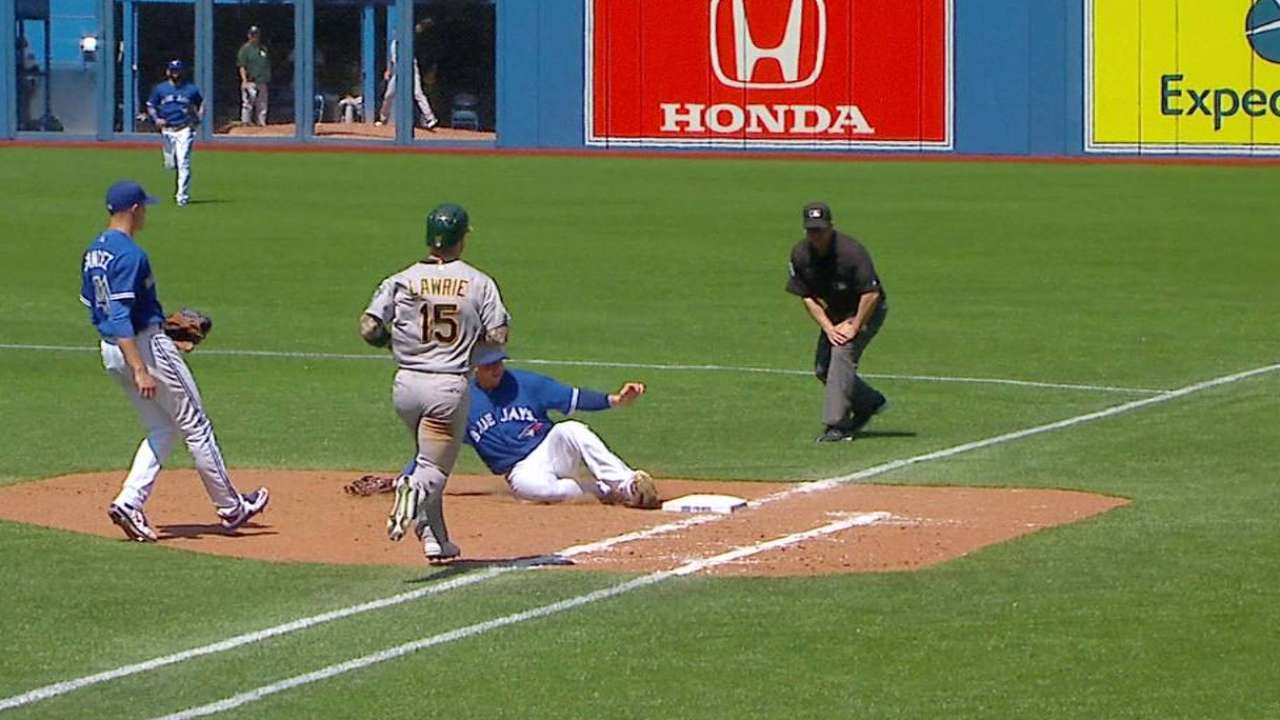 Defense has been a major flaw on the Blue Jays over the last couple of seasons, but that's not the case this year. With upgrades at shortstop and in left field to go along with a strong core, it has turned into a strength that has gone a long way in helping the pitching staff post strong numbers.
"Teams that win at anything have to play good defense, I don't care what sport it is," Gibbons said. "The last couple of years, that has been an issue for us at times and then you're giving up those extras outs, extra hitters.
"It really puts a strain on every part of your game, especially at a ballpark like this, this division, great hitter parks. That's how you get burned, but it's definitely a much better defensive team and that's the way it has to be."
Gregor Chisholm is a reporter for MLB.com. Read his blog, North of the Border, follow him on Twitter @gregorMLB and Facebook, and listen to his podcast. This story was not subject to the approval of Major League Baseball or its clubs.