White Sox top pick Fulmer has mentor in Price
Right-hander values advice from Blue Jays ace, a fellow Vanderbilt alum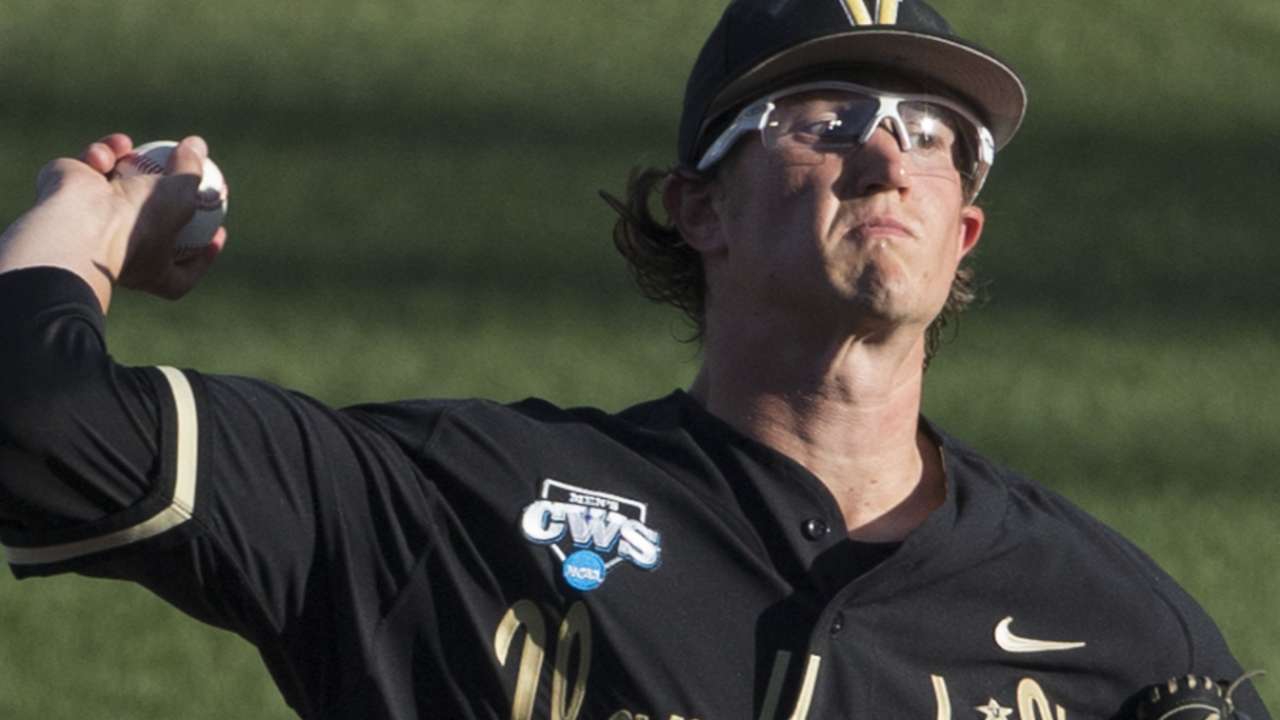 CHICAGO -- In the not-too-distant future, Carson Fulmer hopes to pitch in the same elite stratosphere as David Price. For now, the White Sox top selection in the 2015 Draft can at least pick the brain of one of Major League Baseball's aces.
Price currently anchors the staff of the Toronto Blue Jays. But even in this high-pressure playoff chase, the veteran left-hander -- who was acquired by Toronto from Detroit at the July 31 non-waiver Trade Deadline -- still has in-season time for his fellow Commodore from Vanderbilt University.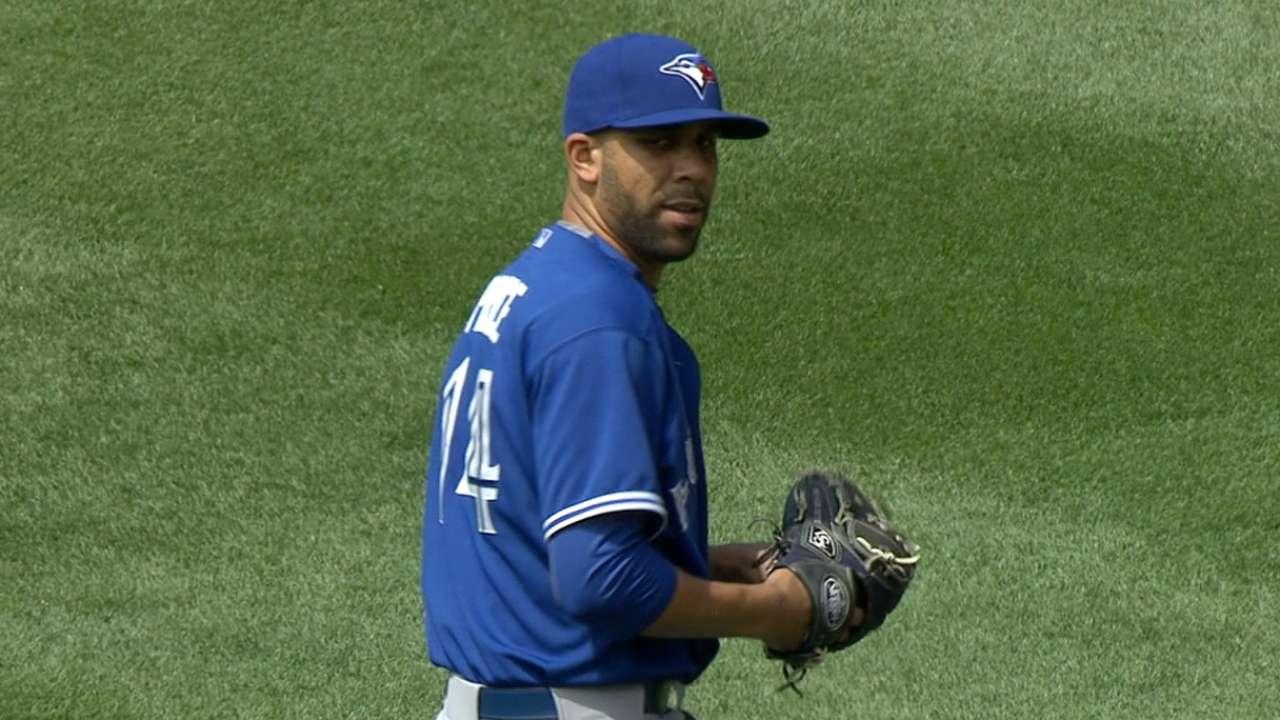 "We talk about the mentality and how do you approach certain situations when you are pitching," said Fulmer during a recent phone interview with MLB.com of his friendship with Price. "He's helped me, big time. He's helped me with a ton of things.
"Although we've talked to each other a little bit, he's always reaching out and trying to get in contact and just talk about not even baseball, but life. Not only me. He reaches out to all the guys at Vanderbilt. He's very in tune with everything that's going on."
Fulmer, 21, was selected eighth overall by the White Sox in June, and he has since pitched in five games between the Rookie-level Arizona League and his current Class A Winston-Salem squad. He's the No. 2 prospect in the organization as ranked by MLB.com. The White Sox remain cognizant of Fulmer's first-year-innings total, so the right-hander probably only has a couple of starts left this season. But his professional baseball transition has been seamless.
Over those five games, Fulmer has allowed four runs in 11 innings. He has fanned 13 and walked four. Fulmer is already learning that he can't be too fine with his pitches or make the perfect pitch every time; that the pitcher has to have a set plan, just as the hitter does; and that he can't always succeed on raw ability as he did at times in college.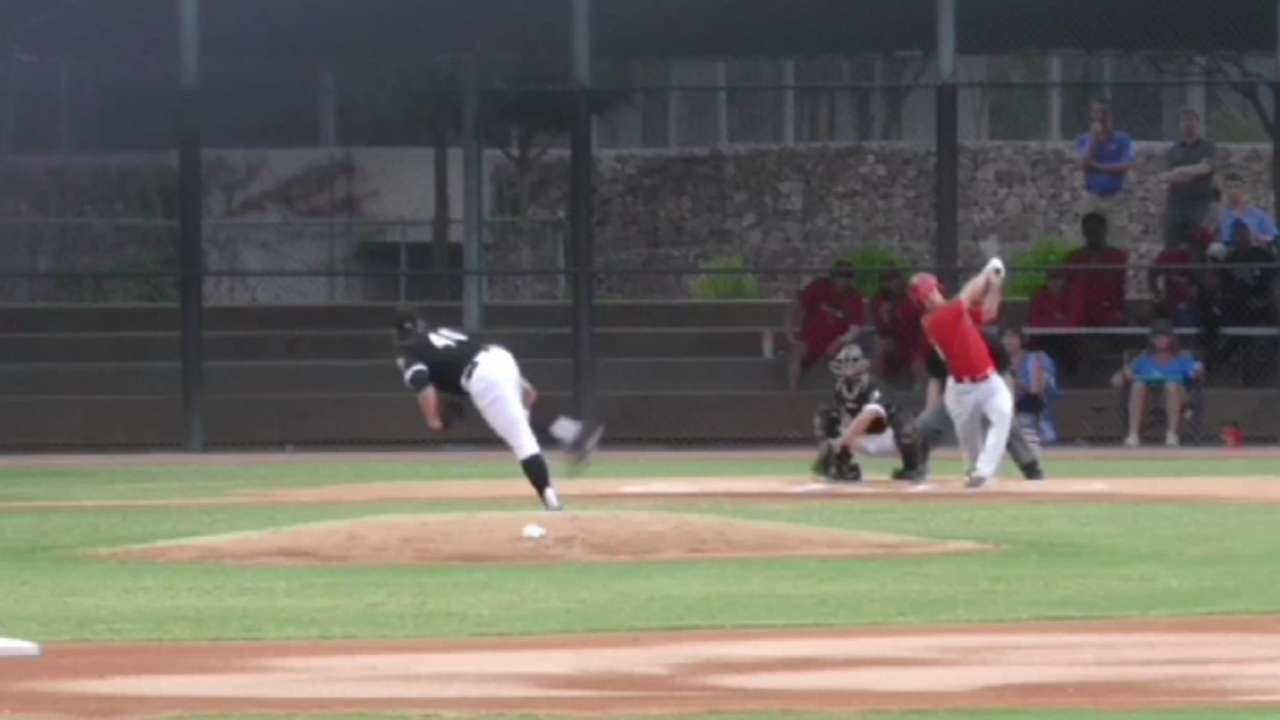 Fulmer -- a likeable young man whose personality and demeanor was rated as highly by scouts as his exceptional raw stuff -- has been talked about as a possibility for the White Sox rotation as soon as 2016. It's not a far-fetched concept when studying Carlos Rodon, the White Sox No. 3 pick overall in the 2014 Draft and current rotation member.
If that call comes, Fulmer knows the Vanderbilt experience played a major role in his preparedness. He could have gone to pro baseball out of All Saints Academy in Winter Haven, Fla., after being taken by the Red Sox in the 15th round of the 2012 Draft.
"I needed to go to school and mature, and learn more about myself and my routine," Fulmer said. "I feel like it's made it very easy for me and help me prepare for things I'm facing currently."
"Having played for a prestigious program like Vanderbilt. ... He comes from a good family. His parents did a really good job," said White Sox assistant director of player development and scouting Del Matthews. "He's a true professional."
Part of that experience for Fulmer has been developing the valuable friendship with Price.
"I'm anxious to spend more time with him here in the offseason and pick his brain even more," Fulmer said. "I owe him a ton of credit."
Scott Merkin is a reporter for MLB.com. Read his blog, Merk's Works, follow him on Twitter @scottmerkin and listen to his podcast. This story was not subject to the approval of Major League Baseball or its clubs.