Hagerty dishes on rookie Rea, other Padres prospects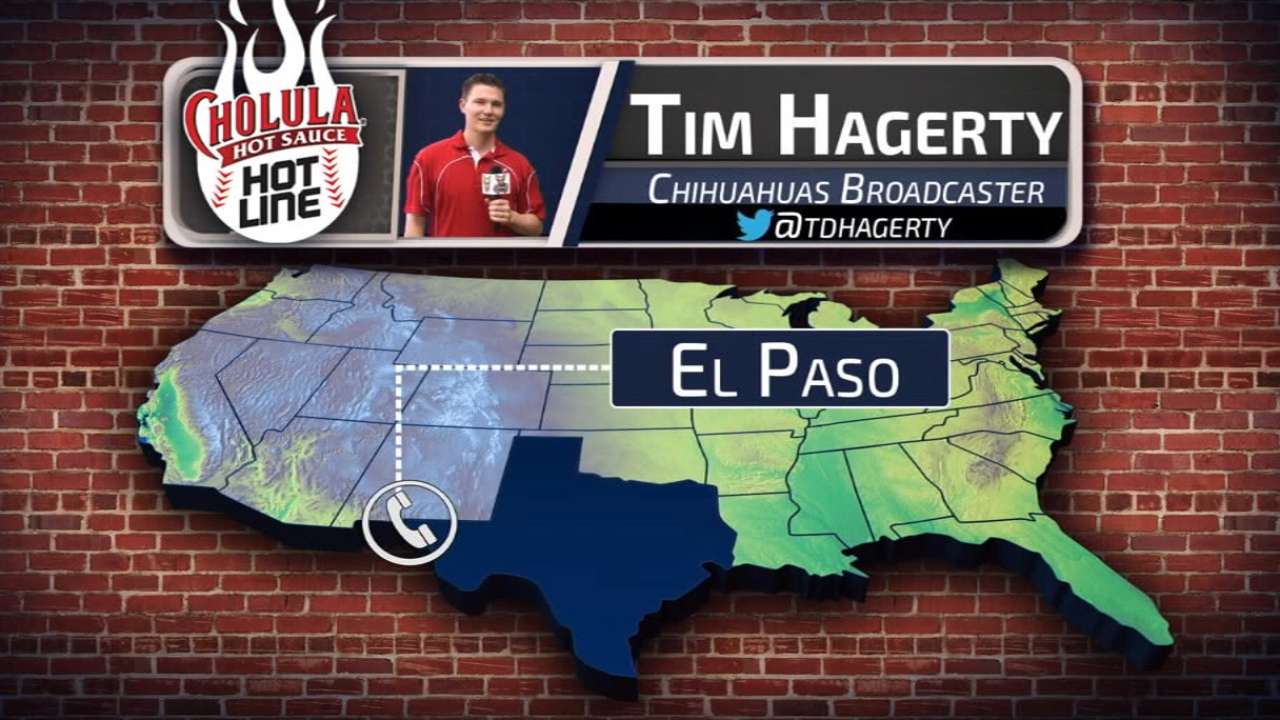 Tim Hagerty of the Triple-A El Paso Chihuahuas broadcast team joined Padres Social Hour on Tuesday prior to opening a series against the Las Vegas 51's in the Pacific Coast League and was happy to discuss what he saw in recent Padres call-up Colin Rea and other prospects down in the Minors.
Hagerty, who has been the play-by-play voice of the Padres Triple-A Affiliates since the 2008 season in Portland, Tucson and now El Paso, has had a chance to see Rea develop as a pitcher in the PCL and had some insight into the young righty's approach on the mound:
"Rea's most recent start was excellent," commented Hagerty. "I think he's a great story, because this is not somebody who was on the cover of the prospect guide. He's not somebody who had a 'buzz-worthy' name in Spring Training. I know he got some attention, yet he wasn't considered one of the 'elite' pitching prospects in baseball… But then he's thrown so well that became that."
Hagerty continued on to gush about the young Padres prospect, commenting that "He had 12 games at San Antonio with a 1.08 ERA, and I think that's been a great lesson for all Minor League players that, if you perform well enough, you can make yourself the top prospect in your classification or in your position."
Hagerty went on to discuss the strength of the El Paso outfield and how some of the names that patrol the field for the Triple-A Chihuahuas may soon be names you see at the big league level. "You guys met Alex Dickerson, and he's having a great year. Other guys like Rymer Liriano, Travis Jankowski, Jake Goebbert… some of these guys played in the Majors last year, but when you have somebody like Goebbert as your reserve outfielder with his talent, that's when you know you have something special."
To hear more about Hagerty's insight into the Padres Triple-A affiliate and what fans have to look forward to in the future, then be sure to watch the entire interview in the video above. For more interviews, highlights and Padres content just like this, check out padres.com/socialhour.