Phils have loaded up on pitching prospects
Assessing the 10 arms Philadelphia has received in trades this year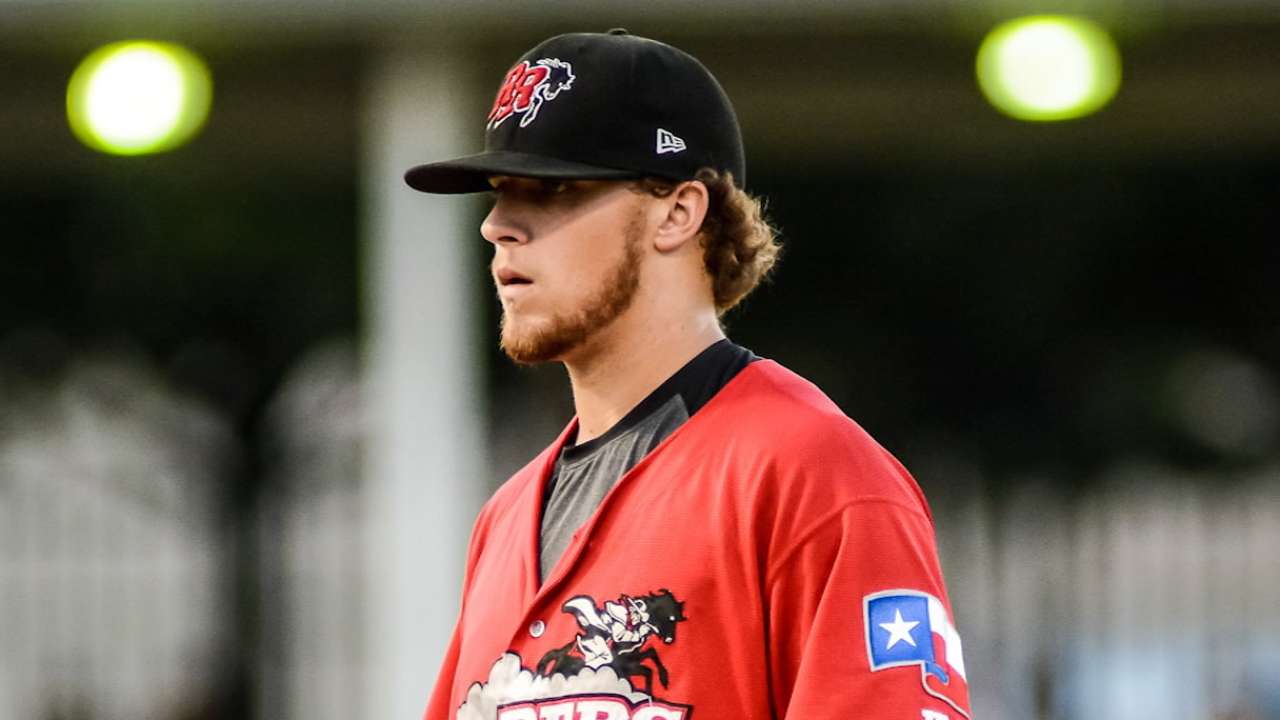 PHOENIX -- Chase Utley could be traded at any moment, which means the Phillies could add at least one more prospect to their system before the end of the month.
The Phillies have thus far acquired 12 prospects, including 10 pitchers, in exchange for Cole Hamels, Jimmy Rollins, Jonathan Papelbon, Ben Revere, Marlon Byrd, Jake Diekman and Antonio Bastardo. And while it is foolish to think each one will make significant contributions in the big leagues, the Phils hope at least a few are part of their future core.
The Phillies need pitching. They just optioned David Buchanan to Triple-A Lehigh Valley on Wednesday after he allowed 11 runs in 1 2/3 innings the day before. Aaron Harang, Jerome Williams and Chad Billingsley can be free agents after the season. Miguel Alfredo Gonzalez might never pitch again for the Phils. So there will be holes to fill in the 2016 rotation, which makes this a good time to look at how those 10 new pitching prospects have fared since their arrival.
From the Hamels/Diekman deal
RHP Jake Thompson, 21. The No. 59 prospect in baseball, according to MLBPipeline.com, is 2-0 with a 1.29 ERA in two starts with Double-A Reading. "His upside is very good," Phillies director of player development Joe Jordan said. "He's left a very good impression."
RHP Jerad Eickhoff, 25. He is a top candidate to replace Buchanan. The right-hander, who is ranked No. 14 in the Phils' farm system, is 2-0 with a 0.64 ERA with Triple-A Lehigh Valley. "He's a big guy with pretty good weapons," Jordan said. "He's just a strike thrower. I thought he had a great presence in his first outing. Just pounded the zone."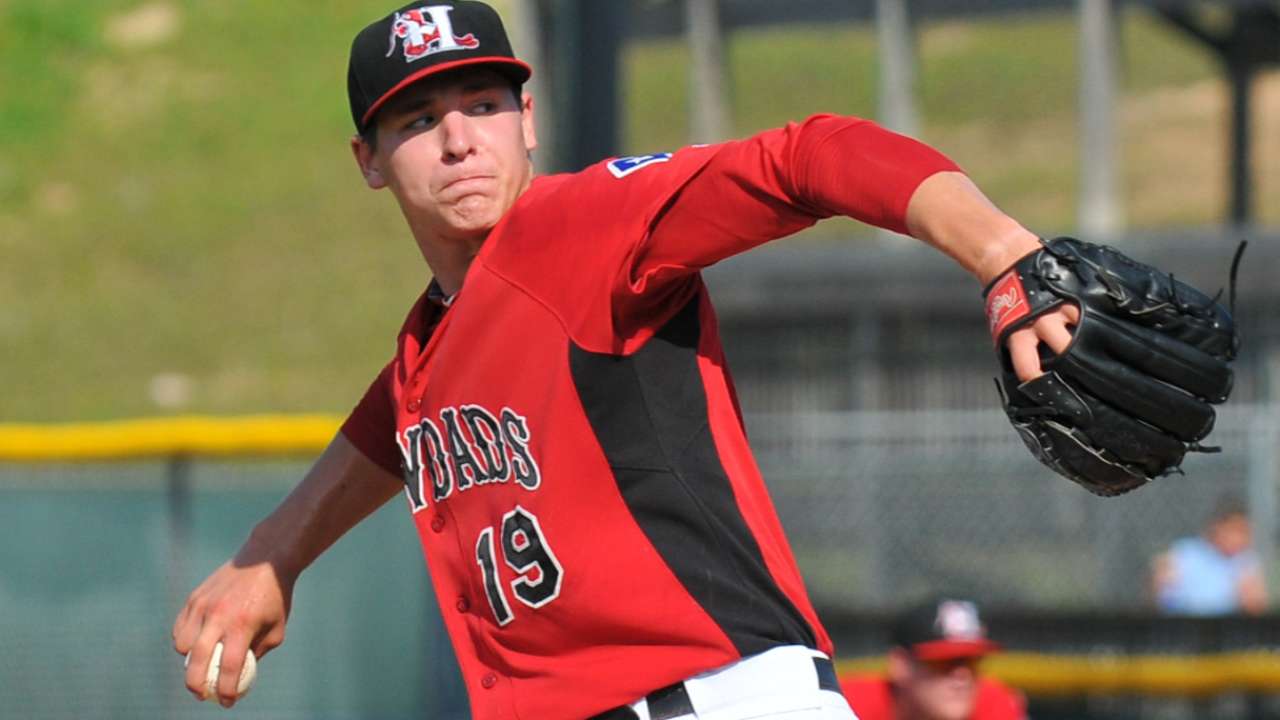 RHP Alec Asher, 23. He is 1-0 with a 2.77 ERA in two starts at Triple-A. "He's a strong, physical strike thrower," Jordan said. "His changeup needs to develop. The more he uses it, the better he'll get. Both [Eickhoff and Asher] have ability and have a chance to help us sooner than later."
From the Papelbon deal
RHP Nick Pivetta, 22. He has struggled since his promotion from Class A to Double-A, including three starts he made with Harrisburg before the trade. Pivetta has gone 0-1 with an 8.10 ERA in 10 innings with Reading. "I watched his last start," Jordan said. "He walked four in the first inning and struck out the side. [He has] a great arm. Just really easy velocity, up to 97. He's just not as refined as Thompson, Eickhoff and Asher, but he's got as good of an arm as any of them."
From the Revere deal
RHP Jimmy Cordero, 23. His fastball has hit 102 mph, but he has a 5.40 ERA in five appearances with Reading. "There's an argument that he's the best arm we have in our system," Jordan said. "I saw a breaking ball that will play. He just needs to learn how to pitch to the plate a little bit. Hitters need to be a little more uncomfortable. We can help him with that."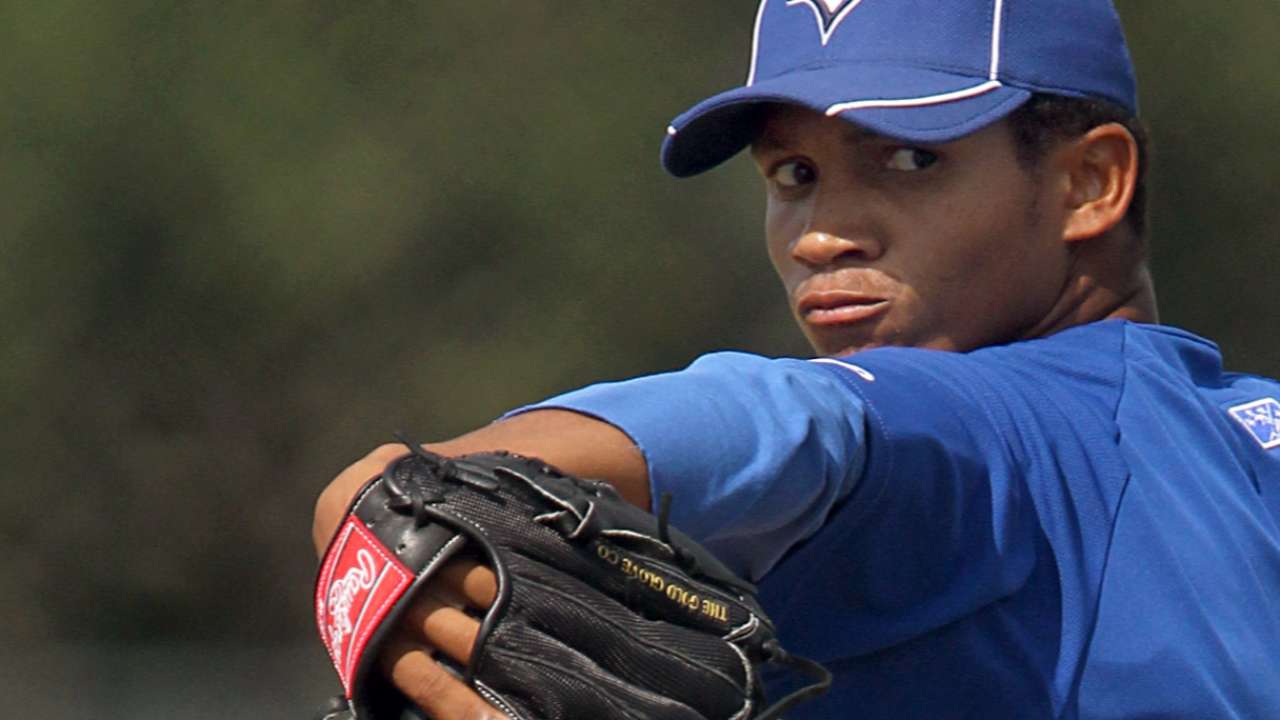 RHP Alberto Tirado, 20. He hits 99 mph on the gun. Tirado could return to the rotation next season, but at the moment, he has a 2.25 ERA in three relief appearances with Class A Clearwater. "He's got ability," Jordan said.
From the Rollins deal
RHP Zach Eflin, 21. Some think Eflin, the club's No. 9-ranked prospect, has a higher ceiling than current Phillies starter Aaron Nola. Eflin is 6-6 with a 3.67 ERA in 18 starts with Reading. "If he reaches his potential, he has an opportunity to be every bit as good, if not better, [than Nola], because his weapons are better," Jordan said. "Zach has pitchability. He's just a younger guy and doesn't quite know how to use his weapons to the degree that Nola or Eickhoff do at this time. But he can pitch."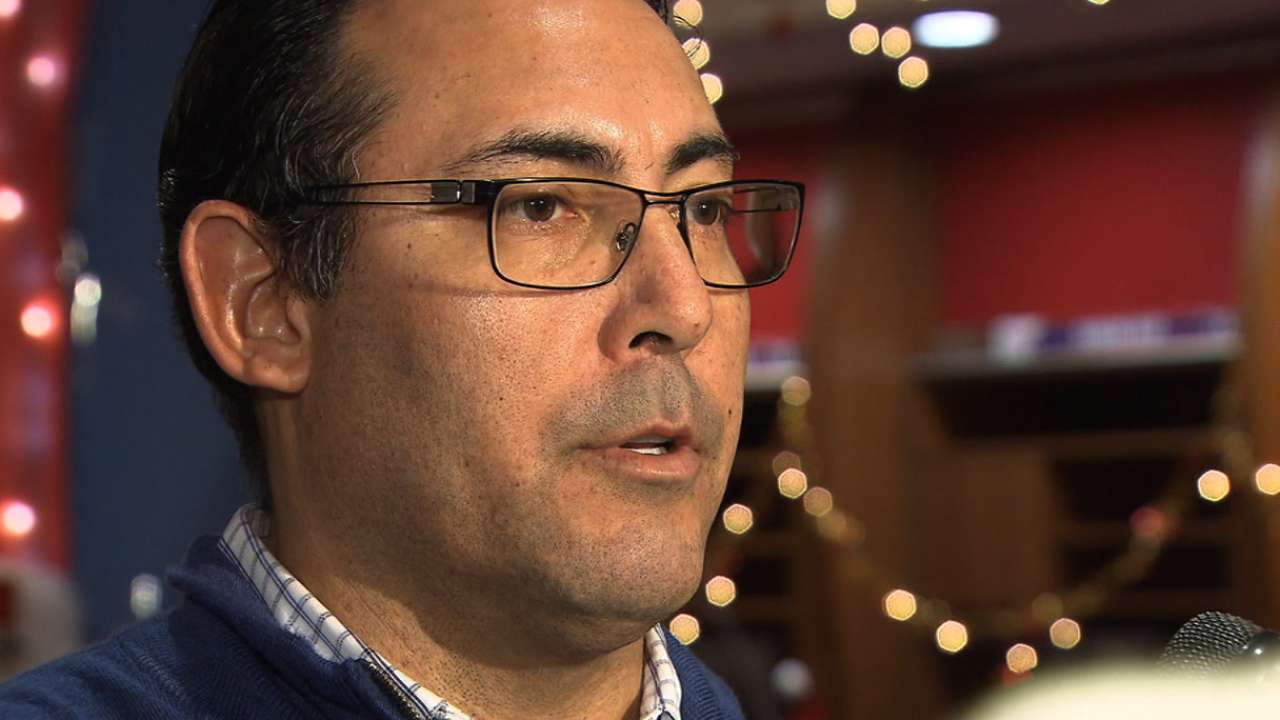 LHP Tom Windle, 23. The Phils moved him to the bullpen because they think his stuff will play better there. Windle is 2-0 with a 1.59 ERA in 12 relief appearances with Reading. He is likely to pitch in the Arizona Fall League. "The spike in his stuff has been a little sporadic," Jordan said. "There are nights you see exactly what you want to see from him in that role. There are nights it doesn't really play up. But he will show you two above-average Major League pitches out of the bullpen. He's going to be a tough look for a good left-handed hitter when all is said and done."
From the Byrd deal
RHP Ben Lively, 23. He was 8-7 with a 4.17 ERA in 22 starts with Reading before he went on the DL with a strained right shoulder. "Ben had a good year, not a great year," said Jordan, who discussed Lively before the injury was announced. "He likes to pitch with his fastball, but the secondary pitches have to be developed as you move up. I think that's kind of the resistance he's run into. We've got to sharpen up the breaking ball, slider and changeup. I like Ben. He's an aggressive, confident competitor."
From the Bastardo deal
RHP Joely Rodriguez, 23. He is 6-8 with a 5.88 ERA with Reading and Lehigh Valley. "He's set himself up to finish the season very strong," Jordan said. "In his last start, he resembled the guy we saw in the Fall League. I really liked what I saw. He just lost his way a little bit. He got out of his delivery. That's why we put him in the 'pen. He's back in the rotation, and that's where we want him to finish the season."
Todd Zolecki is a reporter for MLB.com. Read his Phillies blog The Zo Zone, follow him on Twitter and listen to his podcast. This story was not subject to the approval of Major League Baseball or its clubs.