In key stretch, Bradley making swings count
Outfielder using recent promotion to tweak approach, work way into Boston's plans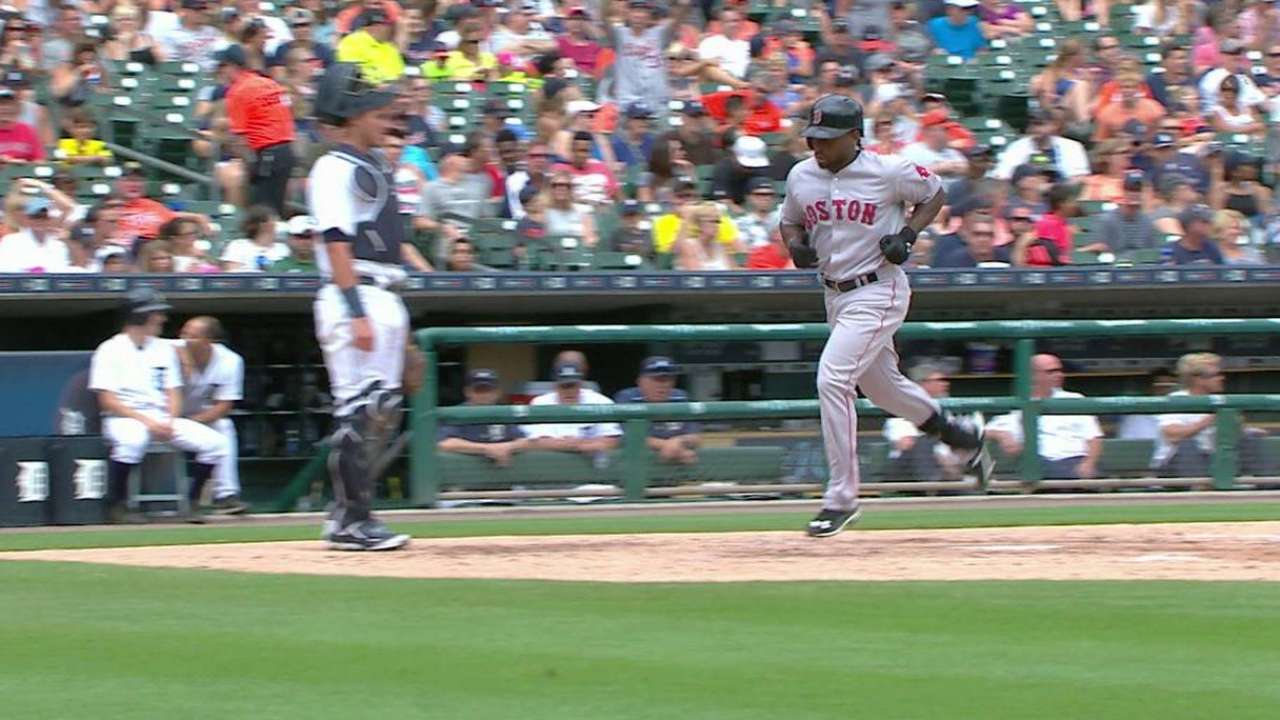 MIAMI -- Jackie Bradley Jr. was in danger of falling off the radar, his dazzling glove and cannon arm being overshadowed by the perception that he couldn't hit in the Major Leagues.
Mookie Betts' concussion on July 28 led to Bradley again being promoted from Triple-A Pawtucket and manager John Farrell committing to him every day for a two-week period.
Initially, the results were all too familiar -- Bradley went 1-for-19 in his first seven games filling in for Betts. But over the past six games, Bradley has gone 7-for-20 with two triples, a homer and four walks.
The player who was once regarded as a key part of the future for the Red Sox might just wind up living up to that hype.
"I never had doubts in myself," said Bradley. "I just felt like it was all a matter of time. I've always had faith and confidence in myself, and I feel that's one of the things that you should always keep."
Perhaps more important are the adjustments Bradley has made. Though the outfielder is reluctant to go into specifics, hitting coach Chili Davis has noticed the adjustments in approach and execution.
"He's working on just being freer, easier and not as jerky," said Davis. "He was complaining of feeling as if he was jumping off the ball. We've done drills with him to be freer, and he's actually bought into them. He's just really flowing through the ball, closing the gap with breaking balls and being able to stay with them longer. I like the direction he's going in."
The volume of work Bradley put in behind the scenes was never the issue.
"My point to him was that you can come in here and take 100 swings, and it means nothing," said Davis. "You can take 25 swings, and all 25 swings have a meaning. And he's done that. He's come in here and he's worked with a purpose, and it's paying off on the field."
Bradley's track record from college to every level of the Minors was one that consisted of strong offensive performance. Though there's a gap between Triple-A and the Majors in terms of the caliber of pitching and the scouting reports, it was stunning when Bradley hit .198 with 121 strikeouts and a .531 OPS in 423 plate appearances for Boston last season.
How good a player would Bradley be if he can translate that success with the bat at the highest level?
"I'm telling you, man, he puts the offense with that defense, and you've got a star player," said Davis. "It's up to him, how he works, how he takes it to the field, how he takes it into a real game. But the defense and the speed and the arm -- you put the offense with that, and it can open up some eyes. I think everyone in this organization sees the ability. Everyone in the organization is waiting for him to put it together, and it seems like he's heading in that direction."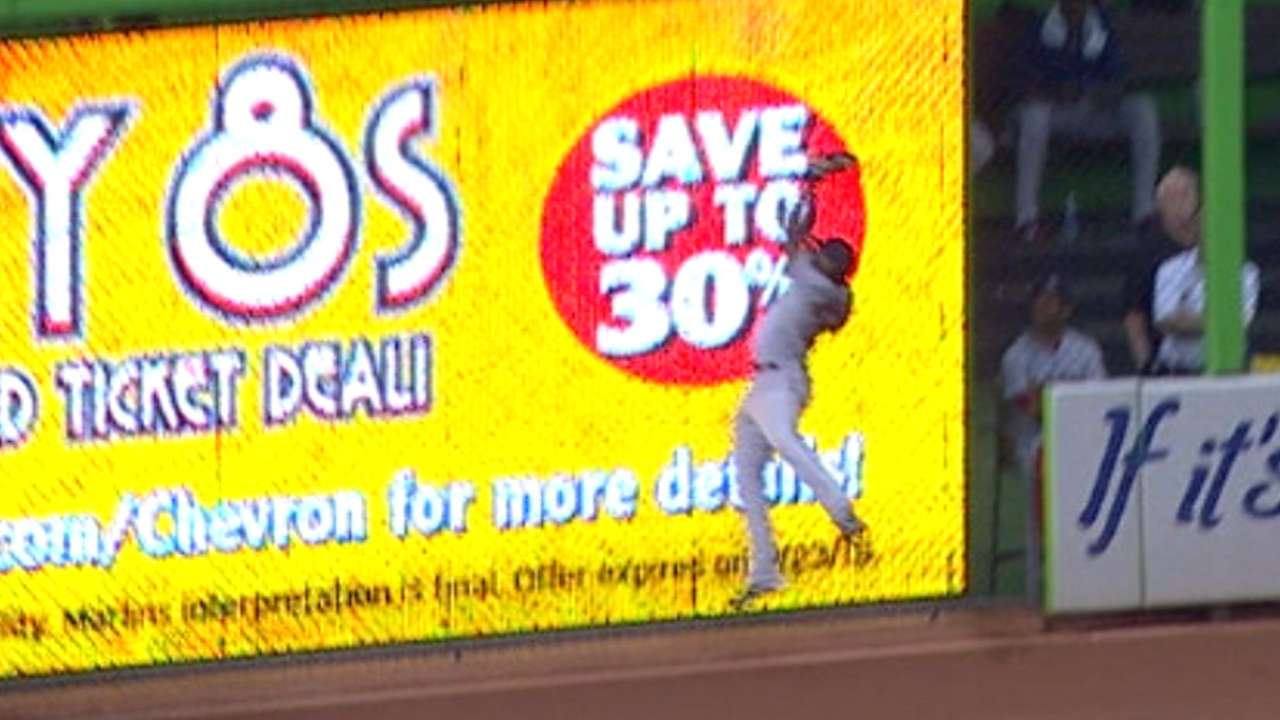 While the club also has Betts, Rusney Castillo and Hanley Ramirez in the mix in the coming years, an offensively capable Bradley would be a welcome addition.
If Bradley can show enough with 48 games left in the season, perhaps the Red Sox will entertain a position switch with Ramirez for 2016. First base is one position that is wide open.
Betts has demonstrated this season that he can play center field every day in the Major Leagues. In the two games since Betts returned, Bradley started in left. Ramirez has been out with a nagging injury, and Farrell might have to get creative when he returns.
"Honestly, I think he's the best center fielder in the game, defensively," Farrell said of Bradley. "At the same time, Mookie has taken that job and run with it. We'll continue to get all of them on the field."
Bradley won't stress about things out of his control -- just like he didn't when he spent most of this season in the Minor Leagues.
"You can't," said Bradley, who is 25. "I have too much perspective in life to get down. I'm still … I want to say I'm young. You've got more things to focus on in life. It's just a game. I'm going to always treat it like it's just a game. It's not going to affect me or my personality or me as a person. At the end of the day, baseball is what I do, it's not who I am. That's another reason why it's easy to put things in perspective."
Ian Browne is a reporter for MLB.com. This story was not subject to the approval of Major League Baseball or its clubs.