Montero turning first base into second home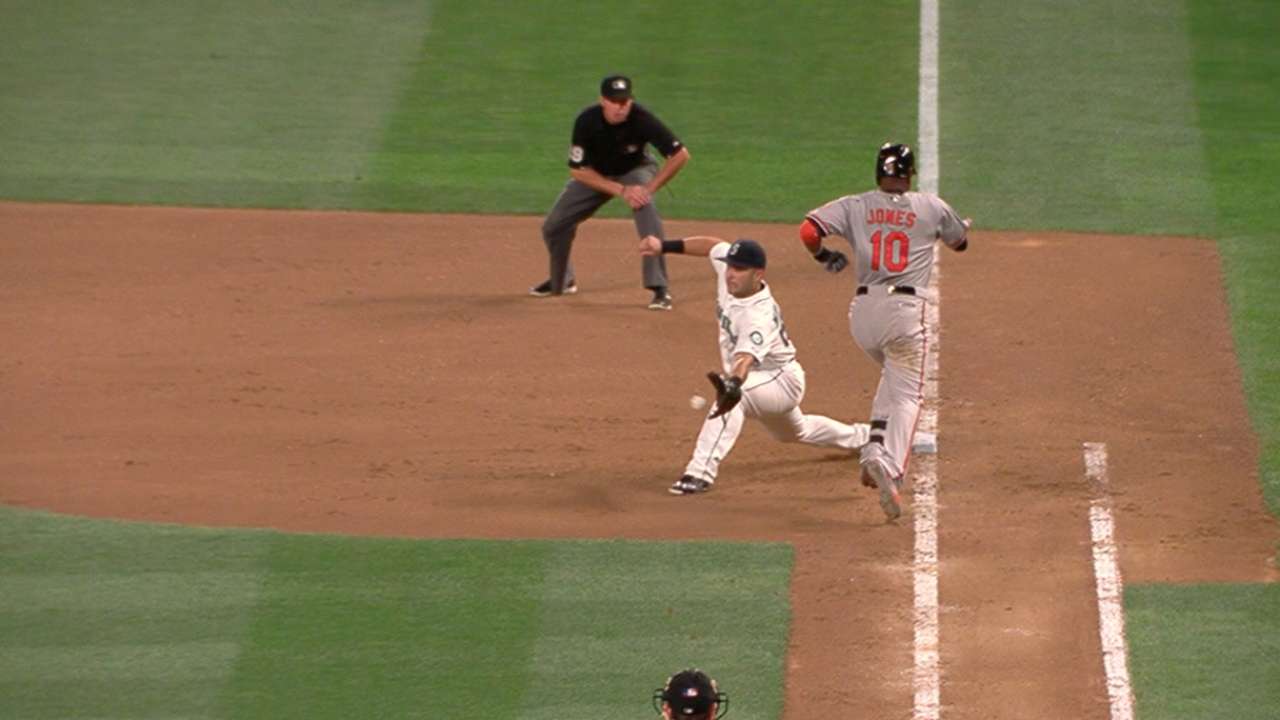 SEATTLE -- Nearly every sentence Jesus Montero uses includes the word "routine."
Since Spring Training, that routine -- which includes lifting, hitting in the cage and working with Mariners infield coach Chris Woodward -- has been important to Montero -- like taking care of family.
"You have to take care of all the family, it's the same thing here," Montero said. "With the struggles that I had the last couple years, I was trying to figure out how things were going to be better for me. This has been working for me, so I'll try to do it every single day."
Things have been better for Montero after two of his most difficult years. In 2013, he was suspended 50 games for violating the Joint Drug Prevention and Treatment Program following Major League Baseball's investigation of Biogenesis. In '14, Montero showed up to Spring Training 40 pounds above his target weight.
"That was when he dedicated his life to what he's doing now," Woodward said. "I'm not surprised by it, because we worked every day in Spring Training. But it was prior to that when he made the decision in his life to go after it."
Montero shed 45 pounds prior to Spring Training this season, showing up to camp physically capable of learning from Woodward how to play first base like an athlete. Two weeks after Seattle called up Montero from Triple-A Tacoma to get an extended at the 25-year-old, that work is evident.
Montero's lateral quickness and ability to read balls off the bat can improve, Woodward said, but the fear of playing first base is gone. Montero trusts his hands more, and he'll attack balls as opposed to trying to block them like a catcher would -- the result of Woodward rifling hundreds of ground balls at Montero as hard as possible.
Montero is more instinctual when it comes to chasing down fly balls in foul territory, and Woodward estimated he hit 2,000 fly balls to Montero during Spring Training.
"It took me a while to get used to it," Montero said of first base. "In Tacoma, I played almost every single game at first base. I'm just trying to work on my feet, how I move and how to anticipate every play."
Sometimes that anticipation can prove more difficult, like on Sunday against the Rangers, when Prince Fielder grounded a hard-hit ball past Montero for a hit.
"So far, he's done a pretty good job, other than the one Fielder hit that was by him," Mariners manager Lloyd McClendon said. "I think most of us, it would've [gone] by. He still has a ways to go, but he's better."
Montero, who converted to first base from catcher after tearing his left meniscus in 2013, said developing the muscle memory of the position has been the biggest part of the routine. He's still developing his touch on throws to second base, underhanded tosses to pitchers and picks on short-hopped throws.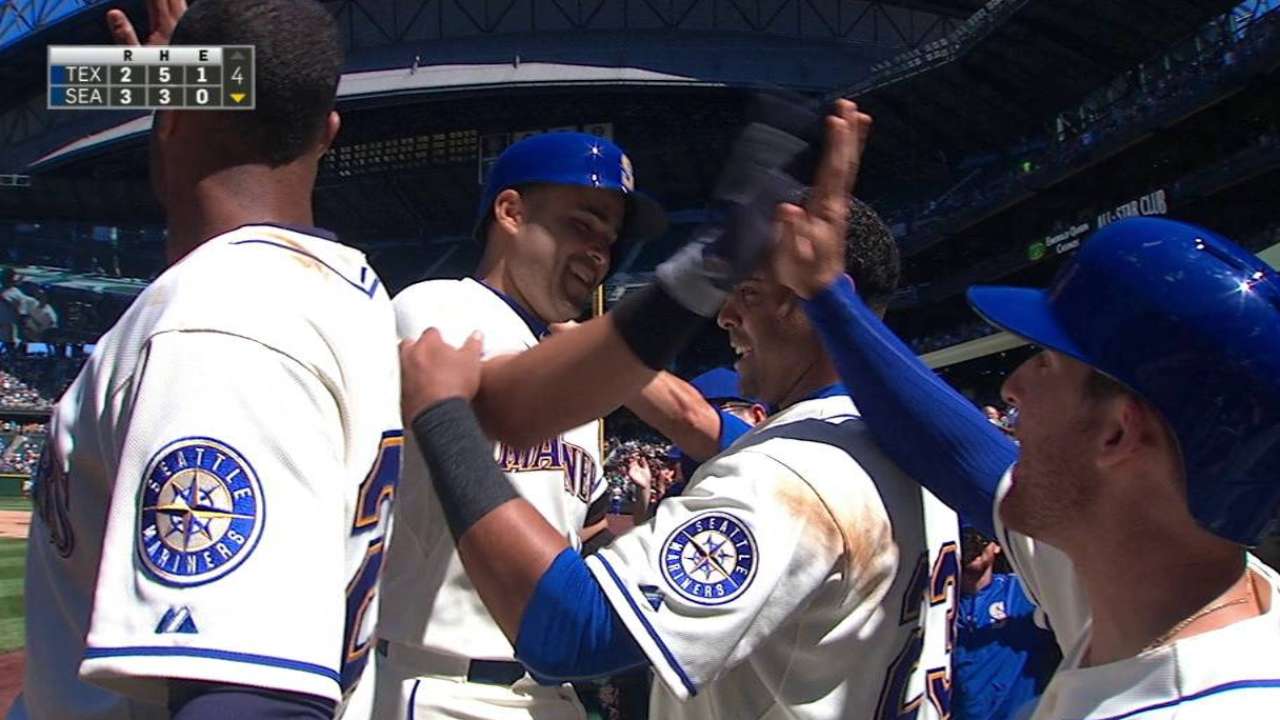 It appears Montero has also regained some of his feel against Major League pitching. After leading the Pacific Coast League in hitting this season, he's hitting .289 in 16 games with Seattle. On Sunday, Montero launched a two-run home run off Rangers pitcher Colby Lewis to put the Mariners ahead in a 4-2 win. He said he's been looking for moments like these since he was acquired by Seattle in 2012. Montero would certainly like them to become part of his routine as well.
"I want to show them I can hit. You know, I don't want to be back down, for sure," Montero said with a laugh. "But I'm just trying to do my best out here. It's not easy, but it's been fun."
Andrew Erickson is an associate reporter for MLB.com. This story was not subject to the approval of Major League Baseball or its clubs.