ICYMI: Kemp goes yard, but Friars fall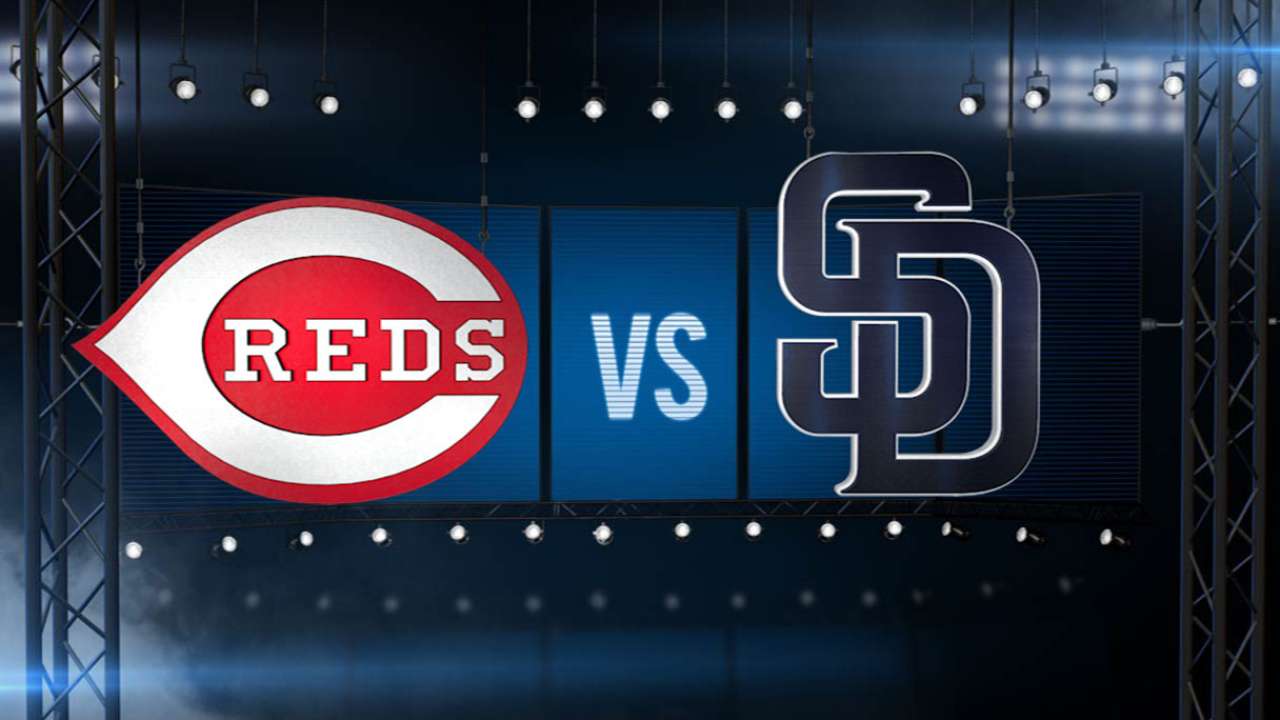 Less than 24 hours after the offense put on a veritable clinic, the Padres could not give an encore performance as they fell, 7-3, to the Reds on Wednesday. Despite showing promise early with a three-run first inning, the team's bats were stymied by the Reds rookie Raisel Iglesias as San Diego managed only two hits in the final eight innings of Wednesday's series finale.
James Shields surrendered three runs on three hits in the first inning before settling down. The control and poise that Shields had shown for the remainder of the game was only interrupted by a balk in the third inning that would result in a run for the Reds. Overall, Shields surrendered five earned runs on six hits and four walks while striking out seven over 6 1/3 innings.
Shawn Kelley, Marc Rzepczynski and Kevin Quackenbush combined for 1 2/3 scoreless innings with three strikeouts. Lefty reliever Frank Garces, however, once again struggled and surrendered a two-run shot to Joey Votto in the top of the ninth. It was the third home run that Garces had given up in his last two outings.
Matt Kemp headlined the Padres' offense with a three-run homer in the first inning, his 12th of the season. Outside of Kemp's dinger, the Friars only managed to pound out four hits in the game: Derek Norris smashed his 24th double of the year, while Justin Upton, Jedd Gyorko and Yonder Alonso each recorded a base knock.
Despite being unable to complete the sweep, the Padres closed out their homestand with a series victory over the Reds after taking two out of three.
In case you missed it, here's a look at some stories and highlights that may have passed you by:
Padres postgame recap: Padres denied home sweep by Reds
Shields strikes out seven batters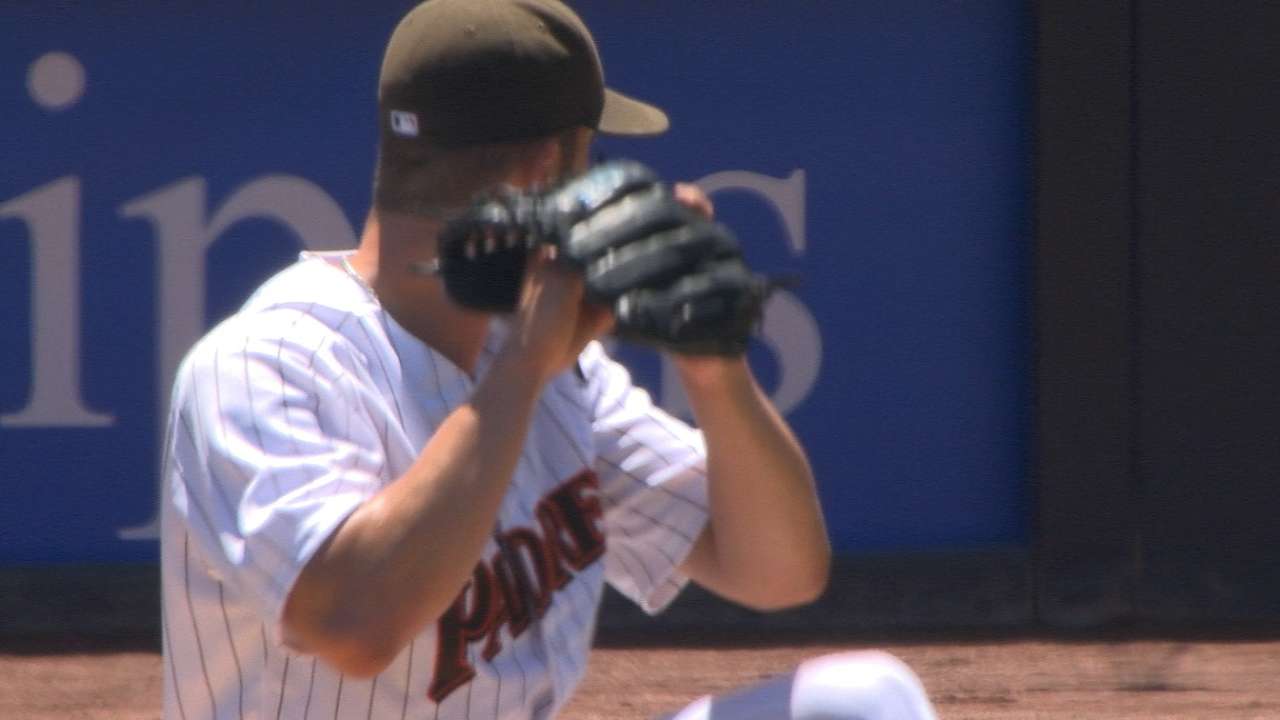 Kemp launches a three-run homer
Rzepczynski pitches the Padres out of a jam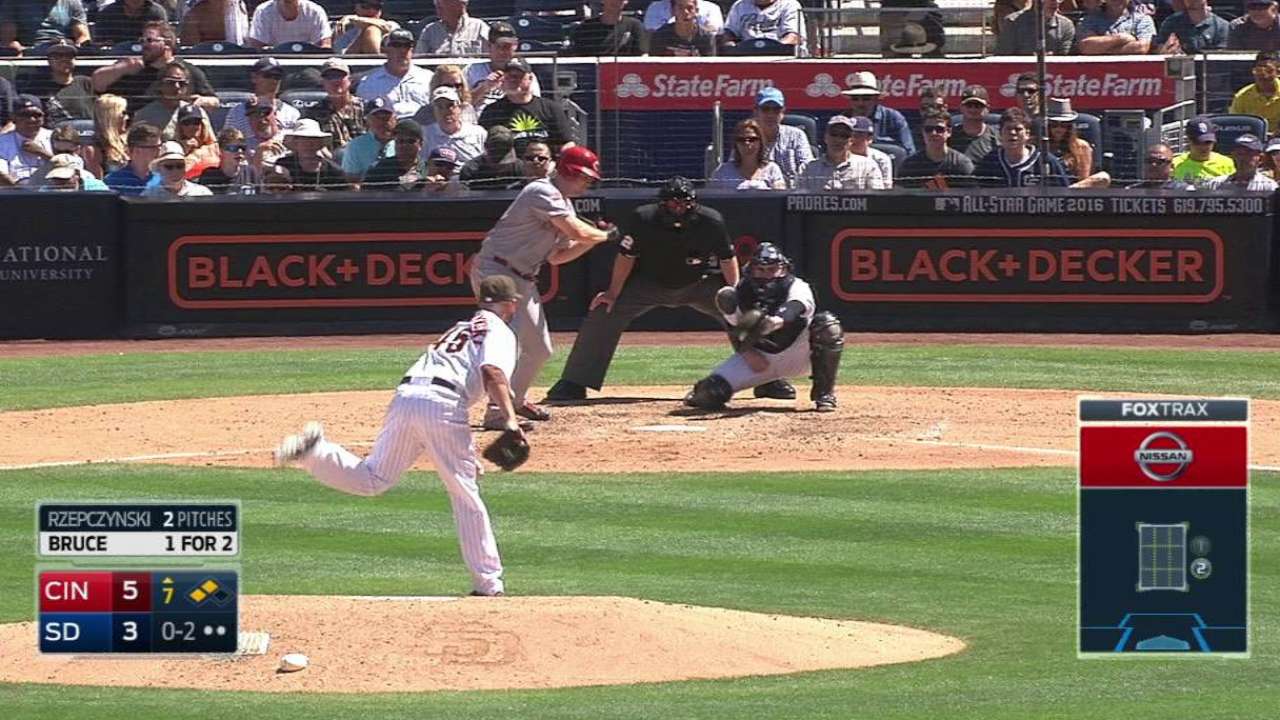 Crucial mistake in finale befalls Friars: Shields: Miscommunication caused balk
Veteran southpaw finding groove in new home : Rzepczynski reliable lefty in SD bullpen
Padres rookie has great hometown turnout in debut: Cascade turns out for Rea's MLB debut
Down on the Farm: Minors moves return VanMeter to Fort Wayne
Murph's Musings: Murphy discusses Spangenberg, Shields hitting eighth and Rea's debut
Game Notes vs. CIN (08.12) Shields, Padres look to Closeout Homestand on a High Note
Looking forward:
Friar Forecast: Padres hit the road, send Ross to hill at Coors
Friday's probable pitchers: Tyson Ross (8-9, 3.39 ERA) vs. Yohan Flande (2-1, 3.86 ERA)