Hamilton to have MRI on left knee on Friday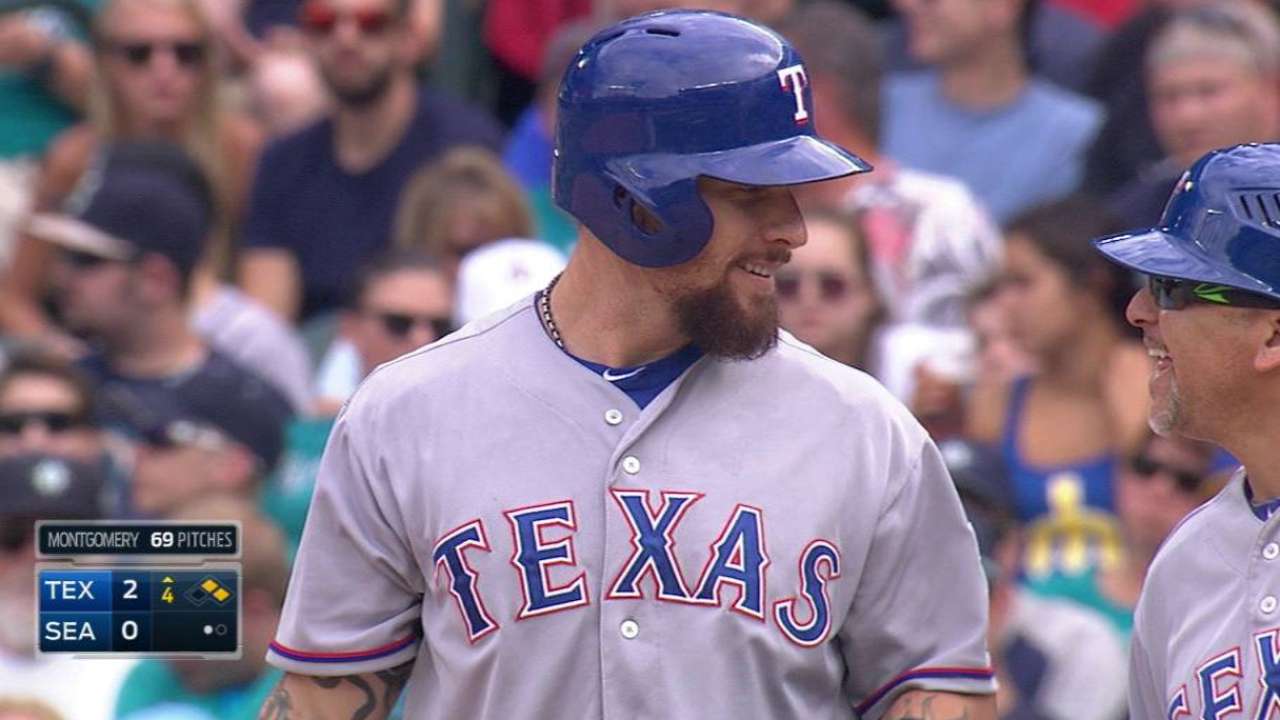 MINNEAPOLIS -- Josh Hamilton is scheduled to have an MRI on his sore left knee on Friday after the Rangers return to Texas.
Hamilton was out of the lineup for a second straight day while dealing with soreness in the knee. He has already been bothered by left groin and hamstring issues this season and his problems with the knee may be related to that.
"When those aren't allowed to work like they are supposed to, they haven't kept the stress off the knee," Hamilton said.
Hamilton has had issues with his knees in the past, usually with a bone bruise.
"That's what it has been in the past," Hamilton said. "A lot of times you go by what has happened in the past. This feels more unstable than normal."
Hamilton did not play Wednesday night in an 11-1 loss to the Twins, but was available as a pinch-hitter. The Rangers were hoping to stay away from using him on Thursday before he has the MRI and can be examined by Dr. Keith Meister.
"Obviously it's a situation where the guy is banged up," manager Jeff Banister said. "If we can get through the game where we need it and not use him, that would be great. If he is able to hit off the bench and there is a need, I would be okay with it. But we would like to have a game where we don't need him."
The Rangers acquired Hamilton from the Angels on April 27 while he was still recovering from offseason shoulder surgery. Hamilton missed all of Spring Training and wasn't activated by the Rangers until May 25. He was on the disabled list from June 1-29 because of the strained left hamstring and has also been out of the lineup on occasion when the groin was sore.
"I don't know how the lack of Spring Training factors into it," general manager Jon Daniels said. "Maybe it does and maybe it doesn't."
The Rangers are hoping a full offseason working with conditioning coach Jose Vazquez and a full Spring Training will make a difference for Hamilton next season.
"It can only help," Daniels said. "As much as he has worked on his own, I don't think it is any substitute for working out with Jose and working out in a baseball environment."
Hamilton has played in 36 games for the Rangers and hit .252 with five home runs, 19 RBIs and a .415 slugging percentage.
"It's frustrating," Hamilton said. "Tremendously frustrating. I feel like any time I'm close to where I want to be, something else comes up. That's frustrating. My swing starts to feel good and I strain something. That's really frustrating."
T.R. Sullivan is a reporter for MLB.com. Read his blog, Postcards from Elysian Fields, follow him on Twitter @Sullivan_Ranger and listen to his podcast. This story was not subject to the approval of Major League Baseball or its clubs.