Young Rox arms depending on Hundley's guidance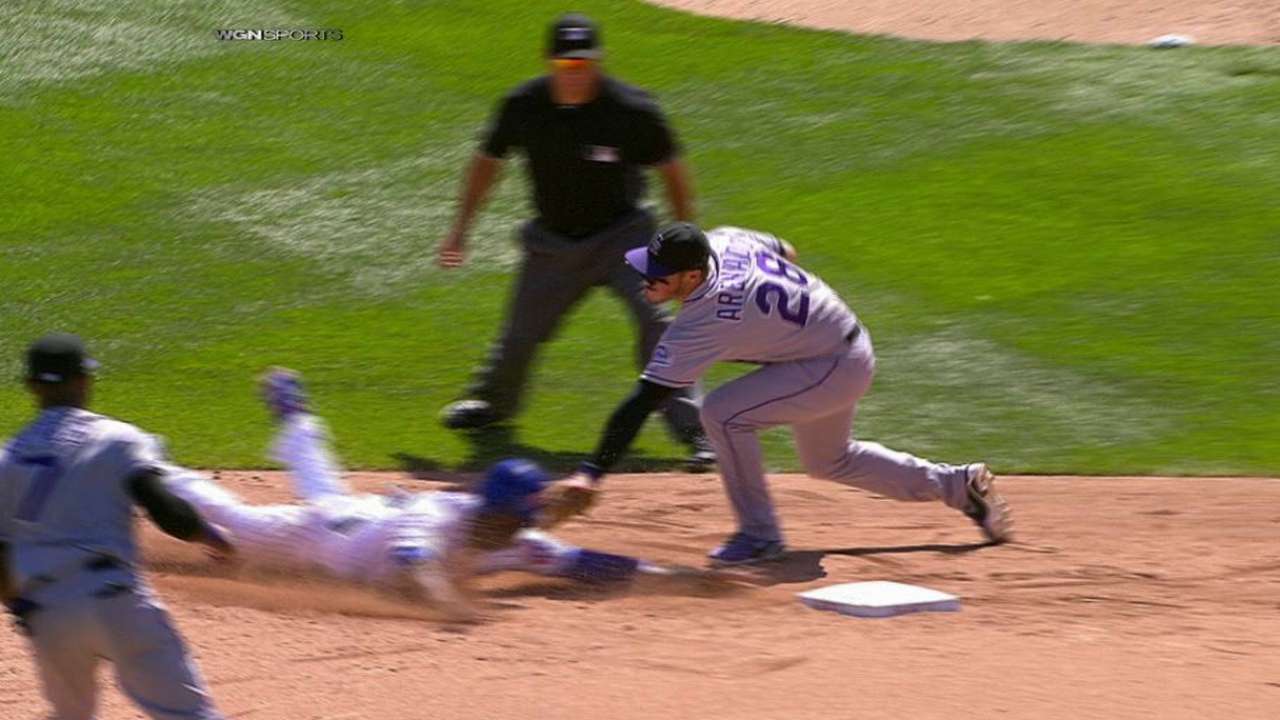 NEW YORK -- As the Rockies continue to try to develop their young pitching staff through the rest of this season, they also have a valuable asset behind the plate to assist.
Catcher Nick Hundley, who is in his eighth season in the Majors, has served as a steady presence for Colorado's starters as they try to adjust, not only to life in the Majors, but also to pitching at Coors Field.
"Whenever [Hundley is] back there, you just have another level of confidence, because you know he knows what he's doing," rookie right-hander Jon Gray said. "He's been in this league for a while. He's a vet, so I have all the trust in the world in him. He's what's getting us by."
Gray paused, then added with a smile, "If it wasn't for him, I would probably throw the wrong pitches almost every time."
Although Hundley didn't have a reputation as an elite pitch-framer when he signed a two-year, $6.25 million deal with the Rockies this past offseason, he was known to handle a pitching staff well, a quality that is difficult to quantify.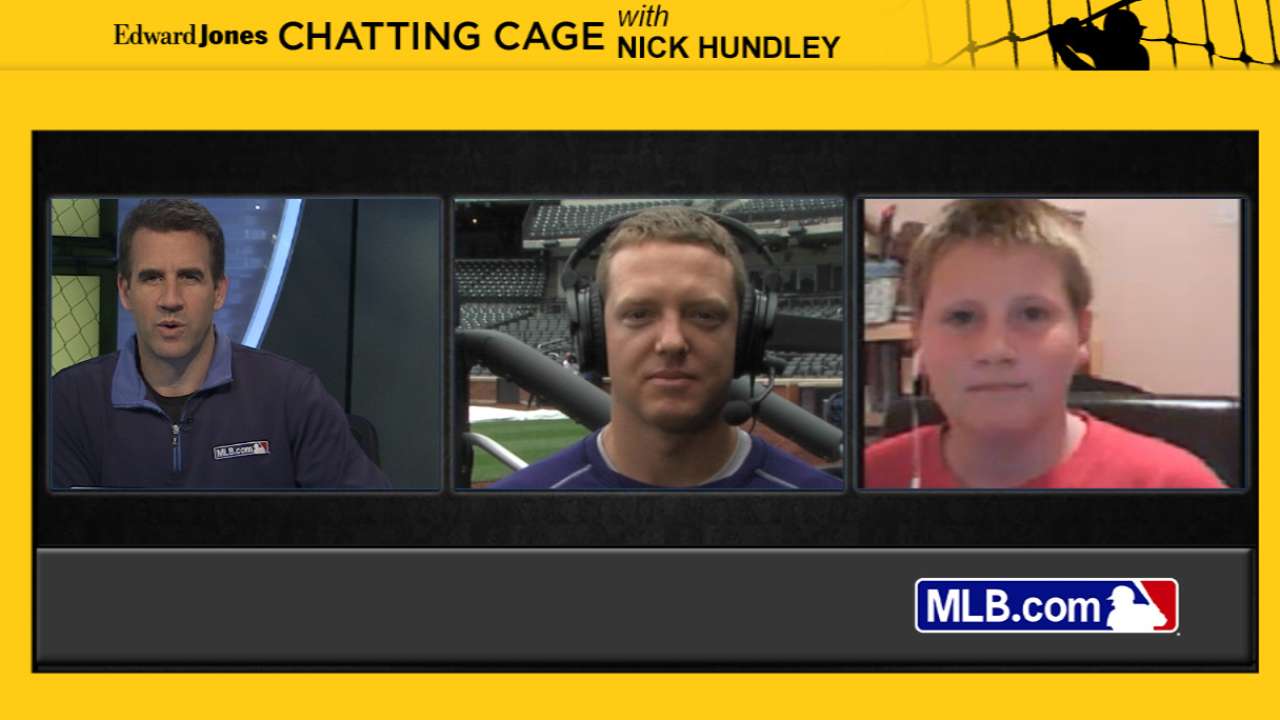 The Rockies sought a catcher with his veteran leadership, and Hundley has welcomed the challenge of navigating a pitching staff at the hitter-friendly Coors Field, especially one that is fairly inexperienced.
Four of the five current Rockies starters are under the age of 30, the exception being Jorge De La Rosa. Left-hander Chris Rusin, 28, leads the under-30 group with 33 career starts.
"It's great. You remember what it was like when you were in that stage of your career," Hundley said. "Fortunately, I've been able to play for a little while now, so if they have some questions that I'm able to answer, so be it. But at the same time, I try to teach them how to get their routines, have a plan so they're the same every day."
Hundley has been especially important to the development of Gray -- the Rockies' top pick in the 2013 Draft and their top-ranked pitching prospect and No. 2 prospect overall, according to MLBPipeline.com. The Rockies are handling Gray carefully with a pitch count and innings limit, and they are happy to have a veteran behind the plate to help him through games.
"It's unreal," Gray said. "You really don't have to worry about anything. All you're focused on is making the pitch, because you know that [Hundley is] calling the right one."
Jamal Collier is a reporter for MLB.com. Follow him on Twitter at @jamalcollier. This story was not subject to the approval of Major League Baseball or its clubs.