MLB.com Columnist
Fred Zinkie
Rusney, Smyly may offer waiver-wire value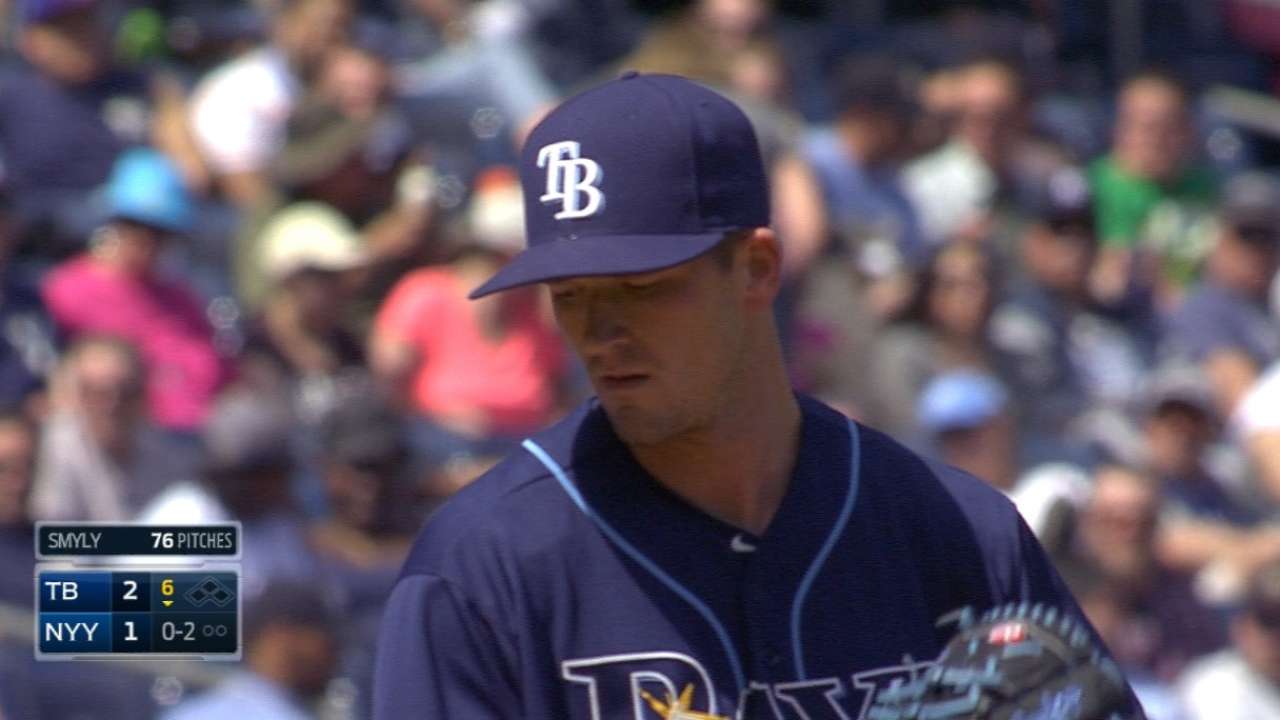 With the stretch run upon us, this week's 10-pack is full of players who can make a notable difference in the coming days. Owners who assess their waiver-wire options wisely will find useful hitters at a variety of positions, serviceable two-start pitchers and talented closers.
Nick Hundley, C (Rockies): Hundley has benefited from joining the Rox, as he has posted a .353/.386/.571 slash line at Coors Field this season. Owners who are living with mediocre production from the catcher position could use the 31-year-old on a short-term basis, as Colorado opens a nine-game homestand on Friday.
Consider in: 12-team mixed
Jonathan Schoop, 2B (Orioles): With 25 homers across 595 career at-bats, the 23-year-old offers power that few middle infielders can match. Schoop hit .209 during his rookie season in 2014, which -- combined with a lengthy stint on the disabled list in 2015 -- has kept him on waivers in mixed leagues for most of the season. With a .302 batting average, the sophomore has earned a chance to join the lineup in deep mixed formats.
Consider in: 15-team mixed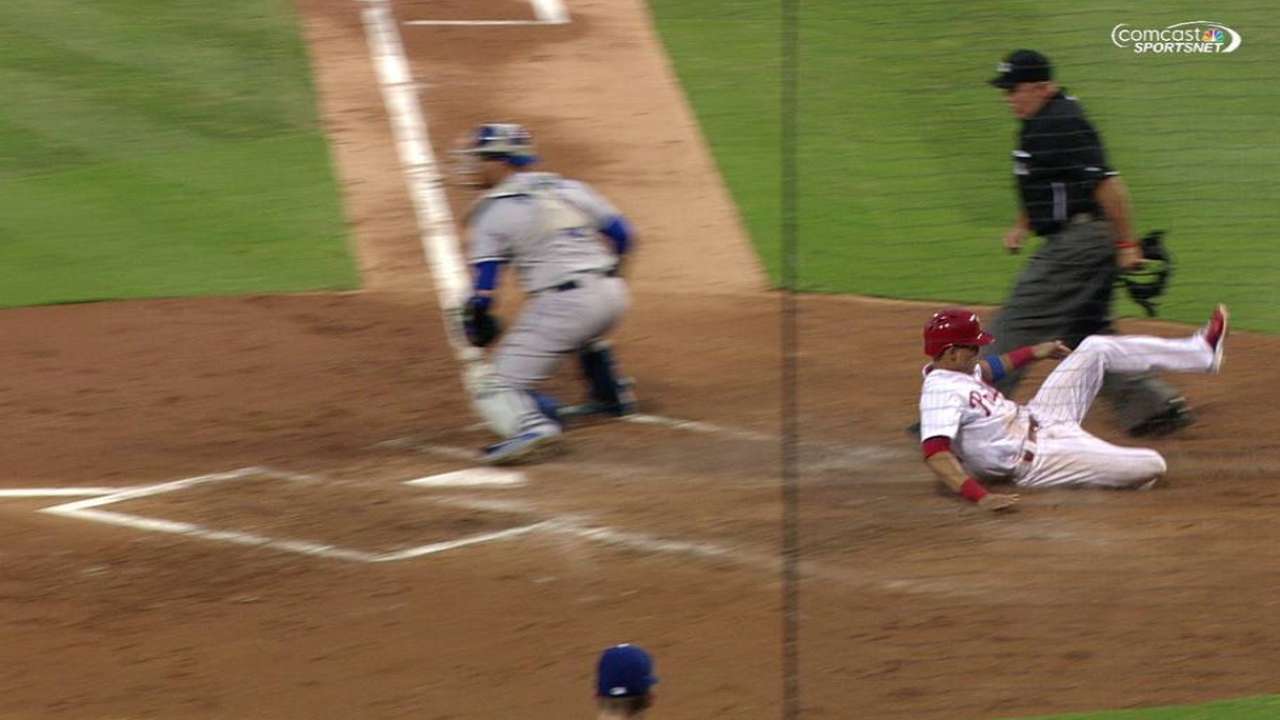 Odubel Herrera, OF (Phillies): The rookie has held his own this year, hitting .287 with six homers and 11 steals across 356 plate appearances. Some first-year players hit a wall late in the campaign, but Herrera has excelled this month to the tune of a .349 batting average. The 23-year-old -- who is eligible at second base is most leagues -- is a key reason for the Phillies' second-half surge, and he should be owned in many mixed formats.
Consider in: 12-team mixed
Jayson Werth, OF (Nationals): The 36-year-old has spent considerable time on the disabled list this season, and when healthy, he has hit .192 with three homers across 151 at-bats. Despite his struggles, Werth should be rostered in most leagues. He posted an impressive .304/.396/.491 line across the previous two seasons, which gives him more potential than most players on waivers to make a difference down the stretch.
Consider in: 10-team mixed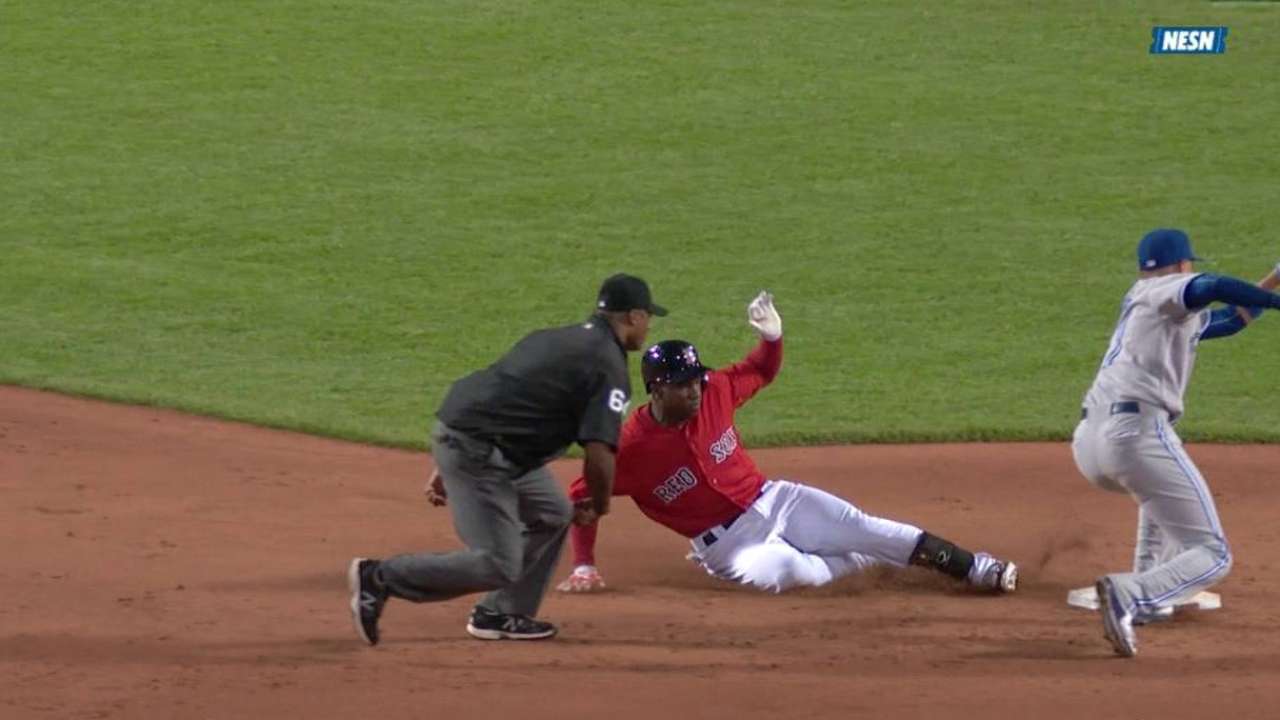 Rusney Castillo, OF (Red Sox): Owners who gave up on Castillo when he struggled in his initial chance to secure a full-time role during May and June need to follow Boston's lead and give the outfielder a second chance. Since being recalled on July 27, the 28-year-old has hit .327 with one homer and two steals across 53 plate appearances. Playing for 2016, the Red Sox will certainly give Castillo plenty of chances down the stretch to prove that he is part of the club's future.
Consider in: 10-team mixed
Matt Garza, SP (Brewers): From 2007-14, Garza was a useful mixed-league starter who posted a 3.74 ERA. This season, he registered a first-half 5.55 ERA with a 1.55 WHIP and fell to waivers in most mixed formats. The right-hander made good use of the time off during the Midsummer Classic, as he has produced a 2.55 ERA and a 1.22 WHIP across four second-half starts. With a pair of outings on tap for the coming week, Garza once again deserves mixed-league attention.
Consider in: 12-team mixed
Drew Smyly, SP (Rays): With a 3.23 ERA and a 1.15 WHIP as a big leaguer, Smyly clearly deserves a roster spot in all mixed leagues when he returns from a lengthy DL stint. After making a Triple-A rehab start on Tuesday night, the 26-year-old is expected to rejoin the Rays rotation as soon as the beginning of next week. This is the time for mixed-league owners to add Smyly, as he could hit the ground running in a two-start stanza.
Consider in: 12-team mixed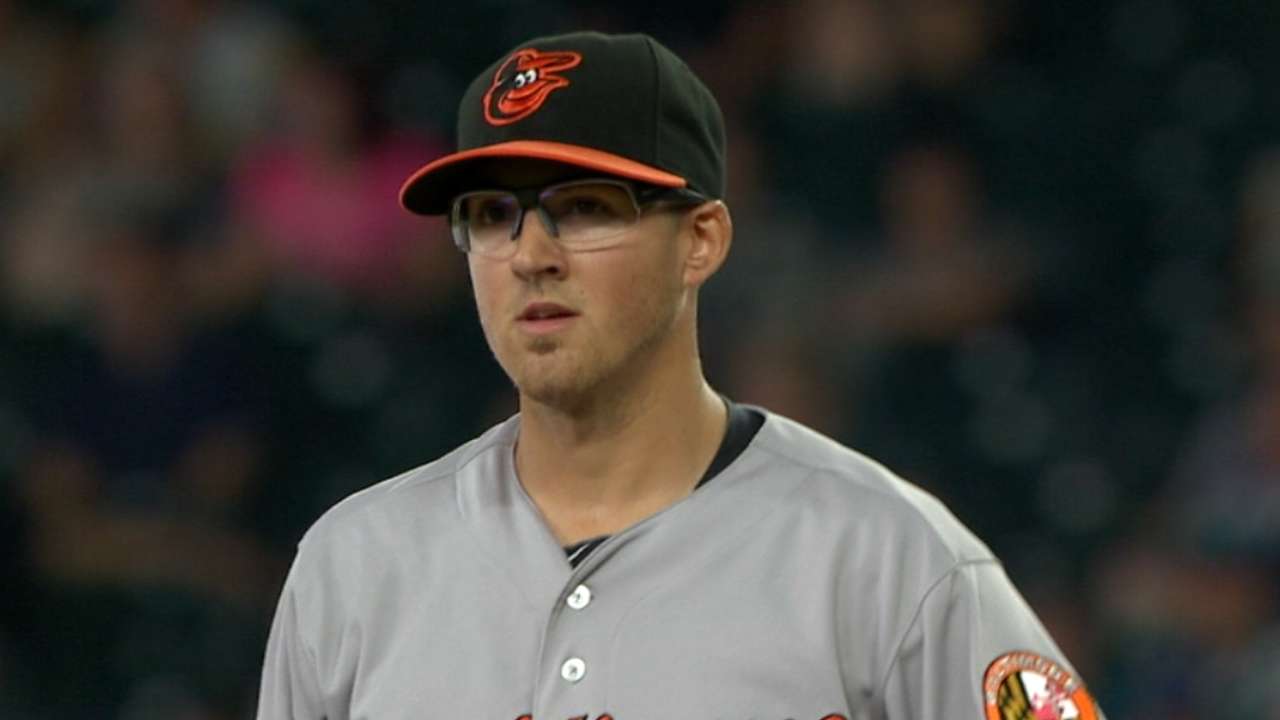 Kevin Gausman, SP (Orioles): Finally a full-time member of the O's rotation, Gausman posted a 2.61 ERA and 0.92 WHIP across his initial three starts of the second half before enduring a rough outing against the Angels. Due to his inconsistent season-to-date results, the talented 24-year-old is sitting on waivers in many mixed leagues. With a pair of outings on tap next week against lineups that have struggled this season against right-handers (Mets, Twins), Gausman could be a useful one-week addition in shallow formats.
Consider in: 10-team mixed
Roberto Osuna, RP (Blue Jays): Osuna has been the Blue Jays' closer since roughly the middle of June, but few mixed-league owners initially noticed, as he had collected just four saves by July 24. The recent enhancements to Toronto's starting staff and setup crew have enabled the club to win more close games, and the 20-year-old has picked up seven saves since July 25. With a 2.09 ERA and a 0.89 WHIP, the rookie clearly has the skills to help mixed-league owners if the Blue Jays can continue to give him save chances.
Consider in: 10-team mixed
Alex Wilson, RP (Tigers): With a lifetime 5.9 K/9 rate, Wilson does not fit the regular profile of a big league closer. Fantasy owners who look past Wilson's low strikeout rate and focus on his 1.78 ERA and 0.95 WHIP since the start of 2014 may wind up with one of the AL's most effective stoppers down the stretch. Although Wilson will not contribute as many whiffs as other closers, his helpful ratios will make him more than a one-category contributor. On a Tigers squad that still boasts an effective offense, the 28-year-old should not be on waivers in most leagues.
Consider in: 12-team mixed
Fred Zinkie is the lead fantasy baseball writer for MLB.com. Follow him on Twitter at @FredZinkieMLB. This story was not subject to the approval of Major League Baseball or its clubs.