CarGo: deGrom is MLB's best pitcher
Mets righty hurls seven shutout innings, K's 10 Rockies, lowers ERA to 2.03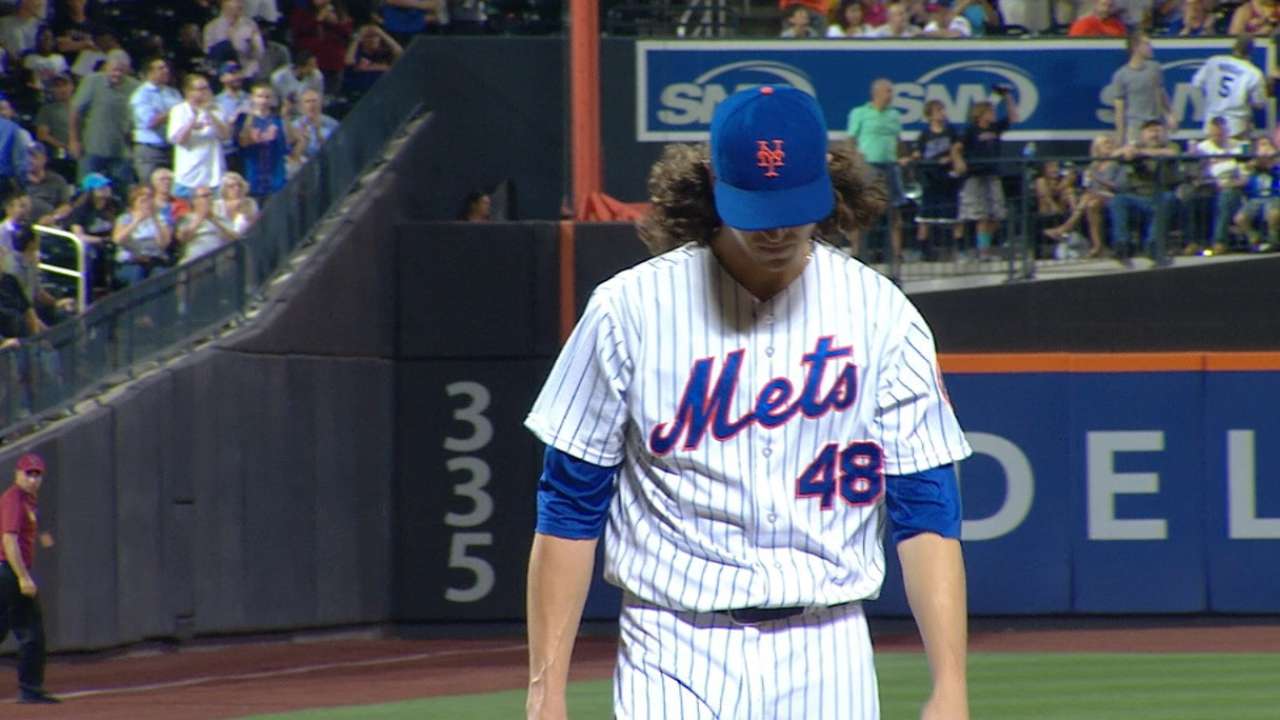 NEW YORK -- Though he insists that he doesn't quite notice, there it is, up in the lights like a bright neon parakeet, Jacob deGrom's unassuming run at history. And every time he pitches at Citi Field, that shining number tucked inside the scoreboard box marked "ERA" drops.
Not since 1985 have two pitchers finished with sub-2.00 ERA in the same season. On Wednesday, deGrom continued his march toward changing that with seven more shutout innings in New York's 3-0 win over the Rockies. After sidestepping trouble in the previous two innings, deGrom walked off the mound after a breezy seventh with 10 strikeouts on the night and a 2.03 ERA on a season that's only forecast to improve.
"deGrom is the best pitcher in the game, hands down," said Rockies slugger Carlos Gonzalez, who this season has already thrice faced the Dodgers' Zack Greinke and twice homered off Washington's Max Scherzer. "His stuff is the best I've seen all year."
Even with the Mets planning to return to a six-man rotation in September, deGrom should get eight more starts. And if it all breaks right, those could come against eight teams that are currently a combined 71 games under .500.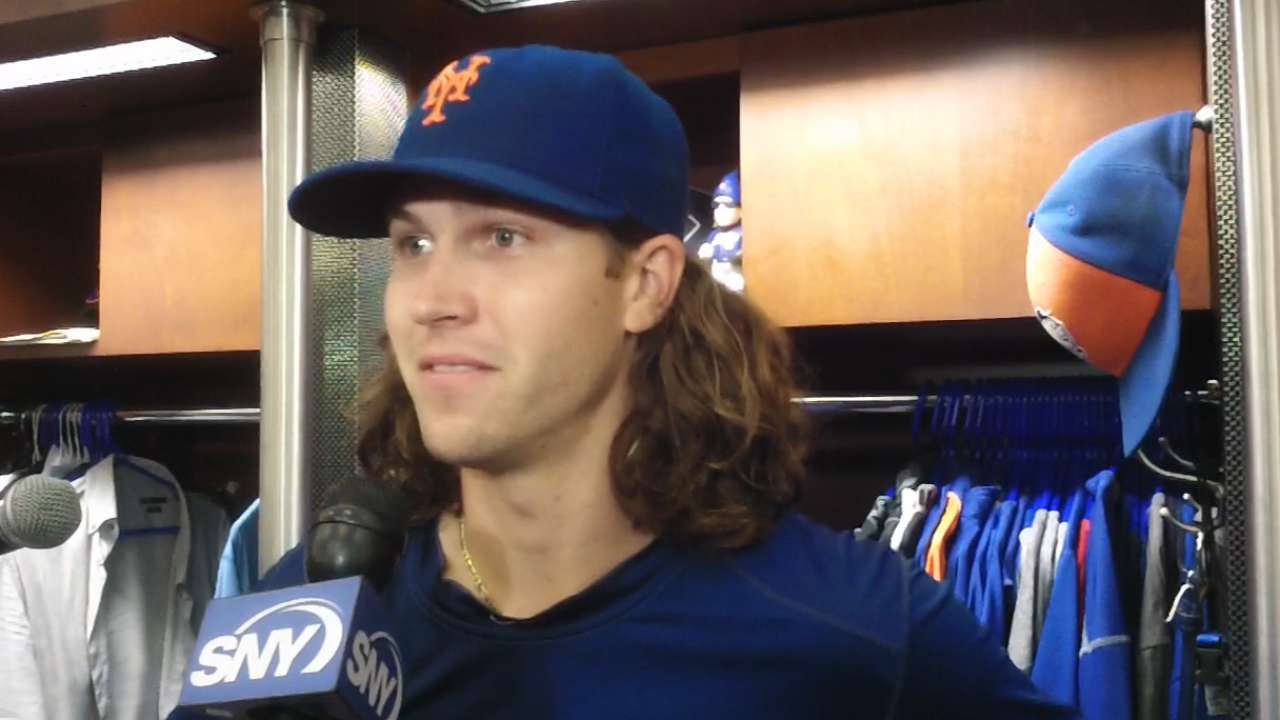 To join Greinke, who leads the Majors with a 1.65 ERA, in the sub-2.00 club, deGrom doesn't even need to continue at his current pace. He can be marginally less effective than he's been -- posting a 1.46 ERA over his last 15 starts -- to snap baseball's 30-year drought of featuring such a pair. Of course, that's assuming Greinke continues to qualify as well. For his ERA to creep up to 2.00, Greinke needs to pitch to a 2.70 mark over his last 10 starts.
The Mets' Dwight Gooden (1.53) and the Cardinals' John Tudor (1.93) were the last to accomplish the feat, and they both pitched at least 275 innings that season. (Tudor tucked under the mark in September, fittingly with a 10-inning shutout against the Mets.)
But back to deGrom, who continues to dominate despite battling command issues in his previous two starts and control issues on Wednesday. deGrom walked a season-high four Rockies, including Ben Paulsen in the sixth to back himself into the night's tensest moment. But with runners on first and second, deGrom blew DJ LeMahieu away with four fastballs, the last at 95 mph.
It's that kind of safety net stuff that has the league talking and deGrom sprinting toward the history books.
Joe Trezza is an associate reporter for MLB.com. This story was not subject to the approval of Major League Baseball or its clubs.